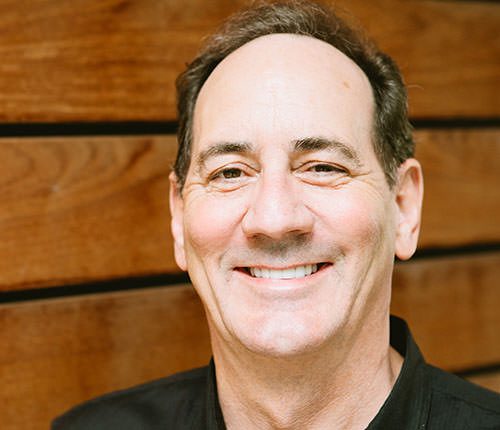 By Blaine Weber
Blaine Weber passed away in March 2023. He retired from Weber Thompson in March 2022, after dedicating 35 years to mentoring a generation of designers. Blaine will be remembered as a leader, designer, mentor, and friend who inspired everyone to speak up and believed that everyone had something valuable to contribute to the firm. His legacy will continue to resonate with the entire professional community and everyone at Weber Thompson.
Blaine is a passionate evangelist for urban living and the design and development of high-rise residential and mixed-use towers. He is a published author of numerous local and national articles on the subject. Blaine's passion for re-invention is nourished by incessant participation in many forums for innovation and ideas. In 2006, Seattle Magazine selected Mr. Weber as: "One of 18 City Shapers, key players that are creating a new Emerald City".
Thoughts
News
The content of this article was originally published in The Puget Sound Business Journal on Apr 6, 2003.
In the Puget Sound region, the politics of land use entitlement are as thick as a brick.
Years ago, prior to the implementation of the state Environmental Policy Act, public comment was limited and project appeals were rare. The land use entitlement process was measured in days — not months or years. Due to ever-increasing public participation and rules that from the developer's perspective seem to encourage delay and appeals, the process is both costly and uncertain. Our region's current entitlement process is now perceived as one of the most arcane and complex in the nation.
The latest tool in the entitlement shed is the design review process, which engages the developer, architect, community and public agency into an open and deliberative public forum process.
Traditionally, developers have feared design review in aversion to capricious delays, and the possibility of increased project costs incurred for mandated design revisions. Architects as well loathe design review fearing a "design by committee" mindset that restricts innovative solutions in favor of overly prescriptive directives.
Thanks to the maturation of innovative design review programs, collaboration between developers and the community is allowing for fewer appeals and design that is more responsive to context and more feasible for the developer.
In Seattle, the formal design review program was implemented by the City Council in 1994. Seattle's process is structured around a five-member board comprised of a developer, an architect, a at-large community member, a local business owner and a residential member. This board is responsible for guiding the design review process. Its goal is to help forge design that is more responsive to context, sympathetic to the site, and amenable for the developer, than is achievable through strict application of the zoning code.
Initially greeted with caution by many, the almost 10-year-old program is now maturing under the seasoned guidance of Design, Construction and Land Use Director Diane Sugimura and Design Review Board Manager Vince Lyons. Their dedication to the recruitment and training of capable design review board members and more refined policies and procedures are now bearing fruit — greater harmony between the community and the developer.
As a result, both developers and architects are beginning to embrace the process rather than oppose it, and negotiate key design departures in trade for perceived public benefits. The architect and developer are able to seek relief from zoning code prescription in order to design a structure that better responds to complex site constraints and provides a better yield.
Three surprise benefits of Seattle's DRB program have surfaced since its implementation.
First, very few projects are now appealed to the hearing examiner or City Council. According Lyons, fewer than 3 percent of projects have been appealed in the last few years, as compared to 25 percent prior to the implementation of the program.
Second, the program has encouraged architects and developers to engage in concerted community outreach, fostering better cooperation with community members. This results in stronger relations between stakeholders, and a better understanding by the community of the challenges and difficulties faced by the developer. Each side is now more amenable to the needs and wants of the other and to the compromises that allow projects to move forward. This public acceptance helps the developer achieve necessary concessions.
Third but not least, Seattle's DRB program has elevated the design consciousness of all stakeholders, including our professional design community. Architects have learned from participating in these open forums to pay more attention to good design fundamentals, and be especially cognizant of crucial urban design issues at both the street level and within the greater urban fabric.
While good design cannot be legislated by prescriptive means, it can be very positively influenced. The DRB-mandated collaboration between a jury of peers and a project's stakeholders combine to create more responsive design and a stronger bond between developers and the community resulting in better building and a more livable city.