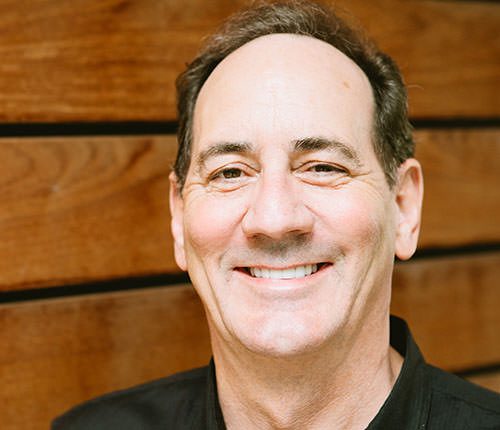 By Blaine Weber
Blaine Weber passed away in March 2023. He retired from Weber Thompson in March 2022, after dedicating 35 years to mentoring a generation of designers. Blaine will be remembered as a leader, designer, mentor, and friend who inspired everyone to speak up and believed that everyone had something valuable to contribute to the firm. His legacy will continue to resonate with the entire professional community and everyone at Weber Thompson.
Blaine is a passionate evangelist for urban living and the design and development of high-rise residential and mixed-use towers. He is a published author of numerous local and national articles on the subject. Blaine's passion for re-invention is nourished by incessant participation in many forums for innovation and ideas. In 2006, Seattle Magazine selected Mr. Weber as: "One of 18 City Shapers, key players that are creating a new Emerald City".
Thoughts
News
This article was originally published in the Daily Journal of Commerce on June 26, 2014.
Seattle has leapfrogged Boston to become the nation's 21st largest city. More growth is on the way.
Stand anywhere in downtown Seattle or South Lake Union and you will count at least a dozen yellow construction cranes in the sky. Seattle's current construction boom represents a rush to meet anticipated demand for housing, commercial office and hotels.
What are the trends and drivers that underpin the current boom, and how long can it last? Here are seven reasons that this current cycle may have real staying power:
1. Fastest growing (and most innovative) U.S. city
Consider this: Seattle just leapfrogged Boston to become the nation's 21st largest city. In the last year, Seattle grew at the highest rate among the 50 most-populous U.S. cities thanks to job growth and attraction of knowledge workers.
Seattle has become a magnet for brain power and innovation, if not a new mecca for the creative class. The New York Times calls Seattle "The New Center of Tech Boom." The Urban Land Institute reports that "Seattle is enjoying good job growth due to the tech industry, and it is also becoming a core market for foreign investors."
While the Amazon job growth engine dominates the headlines, Seattle's dominance of the cloud computing universe is an even bigger story. Massive data storage centers at Amazon Web Services, Google, HP and EMC have been the catalyst for smaller companies like Apptio, BlueBox, Chef, Concur, Second Watch, Socrata, Tableau and countless others.
Silicon Valley venture capitalist Sean Jacobsohn recently told the New York Times that: "Seattle is right on the cusp of developing its own enterprise start-up ecosystem, particularly focused on business cloud solutions."
2. The rise of the millennials
Generation Y is 100 million strong. Also known as millennials, this group will affect all sectors of our economy due to its sheer size and influence on consumer preference. Educated and mobile, Gen Y'ers are attracted to technology frontier cities like Seattle.
The Urban Land Institute publication "Emerging Trends in Real Estate 2014" concludes that Gen Y'ers are adamant about: walkability, proximity to shopping and entertainment, and convenience to public transportation. Millennials will determine the fate of housing in the next few decades, and they have a very strong preference for living in walkable, urban-center areas.
A massive generational shift is in play here, and the result will be a tsunami of renters and buyers that will seek a much different lifestyle than their suburban parental units. While developers rush to meet this need in downtown Seattle, some speculate that demand could continue to outstrip supply.
3. Boomers — still a force majeure
On the flip side of this demographic shift is another tidal wave: 76 million baby boomers, some of whom want the same lifestyle qualities that are desired by the millennials.
In the recent article "With the kids gone, boomers opt for city life," The Washington Post says: "A mini trend is now taking root in some cities: baby boomers are swapping out their single-family home for the bustle of urban life. These boomers are following a trend that younger people have embraced in droves … gravitating to dense urban cores near restaurants, shops, theaters and metro stations."
A study commissioned by Redfin shows that between 2000 and 2010, more than 1 million baby boomers moved from homes that were between 40 and 80 miles from the city, to homes in, or within five miles of city centers. A study by the National Association of Realtors confirms this trend: "a substantial number of boomers are interested in smart growth as opposed to suburban sprawl."
If only a small percentage of the boomer generation moves back to the city, the effect will be dramatic.
4. Walkability and transit-oriented housing
For many renters and buyers, walkability is the most important consideration when choosing housing and this trend has fostered the success of Walk Score, a company that quantifies and ranks housing projects on the basis of local walkability and convenience to transit, restaurants, services, entertainment and other creature comforts.
A recent study published by George Washington University concludes that: "As economic engines and talent attractors — walkability is a crucial component in building and sustaining a thriving urban economy. Walkable cities are better positioned for success, now and in the future."
Seattle will continue to become more walkable, and this will invite more people to live, work and play in the city.
5. More place, less space
Welcome to downsizing. The Urban Land Institute states that: "People and businesses are seeking smaller spaces. They realize that they do not need as much room to live and work, and they want to reduce rents. More people are willingly forsaking space and yards for greater convenience and avoiding car dependence."
Commercial office users are demanding less space per worker and better efficiency as they design for better collaboration. Big box retailers like Target are shifting to smaller urban formats that serve city dwellers more efficiently. Multifamily projects are providing significantly less average square footage per unit, offset by a generous amenity package of socially focused spaces and places.
The Urban Land Institute says it best: "Gen-Y career builders are forsaking suburban lifestyles and willingly move into shoebox-sized apartments near convenience and public amenities, making up for the lack of personal space. The realization dawns that creating something high quality and compact produces a greater yield."
One example of this in the local housing market is the move away from private decks, in deference to a generous package of socially focused amenities.
6. Seattle is cheap! (relatively speaking)
Consider this: here in small town/provincial Seattle, renters currently pay only 34 percent of total income for housing. San Franciscans and New Yorkers pay 50 percent and 70 percent of their income, respectively. MPF Research confirms that the average rent in Seattle is a bit north of $1,000; whereas
San Francisco is $2,400 and New York City is $3,700.
Seattle commercial broker and blogger Dylan Simon points out that "the salient differentiator in these markets is allocation of dollars earmarked for rent versus transportation."
Seattle's relatively less expensive rents are indicative of a housing market that has additional room to grow and thereby sustain momentum.
7. Barriers to entry; condo boom ahead?
Seattle is enjoying the most robust rental housing market in decades. Recently completed projects in downtown Seattle are leasing with astonishing rates of absorption, and at record prices per square foot — in part due to the fact that local barriers to entry constrain supply that is needed to meet demand.
At some point, the market will saturate, the pendulum will swing and the current apartment boom will morph into a new wave of for-sale product. In response to perceived demand and lack of supply (downtown Seattle condo inventory is at an all-time low), at least three developers have recently taken the plunge into high-rise condominium development. But, because condo projects face additional risk and general aversion by lenders, that market is not expected to return with enthusiasm anytime soon — at least not until equity for these projects becomes more readily available.
While financial and permitting barriers to entry make it difficult to bring projects to market, constrained supply does help to ensure profitability for those projects that do manage to get built.
Welcome to the party zone
Rooftop terraces and generous socially focused amenity packages have replaced private decks and fireplaces in many downtown Seattle residential tower projects.