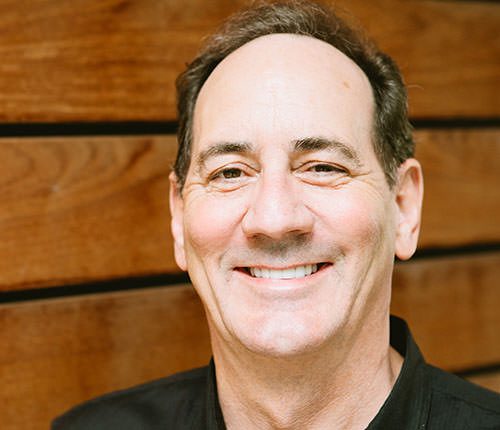 By Blaine Weber
Blaine Weber, AIA, is a senior and founding partner of Weber Thompson, a collaborative West Coast architectural, planning, interior design and landscape architectural firm based in Seattle.
Thoughts
News
The content of this article was originally published in the Daily Journal of Commerce on October 29, 2015.
Architects might get all the credit, but they can't do the job without a team of consultants.
Architects seem to get all the credit when it comes to the design of a building. The truth is, an architect leads a team of 20 or more essential design consultants that get little recognition for their important work.
Architect as QB
As "prime" designer, the architect is the quarterback of a project, leading and coordinating the work of all consultants into a cohesive set of construction documents. A football analogy is appropriate here: While the Russell Wilsons of the world get most of the credit, they could not do their job effectively without the Kam Chancellors and the Jimmy Grahams. Architecture requires a real team effort.
Here's a list of typical team members and how they contribute:
Land-use attorney
A land-use attorney reviews title and environmental reports to flush out issues that could constrain development or add risk or hidden costs downstream. They help navigate the treacherous political waters of entitlement, smoothing the way to approvals.
Surveyor
A Surveyor establishes the location of boundaries, easements, encroachments and existing conditions. They also locate and describe right of way, utilities, topography and geographic challenges.
Geotechnical
Based on core drilling and historical analysis, a geotechnical engineer determines soil bearing capacity, the presence of water, or conditions that will create lateral surcharge.
Environmental
Environmental consultants ascertain the presence of contaminated or hazardous materials or soil; then recommend remediation processes or abatement in compliance with applicable laws.
Civil
A civil engineer focuses on work required at or below the ground plane, including street improvement of rights of way, utilities, and the interface between the private and public realm.
Structural/shoring
The structural engineer is the architect's "wing-man" and the team's most vital consultant. Based on geotechnical recommendations relative to bearing capacity and anticipated ground motion, the structural engineer designs a foundation and a structural frame that will resist anticipated lateral loads (from wind and earthquake) and vertical loads (from building materials and future occupants).
A specialized structural engineer designs the shoring system which protects adjacent property during construction.
Building envelope
Keeping wind and water out, and minimizing condensation, are the building envelope consultant's primary goals. These consultants review all exterior elements of a project, including walls, roof, decks, terraces, material juxtapositions (where disparate elements come together), as well as the sub-grade structure.
Energy
The energy consultant calculates a building's heat loss and thermal performance in an effort to comply with strict energy codes. They also guide the architect in selecting appropriate envelope materials, based on thermal performance criteria.
Sustainability
The sustainability consultant is a strategic partner, helping the owner and architect make the most of their program, site, budget and design to create a project with a minimal environmental footprint. They advise on best practices and products on both the exterior and interior design, and help navigate the complex sustainability certification process.
Vertical transportation
Vertical transportation is all about getting building occupants up and down efficiently, via elevators and escalators. These consultants also help the architect ensure that core design will support the appropriate elevator system.
Acoustical
The acoustical engineer's focus is sound attenuation and "quiet enjoyment" — not just at the walls and ceilings (between various uses) but also the mechanical equipment, and even the sound generated by elevators.
Mechanical/electrical/ plumbing/fire protection
Second in importance only to the structural engineer, MEP engineers design the backbone infrastructure to ensure lighting, power, temperature control, ventilation, water supply/waste, fire protection and smoke evacuation meet codes and provide good long-term life safety and performance.
ADA
The American Disabilities Act represents ever-changing federal civil rights legislation that is subject to discretionary interpretation. ADA consultants help to ensure compliance of barrier-free access and to avoid fines from the Department of Justice.
Landscape architect
Landscape architects design spaces and places that connect the exterior and interior — whether on the street level or 40th floor. They focus on both hardscape (seating, planters, fireplaces, water features) and plantings that soften the hard edges of a building.
Interior design
A sophisticated interior designer is much more than someone who selects finishes and paint colors. When engaged early in a project, they help with thoughtful space planning, interior place making, and collaborative selection of fixtures, finishes, furnishings and art.
Building codes, fire/life safety
Building codes are complex, subject to discretionary interpretation, and always in flux. A good building code consultant helps to ensure life safety compliance; they can also help develop and present alternate code solutions to local building officials.
General contractor
Many will be surprised to find a general contractor listed here. This speaks to Weber Thompson's design process, whereby we not only count on our GC colleagues to participate in a design assist process, we also consider them to be valued collaborative members of our design team.
General contractors customarily provide cost-estimating and constructability review during preconstruction, but a more sophisticated GC can now "build" a project on paper using their own BIM process, clash detection, real-time value engineering and an early RFI process. This brings a much higher degree of certainty to pricing, reduces change-orders downstream, and facilitates a smoother overall construction process.
Permit expediter
A good permit expediter will help to ensure that all of the various entitlement and building permits are processed and issued as expeditiously as possible — while making sure nothing slips through the cracks in the process.
Marketing/branding
A good marketing/branding team helps to set the stage for success by furnishing market analytics that guide the design program, along with thoughtful market science that helps the owner and design team hit the target. When brought on early, this consultant can help infuse the project with the right branding DNA.
To the many dedicated and highly knowledgeable engineers and expert consultants that make it possible for us architects to do our jobs effectively, this architect says thanks and hats off!