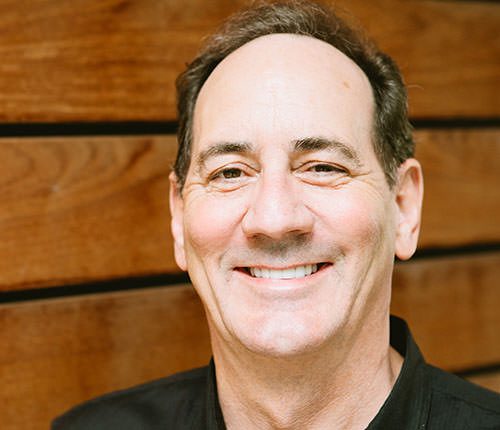 By Blaine Weber
Blaine Weber passed away in March 2023. He retired from Weber Thompson in March 2022, after dedicating 35 years to mentoring a generation of designers. Blaine will be remembered as a leader, designer, mentor, and friend who inspired everyone to speak up and believed that everyone had something valuable to contribute to the firm. His legacy will continue to resonate with the entire professional community and everyone at Weber Thompson.
Blaine is a passionate evangelist for urban living and the design and development of high-rise residential and mixed-use towers. He is a published author of numerous local and national articles on the subject. Blaine's passion for re-invention is nourished by incessant participation in many forums for innovation and ideas. In 2006, Seattle Magazine selected Mr. Weber as: "One of 18 City Shapers, key players that are creating a new Emerald City".
Thoughts
News
The content for this article was originally published in the Daily Journal of Commerce on February 25, 2016
Choosing the right design team for a project can help ensure certainty and success — from pre-design through stabilization.
But how does an owner choose the best team? Here are 10 questions to ask your prospective architect in order to cull the field:
1. Longevity + Business Acumen
You want a firm that has demonstrated it can operate successfully over an extended period of time — in both good times and bad. How long has the firm been in business and how many business cycles has it weathered? How is the firm managed? What are the credentials of the managing partners? What is the secret to its longevity, and what measures have been taken to ensure succession and firm sustainability? Has the firm been recognized by the Circle of Excellence or some other measure of business acumen?
2. Design Philosophy + Process
Find a firm that will work hard to understand your vision, keep egos in check, and respect you as a valued design team member. Architects have an obligation to their clients, the project's end users and the greater community — but they need to satisfy your goals first. Ask your prospective team to explain their mission, and the tenets that underpin their approach to design and the process that guides the many thousands of decisions that go into creating a great project. Collaboration is essential.
3. Design + Technical Expertise
Some firms are outstanding designers, but are weak in technical execution. Some are great in production and technical execution, but lack the ability to create inspired, innovative design that will connect with the market. The best firms excel at both, recognizing that even the best design can fall apart in execution for lack of proper attention to detail. Design is a problem-solving process, and your architect must be exceptionally good at asking and answering the right questions. Ask how the architect will ensure both excellent design and great technical execution from start to finish.
4. Track Record
It is vital that your design team possess the knowledge of a given project type and there is no better way to demonstrate expertise than that which comes from deep experience and success. Ask for at least three case studies that demonstrate knowledge of this project type, and how the design team helps its clients bring this type of project successfully to market.
5. References + Ability to Lead
Most developers will ask for references from other developers, but success depends on the ability to work well with a broad team that includes general contractors, consultants, city officials and many others. It is also important to ask for references from core project team members, not just for the firm. Ask for at least three references from clients and project collaborators for each core team member. Ask for several examples of repeat clients and repeat project collaborators — this speaks volumes to a firm's ability to lead, and your project depends on it.
6. Design Professional Liability
Design and development are risky businesses. Predicated on the Professional Standard of Care, you count on your design team to help navigate treacherous waters, and to help you minimize risks where possible. How many claims has your design firm had since opening its doors, or in the last decade? How much liability insurance does it carry, and what is the rating of its insurance company? Does the firm have current or pending claims that could erode policy limits?
7. Entitlement + Permitting Expertise
Time is money, and the time required to obtain permits can have a huge impact on project success. The reputation and relationships of a firm at a given planning or building department is of paramount importance relative to timely processing and approvals. Ask for a track record of experience in working with the planning and building departments in expediting approvals. Ask what the team will do to ensure that these approvals are issued quickly.
8. Community
Taking a project through the approvals process almost always involves some measure of engagement with the local community. The firm you are considering should have a good reputation for listening, should be an active contributor to the community, and must be able to work successfully with local citizens — through design review and community interaction. Document the firm's involvement in community organizations and design-review programs, and its ability to work with both community and planning agencies.
9. Project Certainty
One of the most important contributions your design team will make is to help ensure certainty with regard to schedule, budget and project delivery. As quarterback of an expanded design team of over 20 collaborators, your architect must be a great orchestrator, organizer and task master in order to stay on schedule. Ask for details — including the tools the firm uses — on how its delivery process will help ensure certainty in schedule, budget and project delivery.
10. WOW Factor
Your design team must have the capability to create extraordinary design that will differentiate your project in the marketplace. A great design team will help ensure both value creation and profitability. Your prospective design team must prove that it understands your vision and the wow factor that you are after — and that it has the passion, skill and capability to take you there.
These 10 questions are fundamental, but the answers will help you confidently select the firm that has the expertise and desire to help you realize your vision of a great project.