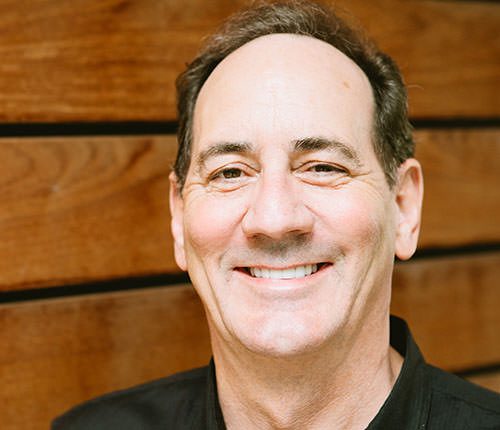 By Blaine Weber
Blaine Weber passed away in March 2023. He retired from Weber Thompson in March 2022, after dedicating 35 years to mentoring a generation of designers. Blaine will be remembered as a leader, designer, mentor, and friend who inspired everyone to speak up and believed that everyone had something valuable to contribute to the firm. His legacy will continue to resonate with the entire professional community and everyone at Weber Thompson.
Blaine is a passionate evangelist for urban living and the design and development of high-rise residential and mixed-use towers. He is a published author of numerous local and national articles on the subject. Blaine's passion for re-invention is nourished by incessant participation in many forums for innovation and ideas. In 2006, Seattle Magazine selected Mr. Weber as: "One of 18 City Shapers, key players that are creating a new Emerald City".
Thoughts
News
The content of this article was originally published in the Daily Journal of Commerce on November 21, 2002.
Office buildings are getting smarter, greener, and more flexible
Although the world has changed profoundly in the last year, the death of the high-rise office building has been greatly exaggerated. With vacancy rates nearing all time highs, what sorts of trends face today's Puget Sound office building owners, developers, architects, tenants and employees?
Here's a list:
1 Safety and security. Building safety and security naturally top the list of concerns for many prospective lessees since Sept. 11. Thanks to American building codes, today's office building design technology reassuringly provides for life safety. Structures designed to the latest building codes are capable of comfortably withstanding the powerful forces of earthquakes, wind, gravity, fire and most man-made catastrophic events without fear of failure.
2 More bandwidth, smarter buildings. To keep pace with tenants who require more power and bandwidth to stay ahead of their network growth, buildings will continue to get smarter information systems that require more room for wiring and ducting. For the owner, this also means additional space devoted to information systems infrastructure. The net result of this will be increased revenue for the owner, provided tenants are willing to pay for rooftop or basement data centers in spaces that would otherwise go under-used.
Tenants are demanding more hours of operation, along with more electrical capacity, fiber optic access, and heating and air conditioning capacity. Life safety, vertical transportation, security and mechanical systems are getting smarter all the time. More than ever, building infrastructure must be well planned to attract tenants willing to pay top rent. Allowances need to be made for easy upgrades and retrofitting to accommodate future technologies.
Prospective lessees will favor newer buildings that are designed to more stringent codes. They are also aware of the need for control over access points, parking garages and other vulnerable areas. As a result, security consultants will be more in demand, and architects and developers will need to seek project-specific safety and security solutions.
3 Green, for Mother Earth and for the pocketbook. Earth-friendly, green building design is driven partly by energy efficiency and other cost savings. It also helps businesses attract the best employees, since these buildings can make for very attractive workplaces.
Green buildings provide fresh air, some connection to nature, day lighting, personal control over the workspace and greater comfort. Comfort factors are thoughtfully considered in an effort to create a more hospitable workplace. There is now proof that green buildings reduce life-cycle costs and improve staff productivity.
Enlightened businesses are insisting on, and paying premium rents for, space in high-performance green buildings. In soft markets, vacancy rates for these buildings are lower. In strong markets they command significant premiums. While most green buildings are low-rise structures, some high-rises have incorporated these benefits. The single largest issue is "demand development."
Currently, interest is largely from the high-end of the market. Certain government-sponsored programs, such as the city of Seattle's groundbreaking Green Building program which requires all city-funded projects over 5,000 square feet to be LEED silver-certified, are encouraging more private developers to build green. This is a trend that is here to stay, thanks financial and productivity paybacks.
4 Layered, sculpted and scaled. Monolithic, redundant and one-dimensional office buildings with stark and empty plazas are becoming a thing of the past. Today's cutting-edge buildings are elegant compositions of sculpture, with a rich palette of colors and textures. Carefully proportioned and massed, this new design aesthetic breaks a building's bulk into smaller components to emphasize the drama of overlapping and layered vertical and horizontal components, creating a scale that is respectful of context in a modern way.
5 Light, air and space. Attracting and keeping the best and brightest employees requires office space that supports an employee's personal best. Today's knowledge workers need a work environment that inspires and motivates.
Prospective lessees are paying more attention to the configuration of office floor plans, favoring those with fewer columns, reduced glass-to-core depths, and more glass. Glass allows more light into the space, so back offices do not grow mushrooms. In addition to furnishing healthier mechanical systems that clean the air, another current trend is providing taller panels of high performance vision glass in office buildings, especially on premium floors. Vision glass that goes to the ceiling and has lowered sills is highly desirable and will command a premium rate.5 Light, air and space. Attracting and keeping the best and brightest employees requires office space that supports an employee's personal best. Today's knowledge workers need a work environment that inspires and motivates.
In Europe, where energy costs are two to three times higher than in the U.S., double-glazed curtain walls with operable glass for natural ventilation make economic sense. While there are a few examples of this in Seattle—notably the new Justice Center and the new Federal Building, both designed by NBBJ—the cost is generally prohibitive for the 'spec' office building because the cost of the curtain wall is more than double, without a corresponding return on the income side.
6 The branded office environment. Employees and valued clients are a company's best assets. Corporations continue to seek ways to attract and retain good clients and employees. One of the most effective tools is an office space that sets a company apart from the competition by strongly reinforcing the company's brand.
Initially limited to retail, branded environments have expanded to include office spaces, high-rise lobbies, new commercial developments and even mixed-use projects. It presents a distinct identity and crucial link between the experience of a space and its use, for clients, customers and employees and visitors. If the messages imbedded in the branded environment are consistent, customers and employees gain confidence in the business, translating to higher employee satisfaction and retention rates.
From color to display of products in the lobby to provisions for employee comfort, an office speaks volumes about a company. When everything about the design communicates a company's values, a strong message is sent to all who enter. A branded environment builds trust.
7 Facilitating collaboration. It's 2002 so why are we not all working from our laptops at the beach? Well, a funny thing happened on the way to our telecommuting, paperless lifestyle. While 43 million people now do at least some of their work from home, we have re-discovered that we still work most effectively through meaningful interaction that can be fostered only through face-to-face social engagement.
Enlightened companies provide semi-private enclaves such as dens, "eddies," chat rooms, "clubs" or "hives" where small, casual breakout groups can interact spontaneously without having to reserve a formal conference room.
In today's workplace where people disappear into their cubicles, it is extremely important that the design of the office provides places for people to think and talk.
8 Adaptability and personal space. The increased expectations of today's workplace result in a demand for increased creativity and productivity. Higher performance requires a workplace environment that is physically and emotionally supportive.
Research has shown the ability to modify one's physical space—even to a small degree—has a profound influence on employee productivity and attitude. Experiments in "hoteling," whereby an employee has no home base or personal space, often fails because the employee feels disconnected and transient. How employees communicate, collaborate and establish healthy relationships with co-workers is greatly influenced by their sense of personal space and environmental control.
Collaboration among teams demands personal spaces that are malleable and easily modified. The key is to provide choices that allow people to find their own balance.
9 Leisure space in the office. At the height of the dot.com bubble, office environments were on the verge of becoming virtual playgrounds. Video games and pool tables, bowling alleys and climbing walls, bumper cars and hot tubs became almost routine. Now that the bubble has burst, we are beginning to see the return to conventional decorum.
However, the dot.com revolution did introduce the idea of creature comfort and amenities that allow hard working employees places to commiserate and de-stress. Living rooms (complete with fireplace), meeting nooks, sports bars, yoga rooms and workout gyms are showing up in new office projects because they translate into increased productivity, less employee turnover and strong team building.
10 Negotiating for the long haul. Welcome back—to the business cycle. This contraction won't last forever. The Seattle area remains one of the more desirable locations for commerce. A highly educated and technologically savvy work force, combined with software, biotech and international trade-based industries will lead Seattle's out of its recession woes. Smart tenants are positioning themselves to take advantage of a breather in the market and find long term leases in more desirable locations or deals that result in better leverage and perhaps even partial ownership. Some are re-negotiating leases with current landlords to take advantage of an opportunity to remodel and refresh their brand. It's a great time to lock in a long-term deal. Those that sit on the sidelines will lament for the lost opportunity.