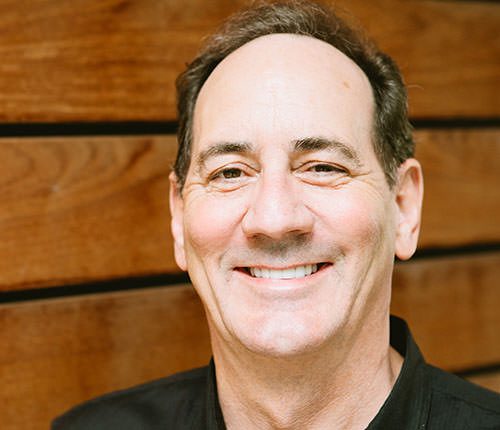 By Blaine Weber
Blaine Weber passed away in March 2023. He retired from Weber Thompson in March 2022, after dedicating 35 years to mentoring a generation of designers. Blaine will be remembered as a leader, designer, mentor, and friend who inspired everyone to speak up and believed that everyone had something valuable to contribute to the firm. His legacy will continue to resonate with the entire professional community and everyone at Weber Thompson.
Blaine is a passionate evangelist for urban living and the design and development of high-rise residential and mixed-use towers. He is a published author of numerous local and national articles on the subject. Blaine's passion for re-invention is nourished by incessant participation in many forums for innovation and ideas. In 2006, Seattle Magazine selected Mr. Weber as: "One of 18 City Shapers, key players that are creating a new Emerald City".
Thoughts
News
The content of this article was originally published in the Daily Journal of Commerce on July 28, 2011.
Younger generations want to live in dense, walkable, 24-7 urban neighborhoods filled with apartments.
The more vital urban centers of the United States are about to experience cultural shifts that will shake the country like a 9.0 earthquake — in a good way.
In the wake of the Great Recession, several powerful trends are converging: The world is undergoing the largest wave of migration back to cities in history; markets are listening to the needs and wants of Generation Y; and Seattle will become an epicenter of ideas and creative energy.
How will new housing products respond to this convergence?
In Richard Florida's book "The Great Reset," he theorizes that a new, post-recession America will emerge, shaped by the needs of the creative class.
Florida says: "The places that thrive today are those with the highest velocity of ideas, the highest density of talented and creative people, and the highest rate of metabolism. Cities like Seattle, Vancouver, B.C., and Portland will become a single labor market, attracting the very best minds, energy and talent. Seattle, New York, Silicon Valley and college towns will survive; ex-urban Phoenix or Las Vegas will struggle for years to come."
Housing's future
What will the housing of the future look like, and where will people want to live? Most people, particularly our younger generations, will want to live in dense, walkable, 24-7 urban neighborhoods filled with apartments.
Yes, apartments.
In fact, the rate of homeownership has been on the decline for some time now. The national rate fell to 64 percent this year, the lowest figure in 13 years.
John McIlwain, president of the Urban Land Institute says: "The age of sub-urbanization and growing homeownership is over, and the coming decades will be the time of the great re-urbanization. We should replace front lawns and sedans with apartments and trains."
For a new generation that thrives around flexibility and mobility, a house is perceived to be an economic trap, preventing people from the freedom to move to new opportunities.
Is it really possible that the new American Dream will no longer come with a house and two cars? If prognosticators like McIlwain and Florida are correct, we will see a massive increase in the number of city-dwellers, a LOT more apartments, and fewer homes and cars.
Generation 'Why'?
Generation Y is comprised of 85 million people in their late teens to early 30s. The Great Recession and almost cataclysmic melt-down of the housing industry had a significant impact on how Generation Y perceives the idea of homeownership, and they are asking "why"?
McIlwain has this to say about Gen Y: "As they watch millions of Americans lose their homes to foreclosure, the allure of buying real estate has become less powerful. They will be renters by necessity and by choice rather than homeowners for years ahead. They have lost the confidence of prior generations that homeownership is a way to develop wealth."
Many feel that this is more than just a trend; it represents a real psychographic shift in the values of the next generation of prospective home buyers.
Less space, more hiving
Members of Gen Y prefer urban settings to the suburbs, where most of them were raised. Gen Y would rather walk than drive, and they are willing to live in smaller spaces to be able to afford an urban lifestyle.
This is a generation that also considers urban living to be more sustainable.
Trend-spotter and sociologist Faith Popcorn coined the phrase "hiving" to describe the desire for comfort and connection with friends. Borrowing from the metaphor of a beehive, hiving represents active engagement, interaction and hanging out with friends. Visionary developers are taking the cue, by putting socially focused amenity packages on steroids.
Don't need a car
An article in The New York Times says: "After more than a century in which an automobile represented the American dream, car enthusiasm may no longer be a part of Americans' DNA. Car culture no longer exerts the powerful pull it once did."
I am not sure that I would go that far. The ability to control our own transportation is quintessential Americana, and it seems inconceivable that most Americans will abandon their cars.
More than any generation before them however, Gen Y is using bikes, public transit, their feet or Zip Cars. It's not just that traffic and gridlock have become impossible, or that gas has become so expensive — many younger people want to be free from the expense and responsibility of owning a car. For others, losing the car is a ticket to living in the city.
Changing values
There is a move to simplify life, to free up space, budget and time. People are seeking a new way to live that is less stressful, and for many, that means owning less "big stuff" like houses and cars. Gen Y is watching suburban life choke itself to death with congested traffic and tortuous commutes. They are looking for a new lifestyle, where the action is.
Changing values are also pushing for smaller, more efficient — and therefore less costly — housing. The idea of being in debt for life to a mortgage company is no longer appealing to many.
Reinventing rental
It's a new day for rental housing.
High-density, high-rise apartments like Alto by Harbor Properties, and Colman Tower in downtown Seattle by GRE are on the leading-edge. Both projects are Gen Y focused, with a high style, yet more affordable rental price points.
Developed by John Goodman and Fred Grimm, and designed by Weber Thompson, Colman Tower has units that are smaller but are designed to live large — with floor-to-ceiling glass and industrial-chic loft finishes such as exposed concrete ceilings, wood floors and stone counters. The parking ratio is low, but electric Zip Cars will be provided for renters who want to drive occasionally without the expense of owning a gas hog.
There are no private decks in the project, but the entire rooftop is devoted to a garden terrace with views of the bay, and a veritable play land which will be open 24-7 to residents. Amenities include a game room, business center, X-Box room, fitness center, yoga room, and a wrap-around garden terrace with private dining, barbecues, a soaking pool/water feature, the requisite doggie play area/piddle patch, and a lounge (where dog owners can relax while their puppies play).
Turner Construction is on target to deliver this project to its first batch of Gen Y's in May of 2013.