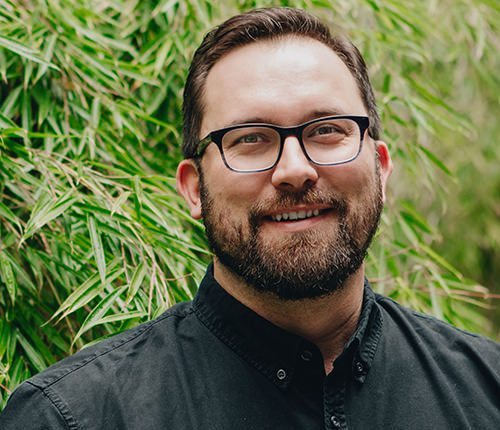 By Cody Lodi
Cody is a Principal and design lead in the commercial office team. He is passionate about sustainable, functional design and has over ten years of experience ranging from Living Building commercial office projects to mixed-use and multifamily work.
Thoughts
News
The content for this article was originally featured in the Daily Journal of Commerce A&E Perspectives issue on October 3, 2019.
Many of Puget Sound's most beloved buildings were born from our rugged site and climatic conditions. Notable Northwest architects Paul Thiry, Wendell Lovett and Paul Hayden Kirk developed the architectural language of Northwest Regionalism, favoring locally harvested wood and stone that echoed the forested landscape and framed vistas of our mountains and waterways.
The innovation of mass timber provides a new opportunity to build upon these tenets in contemporary commercial architecture.
Wood structures and finishes are commonplace in our homes, boats and retreats, connecting us to their craftsmanship and the forests from which they came. Put simply, wood tells a story.
From the mark of the craftsperson, the texture of the grain or wood's color and finish, there is an inherent story of how this architecture came to be. This narrative should be told in the places we work as well.
Fortunately, contemporary workplace designers are taking cues from residential architecture and bringing healthy, natural materials into commercial spaces. Thanks to renewed interest and innovation of mass timber technology, we're seeing the value of expressive wood structures that look less like a sterile cubicle farm and more like an alpine cabin.
There are good reasons for this shift. Research shows there is an economic benefit to reconnecting people to nature in the workplace. Well-designed spaces with a focus on biophilia (innate connection of human beings to nature) can encourage creativity and productivity while decreasing absenteeism, loss of focus, negative mood and poor health, according to Bruno Duarte Dias, a Portuguese architect.
Wood can contribute to this biophilic response with visual cues from the color and grain as well as non-visual cues from the touch, smell and even sound of timber. With the high costs to attract and retain quality talent, this is a win-win for employees and companies alike.
Regional identity
From the cedar canoes of the Makah Tribe to the engineering and fabrication practices of the aeronautic and maritime industries, the Pacific Northwest has a strong and storied history tied to timber. While solid old-growth timber is no longer sustainable, embracing engineered timber as a commercial building material gives new life to these industries.
Our region is uniquely qualified to design, fabricate and construct mass timber buildings. Having a robust architecture and engineering sector, access to a highly skilled workforce and proximity to responsibly managed forests, few areas are better positioned to advance and adopt mass timber. This benefits the built environment and reinvests in the regional timber and construction industry's future by creating and maintaining jobs.
Craft of prefabrication
With advances in design software and fabrication techniques, mass timber buildings can be prefabricated offsite, saving time and errors in the field. This requires early and in-depth collaboration between architect, engineer, fabricator and contractor but the benefits are worth it.
If fully coordinated, structural timber frames and diaphragms can be constructed in a fraction of the time that a traditional concrete structure would take. Recent local projects have embraced mass timber and serve as a glimpse into what can be achieved.
Cedar Speedster, designed by Weber Thompson and nearing completion in Fremont, uses glulaminated columns and beams to support tongue and grooved Douglas fir floors with a concrete topping slab. Working with DCI Engineers, the team designed uninterrupted columns from the ground floor to the roof with prefabricated steel knife-plate connections. This minimized the amount of shrinkage in the wood and decreased construction times. Major glulam girder beams were dropped to allow MEP services to run tight to the ceiling, minimizing the impact on overhead height.
Looking forward, the five-story Living Stone office building on Stone Way, designed by Weber Thompson, is a much larger building that maximizes the longer spans allowed with dowel-laminated timber panels. DLT allows for larger structural bays, providing more flexibility for office tenant space planning.
Unlike NLT and CLT panels, dowel-laminated timber uses hardwood dowels, not glue or nails, to laminate wood members. This allows for more freedom to mill and fabricate panels and better aligns with the material requirements of the Living Building Challenge, of which the building is pursuing Petal certification along with land use incentives through Seattle's Living Building Pilot. Currently wrapping up design, Living Stone looks to set a precedent of what the healthy and sustainable office of the future can look like.
There are many more reasons to be excited about the future of mass timber office buildings. Material and construction costs are competitive with steel and concrete, and mass timber can greatly reduce the amount of embodied carbon in a building's construction. Advances in design and fabrication technology are creating opportunities to visually express the sculptural qualities of wood, even beyond the capabilities of steel or concrete.
By embracing mass timber for commercial design, we have the opportunity to honor the history of our timber industry while focusing on its health and wellness benefits. With wood, we can create workplace environments that are just as warm and welcoming as your home that boost your mood and creativity.
Mass timber is ready to tell its story, are you ready to listen?