Solis
As a first of its kind building in Seattle, Solis is designed to use 54% less energy than the national median multifamily building and is the largest Passive House certified multifamily project in Washington State. 
Client Name
SolTerra
Location
Seattle, WA
Completion Date
Q3 2020
ProJECT Overview
6 Stories
8,960 SF Site
44,762 GSF
3,528 SF Retail
45 Residential Units
Type IA Concrete + Type VA Wood Construction
Services
Certifications
Washington State's Largest Certified Passive House Multifamily Building
Contacts
Jeff Reibman
Principal in Charge
Bernadette Kelly
Interior Design Principal
Rachael Meyer
Landscape Architecture Principal
Photography: meghan montgomery, WEBER THOMPSON, SolTerra, sonder
Solis Architecture
The largest multifamily Passive House project in Washington State, Solis is one of the healthiest buildings on the market. It achieves dramatic reductions in energy use, 50% less than the US multi-family median, and boasts exceptional indoor air quality with continuously-filtered fresh air for each unit. Using simple design strategies and conventional materials in innovative ways these feats were accomplished for a mere 5% construction cost premium.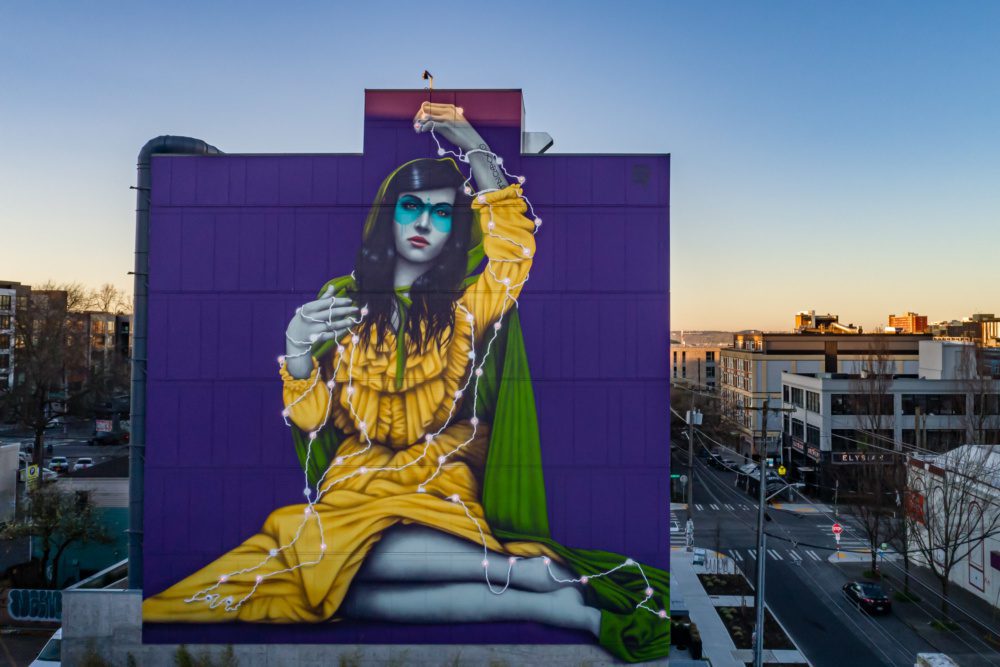 Connecting through art
Solis is located in the Pike/Pine corridor of Capitol Hill, a dense urban neighborhood in Seattle known for its arts culture, restaurants, nightlife, and LGBTQ+ community. A driving factor in design was connecting the architecture to the culture and identity of the neighborhood. A vibrant mural on the party wall titled 'Amaterasu', the Japanese sun goddess, grounds the building in the neighborhood's flourishing art scene.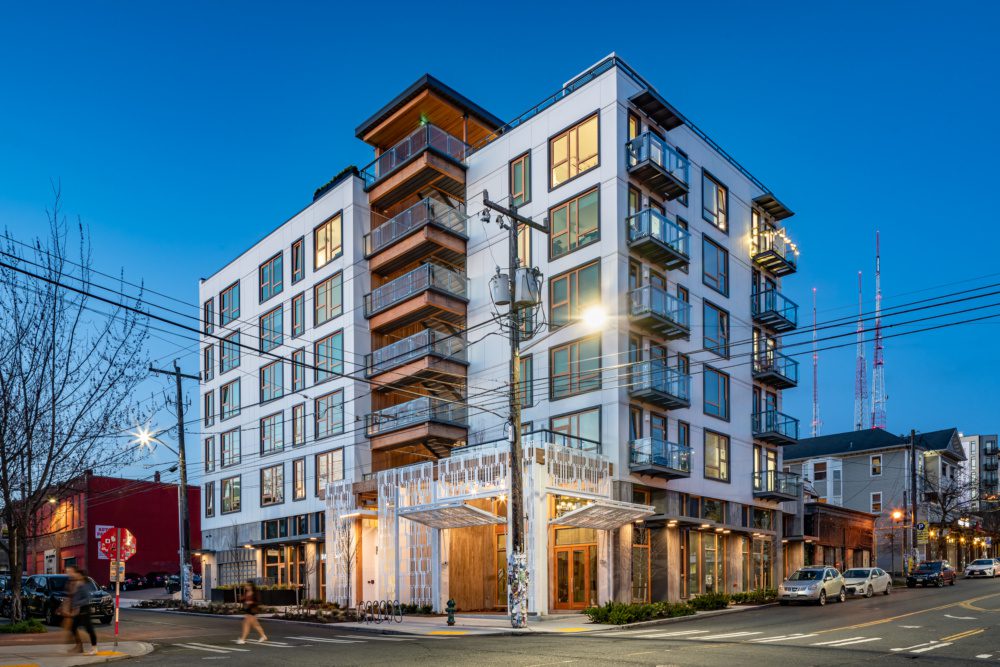 A thoughtful experience
A striking, patterned screen "jewelbox" completes the feature corner of the block with a boutique restaurant, while creating a one-of-a kind residential entry gate. 
The commercial spaces welcome pedestrian street traffic with tall wood storefront windows and daylit interiors. Retail canopies with integrated solar panels offer weather protection and dappled sidewalk shade, while hinting at the building's energy-conscious design.
A healthy urban home
Above the ground floor, there are five stories containing 45 apartment units with a mix of studio, one-bedroom, and two-bedroom apartments. There is one level of below grade parking.
An expansive roof deck provides a resident gathering space around an 80-year-old Japanese maple and offers panoramic views of the Seattle skyline and Mt. Rainier.  
The residential levels are certified by Passive House Institute US (or PHIUS) under the PHIUS+ 2015 requirements.
Solis Interior Design
While Solis' energy-saving measures are good for the planet, it distinguishes itself in the marketplace by providing residents with a luxury eco-living experience unlike any other with a focus on physical wellness and connection to nature.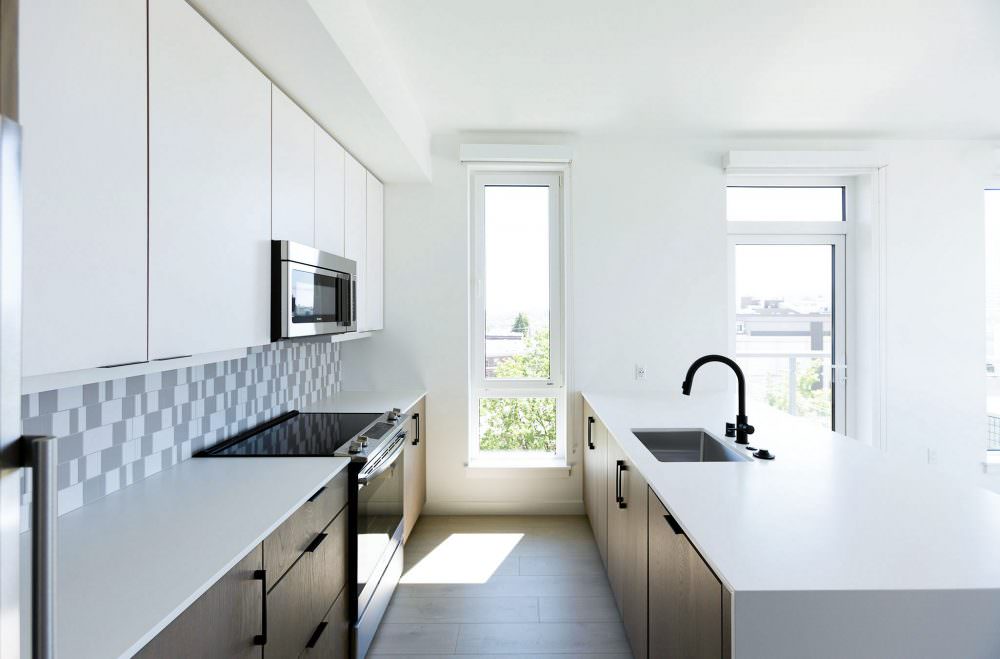 Light, bright + quiet
In the units, tall ceilings and gracious, European-style windows flood the spaces with natural light and contain large operable panes for outside air. Triple-pane glazing creates an exceptionally quiet interior away from the bustle of the outside urban environment. Healthy finish materials were selected to meet the EPA's Airplus standard, and matte surfaces are used to reduce glare in kitchens. Thanks also to the energy efficient systems, residents pay significantly less in heating and cooling bills.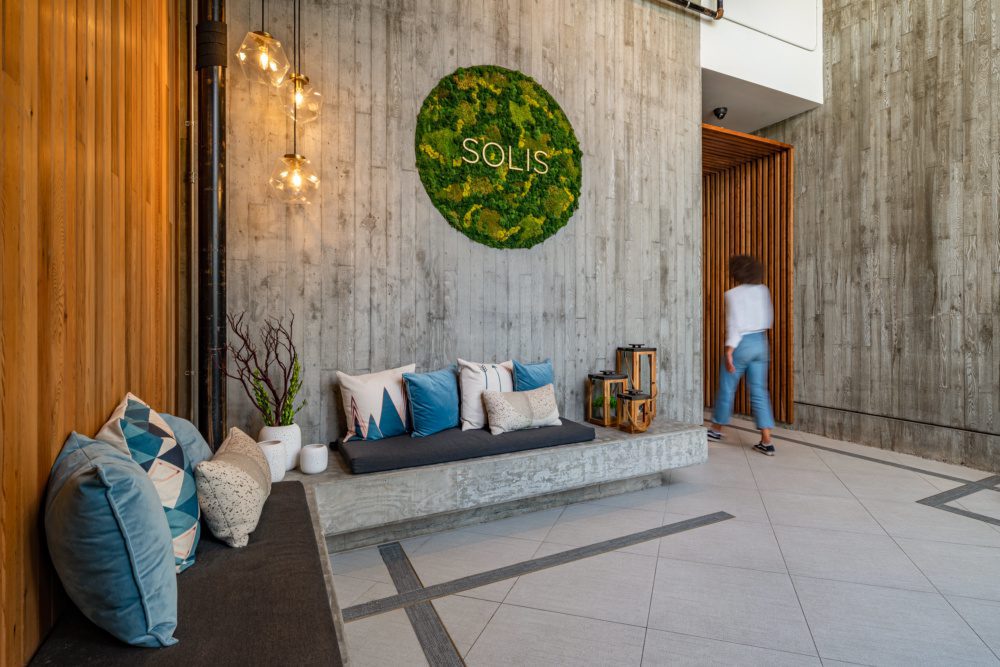 The healthiest building on the market
Solis prioritizes resident health and wellbeing above all else. Natural and living materials and incredible daylighting are a result of an adherence to biophilic design principles. Amenity spaces are designed with a simple, modern aesthetic, and pops of living wall and wood surfaces calm the senses.
Solis Landscape Architecture
Lush landscaping, natural materials, indoor/outdoor spaces and thoughtful details make Solis the pinnacle of eco-luxury living.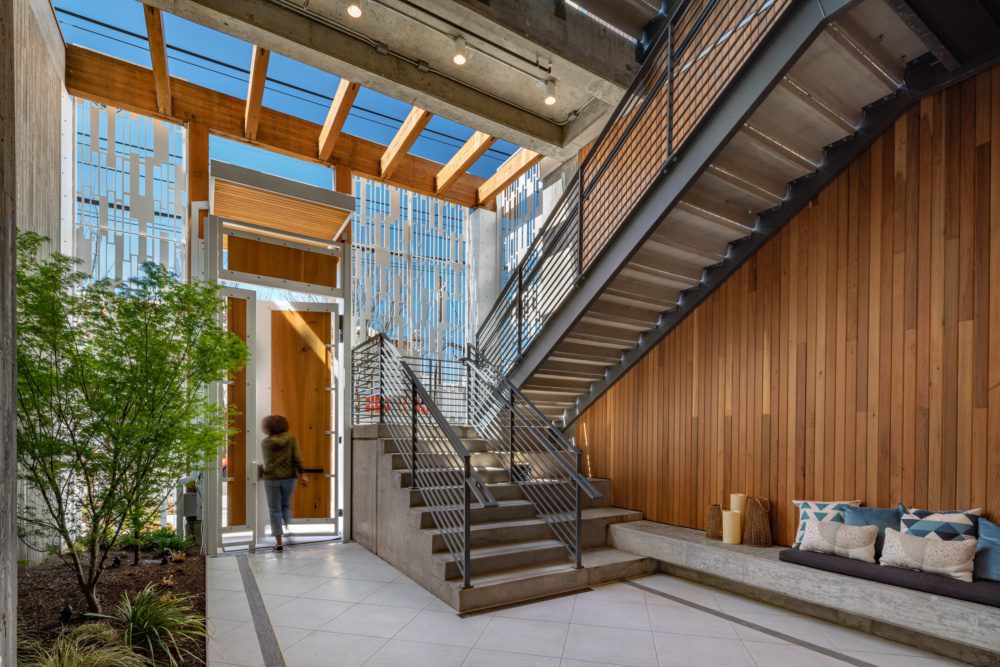 Lush landscaping and a 'jewelbox'
A primary energy reduction strategy at Solis was locating circulation and amenity components to the exterior of the building. This design move created strong connections between the street level, lobby, and rooftop terrace – and brought lush landscaping into the lobby and retail entries. The design incorporates an enclosed courtyard "jewelbox" that serves the retail tenant at the corner, another unexpected detail that creates a unique experience in an eclectic urban neighborhood.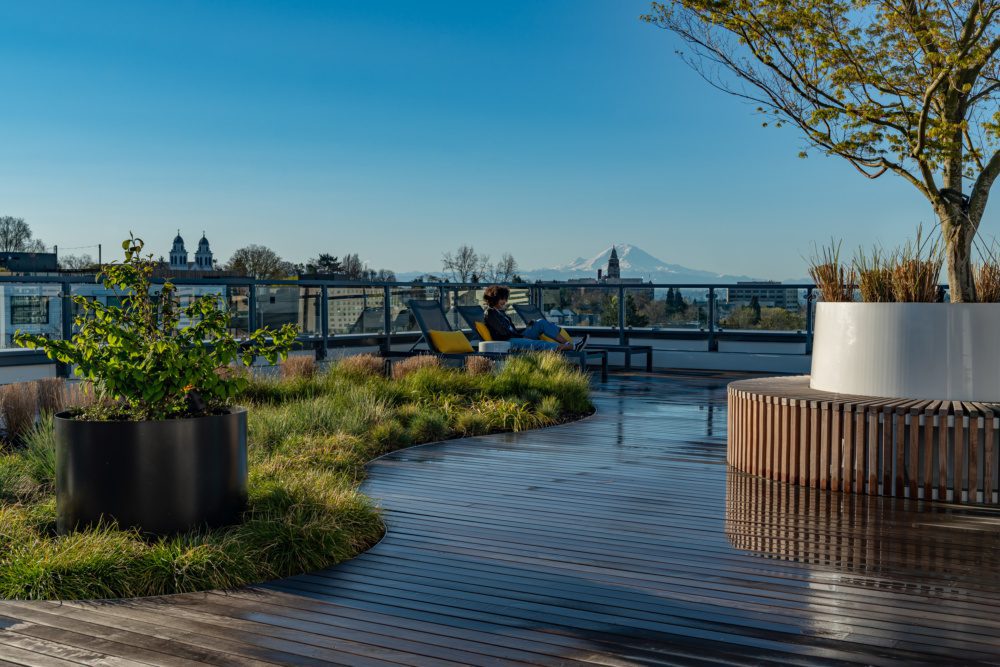 From forest to meadow
Ascending the architectural circulation stair, grounded in ferns and plants found in a forest floor, to the rooftop amenity garden, and the concept of "forest to meadow" becomes even stronger. The rooftop was designed in concert with the client – who in addition to deep green development projects – also makes solar panels, green walls and greenroofs. The vibe is more 'lush meadow' than 'urban roofdeck', a true oasis in the middle of the city. Additionally, private balconies and terraces provide outdoor access to tenants and contain lushly planted stormwater filtration planters that reduce urban runoff and support pollinator habitats.
Sustainability
Thanks to ambitious project goals from the outset, Solis is now Washington State's largest Passive House certified building. 
It delivers dramatic reductions in energy use and exceptionally comfortable and healthy spaces within the cost range of market-rate multifamily construction – a mere 5% cost premium. It uses 50% less energy than the US multifamily median, has an 88% lower air leakage rate than standard construction, and achieves a perfect EnergyStar 100. Solis is truly a model for what all new commercial buildings can achieve.