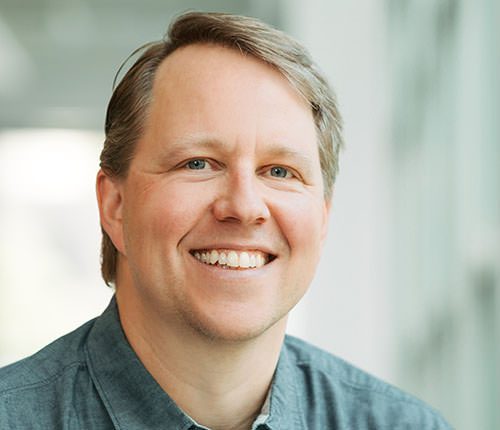 By Aaron Swain
Senior Associate, Aaron Swain was project manager during design of Solis, Weber Thompson's Certified Passive House project in Seattle's Capitol Hill neighborhood. He is currently the Senior Project Architect on 616 Battery, a 45-story high rise in the Denny Triangle neighborhood.
News
Thoughts
Weekend after last, I had the pleasure of co-guiding the Seattle Architecture Foundation's "South Lake Union: Living with Cranes" tour.  Before the start of the tour, I was asked, "what are YOUR top five buildings/places in SLU?"  Given that it changes almost daily, here was my current response:
 

REI Flagship store and the Urban Forest

– one of the pioneers in the "new" neighborhood, (1996; shortly after the public rejection of the Commons Plan proposal), REI went big, and truly delivered in their ambitions to bring the outdoors to their clientele. (To provide some context, there was no Alley 24, Amazon Campus, MiraBella, Gates Foundation, Alcyone let alone StackHouse, or Mercer Realignment in the works…Fred Hutch had only recently started to build their SLU campus down on Fairview/Eastlake.)
Located at the edge of the neighborhood, it provides the best of both worlds: urban retail, visibility, easy access from the interstate; and a piece of native "wilderness" with the Urban Forest: an amazing retreat from the busyness of downtown, particularly in contrast to the I-5 boundary on the other side of the building.
 

Terry Thomas Building

– Continuing with the Pioneering theme, this office building was another early entrant to the neighborhood (2008) and incorporated a plethora of passive/sustainable design strategies that sets it apart from its predominantly Amazon-occupied neighbors. Incorporating such strategies as passive ventilation, daylighting, and a central courtyard "stack," this design went after huge energy-saving concepts in 2008; today's "NetZero" building designs are only now beginning to catch up.
 

SLU Discovery Center

– what neighborhood wouldn't want a Mr. Roger's-like scale model of itself?  In a very cool modular/mobile/temporary structure, to boot?! Oh yeah, and with some of the first public electric vehicle charging stations, and a flat play field out back, too. If you were out last weekend, you may know it better as home to the SLU Block Party. This one's going to be a sad one to see go in the next year or two…but if we're lucky, the building will see new life somewhere else in the neighborhood.
 

MOHAI/SLU Park

– I'm not sure Seattleites realize how cool The Museum of History and Industry is…particularly at its current location in the historic, WPA, 1920s Starchitect-designed home (Marcus Priteca), smack dab in the middle of a 1903 Olmsted Brothers-designated waterfront park. It is amazing to see how both the museum and the park have contributed to the vibrancy of this mostly urban and privately-developed neighborhood. Bam!I haven't yet mentioned the incredible collection of relics and historical data MOHAI possesses from this city we call home, and every year they produce new and exciting ways to understand it in the context of current events and ways of thinking.
 Finally – and this was a tough one as the category is

historic preservation/integration/overhaul/re-use –

with so many older buildings being renovated or otherwise assimilated into new whole-block construction in the neighborhood, there were a lot of candidates to choose from. The

Terry Ave Building

, with its fairly faithful re-use and renovation, fantastic Red Oak tree in the adjacent courtyard, and celebrity restaurateur Tom Douglas's Brave Horse Tavern and Cuoco – brings a strong, much-needed, culinary component to the neighborhood.
Other notable structures to look at in this category:
Old Frederick & Nelson Stables (Boren Ave.) for its stunning brickwork and fairly early assimilation/restoration example in the neighborhood, but the assimilation/restoration stops at the skin of the building;
Supply Laundry and Richmond Laundry renovations (1/4 of the "Stack House" development and the "Alley 24" development, respectively), for their re-use of this once ubiquitous business type in the neighborhood
Allen Institute for Brain Science (Mercer and Westlake), with the reconstruction of the McKay Ford/Lincoln dealership Teracotta facades: absolutely stunning reconstruction, they even reinstalled the original mezzanine stair and a few original interior elements! But again, a "Ford" logo on a bio-tech research center seems a little out-of-place (perhaps even mis-guided).
Ford Assembly Plant (on the east corner of Fairview and Valley), but the current use as a storage facility seems a bit of a waste of those large warehouse windows and un-blocked views of the lake.
Although not all of these projects are on this year's architectural walking tour of the neighborhood, they represent a small sample of the diversity of buildings and building types and surprises this dynamic neighborhood has to offer.  So come along on the next tour, or get out there on your own, and discover what lies beyond the parking lot, bus stop, or bike route back home!