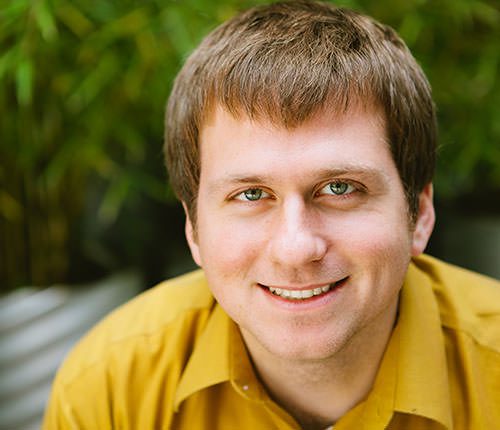 By Myer Harrell
Myer Harrell is a principal and director of sustainability at Weber Thompson, where he manages high-performance projects in the firm's commercial office design studio.
Thoughts
News
The content for this article was originally featured in the Daily Journal of Commerce Urban Development issue on July 31, 2020.
During the novel coronavirus pandemic, there appears to be an escalating tension between the established sustainable attributes of cities and their susceptibility to virus transmission.
Urbanists will continue to champion density as it fortifies walkable, livable, vibrant communities, and yet they must respond to the perception that in context of COVID-19, dense cities are less safe and American city dwellers will flock to the suburbs like it is 1950.
Density, diversity and connectedness, particularly through patterns and movement of workplaces, can make cities like ours more resilient in response to a virus pandemic, along with other crises we are bound to face.
As Singapore and Seoul have shown us, the trajectory of the current pandemic is more of a problem of policy and human behavior than density. While urban density is not an absolute liability, it does appear to be a threshold criteria for the hardest hit areas. In other words, with poor policy and human behavior, density can increase points of contact and exacerbate transmission rates. Because of this, it is helpful to consider the future of urban places, indoors and outdoors, planned and unplanned, in the wake of the pandemic. Some claim that office workers will never step into an elevator again, or that employers will pack up and move offices to suburban campuses. These notions are hyperbolic and flawed. The underlying motives for this generation's migration back to cities — to more walkable, varied and vibrant urban living — are still relevant and sound.
Cities are essential to civilization, not only for innovation and cross-pollination, but for responsible and sustainable population growth, and the communities of all types that thrive therein. We won't suddenly forget Jane Jacobs and decades of re-investing in urban centers because of a once-in-a-century pandemic. Memory loss isn't a symptom of the coronavirus.
It's natural to overreact in this moment. But we tend to underestimate the human inclination to revert to the mean. In five years, when treatments and vaccines help us build herd immunity, our spaces will no longer have sneeze guards and one-directional movement. We will resist making permanent and unfortunate design decisions to address a temporary issue.
However, like past pandemics and plagues there are certain to be trends and lasting changes, initiated because of their effectiveness in slowing the spread of the disease, but staying with us because of tangible side benefits, even if purely aesthetic.
To consider one potential response to the pandemic, let's revisit the old concept of decentralization for our time. When Ebenezer Howard proposed the Garden City in 1898, it was anachronistic in its transportation infrastructure of heavy rail and canals. Also a bit geometrically pure, it failed to fully acknowledge market forces, social inequities and general messiness of urban development. But perhaps Howard was on to something when he dreamed up interconnected, self-sufficient, dense neighborhoods surrounding a central city.
The trend of decentralization has long been in the works in Seattle. Transit-oriented, mixed-use "micro-neighborhoods" are growing up in urban villages and urban centers according to the Seattle Comprehensive Plan, taking pressure off the central business district to provide the places for Seattleites to live, work, eat and socialize.
In recent years, new office space has appeared in Seattle's secondary neighborhoods with smaller-scale, mixed-use developments supporting (and supported by) what is around them. Often with retail on the ground floor, these buildings are developed speculatively without a specific office tenant in mind, and are therefore flexible, built to last and rooted in place.
Three to seven stories tall, brimming with operable windows, these buildings feature stairways instead of elevators, provide direct access to decks and balconies, and weave clever landscapes and human-scaled spaces at grade. This new office typology connects office workers to the outdoors and one other, encouraging healthy movement. There is a growing portfolio of great urban mid-rise office buildings, outside the city center but not as far flung as the suburbs.
This trend will continue as employers and employees place increasing value in neighborhoods (where many have spent a lot of time since the stay-at-home order in March). If we layer another idea onto the decentralization of cities — office satellites — things start to get interesting. Proposed in a 1976 book called "The Telecommunications-Transportation Tradeoff: Options for Tomorrow" by lead author Jack Nilles, but only achievable now with advances in digital remote working tools, this concept described a distributed company that isn't bound by one particular location. Think of it as a "hub-and-spoke" model without the spokes. There is merit in bringing in physical connections between satellites, but stopping them at the city limits.
Imagine a large business that downsizes their downtown headquarters. This is where the company hosts new and out-of-town clients, interviews new hires and convenes all-company meetings. Much of the workforce has been redistributed to three urban satellite offices in mixed-use neighborhoods to support face-to-face collaboration and provide resources that employees don't have at home — a conference room, color printer, direct network connection and more peace and quiet for focused work.
In this future the satellites are well connected by bus and light rail to downtown and each other. They are within walking and biking distance to employees' homes and neighborhood amenities. For employees that live outside city limits, commuting to their primary satellite by car, carpool, ferry, or transit just got a whole lot easier by avoiding downtown.
Based on recent announcements from some leading tech companies, the expectations and reliance around remote work are changing and could endure. Some employees will work from home part-time and some entirely. The recent crisis has affected numerous types of jobs, and this proposal does not address many of them, nor those who have suffered unemployment or the illness itself.
For the majority of office workers, the current four-month trial of work-from-home has proved the efficacy of virtual work. Proximity to a satellite would mean that a hybrid work model with a good measure of face-to-face interaction is still available. What is the ideal size of an urban satellite office? It's difficult to be certain, but W. L. Gore famously used Dunbar's Number to limit their facilities to 150 employees, a proposed limit to the meaningful interpersonal connections a person can make.
While right now we are rightly focused on returning to workplaces safely and equitably, looking further out urban satellite offices could enhance not only our community's ability to withstand a virus, but other natural and artificial disturbances as well. There is resilience in decentralization. As in nature, a thorough and redundant distribution of resources, supported by communication and transportation, provides a quicker and more complete recovery from a disturbance. Decentralization can mean the survival of a colony.
We cannot predict with certainty what COVID-19 means for the future of our city. It could be a sea change, a brief ripple or most likely something in between. If office decentralization proliferates and urban satellites emerge, it will be important to support them in neighborhoods across the city (not just the more affluent ones), and boost their impact through affordable housing, equitable access and improved transit.
We humans are remarkable in our ability to adapt to new conditions, and then just as remarkably, revert to old habits. All the more reason why the present window to change the way we work can be leveraged to improve our city.
The coronavirus has constrained us. Thankfully, constraint can lead to innovation and instigate a rallying cry for smarter approaches to density.