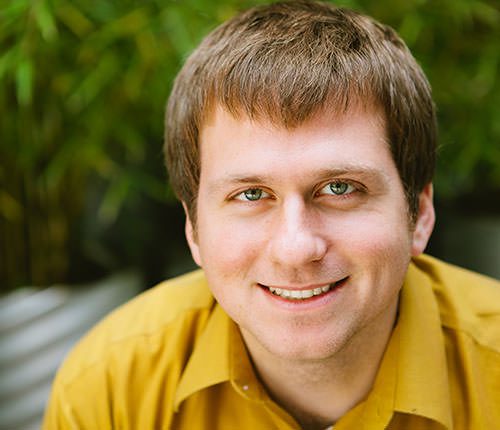 By Myer Harrell
Myer is a Principal at Weber Thompson. As the firm's Director of Sustainability, he believes in the power of design to promote a sustainable future. His current project focus is boutique urban commercial office core and shell construction, including two buildings participating in the Seattle Living Building Pilot Program.
Thoughts
News
The sustainable architecture conversation has shifted somewhat in recent years from energy to carbon. Lowering energy use in buildings used to be a goal in and of itself, but today we think of lower energy use contributing to a lower "carbon impact" – a shorthand for greenhouse gas emissions that contribute to a changing global climate. From Renovate, Retrofit, Reuse, a paper published by the American Institute of Architects (AIA) in September 2019:
"The Intergovernmental Panel on Climate Change's Special Report: Global Warming of 1.5° C makes clear the urgency of a full-out carbon reduction effort. America's pending withdrawal from the Paris Agreement notwithstanding, the American Institute of Architects (AIA), along with many others, continues to support the agreed-upon goal of reducing greenhouse gas emissions by 26-28 percent below 2005 levels by 2025."
Weber Thompson has committed resources to better understand the carbon impact of our building designs. This is true for the more familiar operational carbon – emissions related to building energy use – that we have achieved through energy-efficient design, reduced fossil fuel use in buildings, the improved access to onsite renewable energy, and the benefit of a fairly "clean" electrical grid in the Pacific NW.
What's less known is how to measure, track, and reduce embodied carbon – the carbon dioxide and other greenhouse gases released in the extraction, manufacture, delivery, installation, and maintenance of materials and processes to construct buildings.
Thankfully, there is growing design community interest, available resources, and support from third party certifications like LEED and Living Building Challenge to conduct whole building life cycle assessments, that use project information to calculate how design decisions affect embodied carbon.
One way to make strides in both operational and embodied carbon is to deliver great major renovation and adaptive reuse projects. While it is tempting to focus on innovating in new construction, existing buildings cannot be forgotten. According to Architecture 2030:
"in addition to the unprecedented growth in the global building sector, nearly two-thirds of the building area that exist today will still exist in 2050. Therefore, any transition to low-carbon/carbon neutral built environments must address both new construction and existing buildings."
That starts with improving the energy use of existing buildings, especially those built in an era when energy was considered an unlimited resource. The AIA report catalogs one cohort of office buildings, those built between 1946 and 1979, that is still operating with a higher EUI than other generations.
But that building vintage presents an opportunity. While it sounds difficult to achieve energy efficiency in reuse and renovations, the data shows that it is happening. Since 2010, WT has been a signatory of the AIA 2030 Commitment. One aspect of that commitment is that architecture firms track their design portfolios annually with an anticipated energy use for each building. Noted in AIA's 2018 Annual Report, for the 252 reporting firms tracking 3 billion square feet across 92 countries, existing building renovations (which the AIA started tracking in 2018) are achieving similar levels of energy performance to new construction, about 45% predicted Energy Use Intensity (pEUI) or kBtu/sf/yr below their baseline.
But, for large impacts on the built environment, we can't just improve operational carbon. Improving and reusing existing buildings, as an alternate to new construction, are a crucial ingredient in total carbon reduction. In a phenomenon known as the "time value of carbon," embodied carbon impacts of buildings are experienced earlier and quicker than operational carbon, locked in place as soon as a building is built. This is especially important in the short window — approximately 30 years, in which embodied carbon will be responsible for almost half of total new construction emissions – that we have to make positive change to the construction industry.
A Plan in Action
That brings us to our case study: a nearly forty-year-old building at 621 Woodland Square Loop SE in fast growing Lacey, a suburb of Washington State capitol Olympia. Weber Thompson helped transform this building to house the new headquarters for the Washington Utilities and Transportation Commission (UTC). On November 8th, 2019, it took home the Judges' Innovation Award: Vision at the NAIOP Washington State Night of the Stars. While I wasn't there for the judge's deliberations, I believe the growing importance of high quality, energy-efficient design of existing buildings influenced their decision to award this project.
From the project's beginning, the owner and developer Mike Raskin with MJR Development knew he wanted to reuse, update, and expand an underutilized three story suburban office building into a Class A office building that could entice a state agency away from nearby downtown Olympia. Raskin was invested in this neighborhood, drawn by its proximity to St. Martin's University and major transit lines, and he envisioned its evolution, partially through leveraging existing infrastructure. He also knew from experience that a major renovation could save on budget and schedule.
Meanwhile, the future tenant had goals around an energy efficient design and on-site renewable energy, as well as a desire for a modern building that met their space needs and could be a first class representation of them as a reputable public agency.
As a result, Weber Thompson's redesign of the building – re-skinning the existing structure and adding 'wing' additions – met the agency's program through a more efficient space layout, along with amenities such as an expanded lobby and gathering space, and a secure atrium for office tenants. It also provided an opportunity for this state commission that regulates electric, telecommunications, natural gas, and water, to demonstrate leadership with reduced impact on those resources.
Utilizing best practices for offices, we took measures to improve the operational carbon of the building. That included a well-insulated, airtight envelope that reduces solar heat gain in summer and heat loss in winter. The layout and window patterning provides better access to daylight, and smart lighting reacts to natural lighting levels. The mechanical design supplements the existing variable refrigerant flow system (VRF) with a dedicated outside air system (DOAS) on the additions. The project installed a photovoltaic (PV) array on south-facing roof that generates electricity, and electric vehicle charging stations in the parking lot reduce our reliance on fossil fuels.
In an effort to better measure, track, and reduce embodied carbon, Weber Thompson employed a whole building life cycle assessment (LCA) tool to see how the UTC renovation compared to a hypothetical new building of the same size and shape. Using the Athena Impact Estimator, we determined that reusing the existing building structure saved 155 metric tons of embodied carbon, reducing the overall embodied carbon impact by 27%.
Existing building renovations like the UTC building will continue to be an important part of our commercial design portfolio. This is true for architects nationwide.
"Historically, the proportion of work on extant structures has risen during economic slowdowns, while new projects have burgeoned during times of ready money. But during the last decade, that trend has changed. Even as the economy has recovered from the Great Recession—and the construction sector has surged in recent years—the proportion of architects' work on existing buildings has held steady." – Renovate, Retrofit, Reuse
We were enthusiastic to be able to back-check our design for embodied carbon impact. On future projects, we want to take this a step further by employing carbon assessment tools early enough to impact design. As new LCA tools, better BIM integration, and more granular and specific materials data become available, we can build our capacity to incorporate carbon metrics into our decisions and design process. We imagine the opportunities to leverage our existing building stock to do our part to lower buildings' impact on climate.