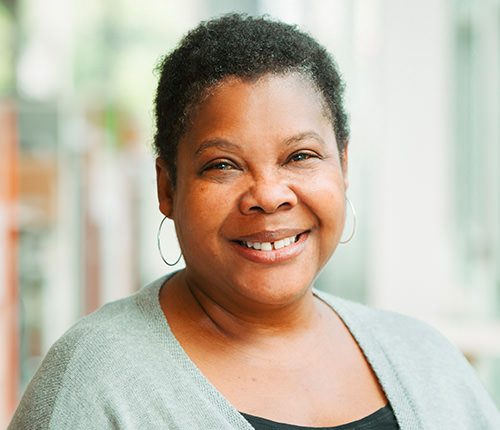 By Susan Frieson
As part of WT's residential high-rise team, Susan draws on a wide variety of previous firm experience. Two of her favorite projects bookend the gambit of options – one a LEED Platinum Inn & Spa in Yountville, CA; the other the Permanent International Terminal at O'Hare airport. Both projects were marked by high levels of collaboration and acted as a great learning experiences.
Susan is an active member / volunteer with AIA Seattle, especially with the Diversity Roundtable Committee which advocates for underrepresented groups and women in the architecture profession.
Thoughts
News
Senior Associate Susan Frieson has made significant contributions to Seattle's architecture community. In addition to her project work at Weber Thompson, Susan is also a dedicated mentor and advocate for diversity and inclusion in the industry. In our Q&A with Susan, she shares about her involvement in various organizations and programs that aim to expand opportunities for underrepresented groups in the field of architecture while also reflecting on her experience being part of the From the Ground Up: Black Architects and Designers Exhibit at MOHAI.
What inspired you to pursue a career in architecture, and how did you get started in the industry?
Growing up architecture wasn't on my radar. I didn't have family or friends with family who were architects; or if so, I wasn't aware of them. I liked looking at floor plans in magazines, especially renovations of homes, but wasn't aware that an architect was behind a lot of this work. I also loved art and drawing. In elementary school, I remember that we had an assignment to draw our house plan to make an emergency exit map – that was my first taste. My father suggested I look into architecture, and after doing some research, I made the decision to pursue it. It's been a challenging but rewarding path so far.
Can you tell us about a project that you're particularly proud of?
Throughout my decade-long tenure at Weber Thompson, I've had the opportunity to contribute to Seattle's ever-changing skyline as a project architect on numerous high-rise towers. One project that stands out is Ascent at 425 Fairview, a multi-family residential high-rise located in Seattle's South Lake Union neighborhood.
What makes this project particularly noteworthy is the diverse and predominantly female-led team that brought it to fruition. In our industry, large architectural projects designed and run by women have been hard to find. As an African American woman architect working in a high-rise design studio, I feel that we can be the exception. Fortunately, this is starting to change.
What resources or industry organizations are you a part of that support diversity and inclusion in the industry?
There is a critical need to expand the pipeline for underrepresented individuals, particularly BIPOC, who are often unaware of the opportunities in architecture or struggle to find mentorship and networking in their firms or university programs.
To address this, I've had the opportunity to work with architecture summer camps in the Seattle area focused on students of color in middle to early high school years, exposing them to the profession with fun projects and programs. I've also mentored and helped develop the curriculum for NOMA NW's (National Organization of Minority Architects) Project Pipeline, as well as mentored with Architects in Schools through AIA Seattle's Diversity Roundtable and Sawhorse Revolution with NOMA. It's been enjoyable to see kids embracing new possibilities and learning new skills.
What does it mean to you to be a part of From the Ground Up: Black Architects and Designers Exhibit currently on display at MOHAI?
It's incredibly humbling and I'm very excited to be a part of this exhibit as one of the representative Black architects here in Seattle. We're such a small community overall in the architecture profession and being asked to participate is truly an honor. Hopefully this exhibit will shed light on the accomplishments and contributions that so many have made to the built environment that have gone unsung. As a Black woman architect, it's also great to see that we are featured prominently in the exhibit. There are currently just over 500 licensed Black women architects in the US, less than one percent of all license holders. People are always shocked at the number, but after thinking about who they see in an architecture office or on a job site, it's not surprising. Going forward hopefully this exhibit will help educate and encourage more Black and POC students to consider architecture as a profession.
What advice would you give to Black students aspiring to become architects and designers?
First and foremost, don't lose your self-worth. It's going to be tough but not insurmountable. Make sure your voice is heard; seek out organizations, mentors, advisors, and friends to act as listening posts who can help connect you to networking and learning opportunities. Remember that your voice, vision and experience are as important as anyone else's. Pursue your passion and be true to yourself.
---
On view at Seattle's Museum of History & Industry (MOHAI) from February 4 through April 30, 2023, From the Ground Up: Black Architects and Designers explores the past, present, and future of architectural talent, while learning about Black pioneers in the field. Get your tickets today.