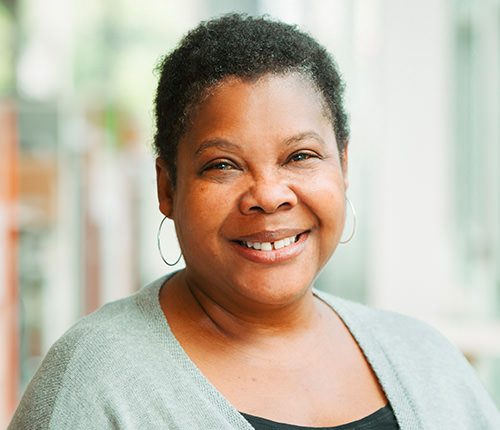 By Susan Frieson
As part of WT's residential high-rise team, Susan draws on a wide variety of previous firm experience. Two of her favorite projects bookend the gambit of options – one a LEED Platinum Inn & Spa in Yountville, CA; the other the Permanent International Terminal at O'Hare airport. Both projects were marked by high levels of collaboration and acted as a great learning experiences.
Susan is an active member / volunteer with AIA Seattle, especially with the Diversity Roundtable Committee which advocates for underrepresented groups and women in the architecture profession.
News
Thoughts
Weber Thompson's commitment to equity, diversity and inclusivity within the AEC industry extends well beyond our office walls. We're dedicated to supporting programs which enlighten and empower diverse youth around the opportunities of an AEC career. This past August, we helped support and sponsor the first in person, Project Pipeline Architecture Camp put on by NOMA Northwest (NOMA | NW) here in Seattle.
Project Pipeline Architecture Camp was born out of the 2002 NOMA (National Organization of Minority Architects) National Conference. It has since been held in many cities since the first camp in 2006 in Ohio. Nationally, the camp is geared towards introducing BIPOC students to the profession of architecture and the design fields. Its ultimate goal is to increase the numbers of licensed Black architects.
After two years of remote learning, an in-person camp was welcomed with open arms and, admittedly, nervousness. Participants were middle school students from Seattle to Federal Way.
The curriculum was centered on a Rainier Valley site. The site's program included a community center, retail center, food distribution center or a medical center. Besides learning about basics of design – scale, sketching, plan layouts, etc – the students wrote up their design concept descriptions and practiced presenting. The program culminated in a full day of presentations of their final designs, including models.
It was especially interesting and encouraging to hear the students describe the camp experience, recounting their favorite parts and what was most surprising for them to discover. We volunteers were greatly impressed with their thought and creativity, and how students took information and techniques they'd just learned and applied them.
As part of the camp, we took the students on a couple quick field trips on University of Washington's campus, including tours of the Fabrication Lab and the new Population Health building. The students also heard from UW College of Built Environments Dean Renee Cheng, and Donald King, FAIA, which they enjoyed.
Big lesson learned? We, on the planning committee, are not middle school teachers! Moving forward we plan to recruit teachers as well as more AEC industry professionals, outside of architecture, as camp volunteers. More field trips will be scheduled, and possibly tours of sponsor.
Looking forward, NOMA | NW has made a connection with the Seattle Urban League to recruit students for next summer's camp which will be a big help! Our team will be actively planning the camp in the coming months. We'll program out another fun project for the students, which will continue to focus on the national mission of the camp, "to empower young people to affect change in their community through design."
This experience has been amazing, eye opening, rewarding and humbling. It's impressive to see the light in a student's eyes after learning about a profession that they may not have been aware of initially. Watching the kids go through the activities and really get engaged was fantastic. It also gave me a chance to work closely with other architects passionate about effectively contributing to the diversity of the profession, including my WT colleague, Alyssa M. Mitchell.
Next year will build on these efforts and enlighten even more students. Project Pipeline and other programs like it are essential in advancing the design profession in terms of diversity and inclusion. Architecture cannot keep its reputation as an elitist profession; we as architects, must continue our efforts to diversify the profession and make good design accessible to everyone.
Let's bring on Project Pipeline 2023!
For more information on NOMA | NW Project Pipeline, support opportunities and to connect visit the NOMA | NW website.