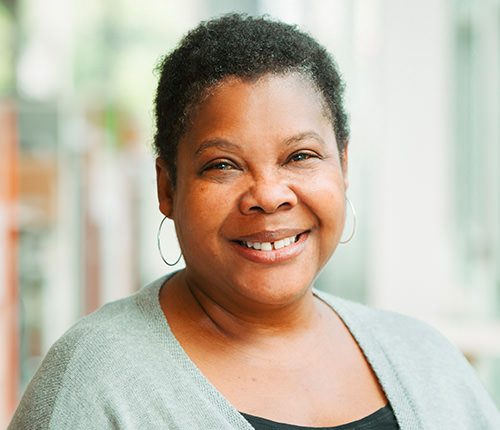 By Susan Frieson
Susan is a Senior Associate and licensed architect at Weber Thompson working in the firm's high rise design studio. She is a LEED accredited professional, and a member of NOMA – the National Organization of Minority Architects. Susan served as a chair of the AIA Seattle Diversity Roundtable committee, focused on attracting, retaining and empowering individuals of underrepresented backgrounds and promoting dialogue about diversity within the architecture profession.
Thoughts
News
Like so many design firms in recent years, Weber Thompson has joined the national conversation about equity, design and inclusion in a big way. From supporting Seattle's AIA Women in Design Committee and the AIA Seattle Diversity Roundtable, to hosting a reception for Renee Cheng, the UW's first person of color to serve as Dean of the College of Built Environments, we're working to help the practice of architecture become an intentionally equitable industry.
While these conversations have been fruitful it's clear that there's more work to be done. If we want to see more diversity when we walk through our firms' offices or into conference rooms of design teams and contractors and owners, we need to start at the beginning. We need to get kids of all backgrounds excited about shaping their communities, and we need to give them opportunities to be exposed to the career paths and resources available to help them learn about, and perhaps eventually join, the AEC industry.
So when we learned about a program designed just for that – The Hip Hop Architecture Camp – we knew it would be the ideal program to bring to Seattle. Working with the University of Washington, College of Built Environments, National Organization of Minority Architects (NOMA), The AIA Seattle Diversity Roundtable, AIA Seattle, and other corporate sponsors, we began to investigate. We determined there was a need, interest, and support from the community, and after months of planning and fundraising, it became a reality.
Much like the process of architecture, it's thrilling when something you've worked so hard to create finally takes form before you. This is why last Monday, as the wave of energy from 40 young people walking onto the UW campus died down, myself and the other camp volunteers were practically giddy.
The group, comprised predominantly of students of color and/or girls going into 6th through 9th grades, was recruited with the help of Seattle Children's Odessa Brown Children's Clinic from neighborhoods mainly in South Seattle – one of the most diverse regions in the country. These kids have had little exposure to the architecture and design profession, but were clearly interested. For most it seemed the connection to hip hop was a natural draw.
The camp program, developed by Michael Brown, architectural designer & Detroit native, is based on the '4Cs': Creativity, Collaboration, Communication and Critical Thinking. During the camp, students were paired with architects, urban planners, activists and hip hop artists to create unique visions for their communities. Using rap lyrics, physical models, digital models and their own written words, the students learned to express their voice and share their feelings about the changes happening in their communities and in their city, and to share it with others.
By the end of the week, the students had created cityscape models out of staples, learned about digital model making, 3D printing and created their own rap lyrics pertaining to what they'd learned along with their personal views and expectations. A winning rap was chosen, a music video was created, and the final video will be posted online in a few weeks.
Even at their young ages the kids understand the effects of what is happening in their neighborhoods rapping that gentrification is a real problem. It affects housing affordability for long-time residents and is seen as a force of displacement as familiar businesses and structures, and their family and friends are replaced with the unfamiliar. Corporations, or companies with capitalist interests, should invest more in projects "worth embracing." For so many young people who call Seattle home, their identities are entwined in their communities, and they want us to know they won't be pushed out!
After the program ended and the supplies were cleaned up, I took some time to reflect on this experience – both for myself and for the students.
While I loved being a part of this program, and I'm thrilled Weber Thompson, and so many other firms and organizations supported the cause, we must do more. For these students this was just one week during their summer, and they'll quickly go back to their homes and schools and continue to face the discrimination and lack of opportunities that so many of our nation's young people of color face on a daily basis.
As an architect of color, I was eager to volunteer and spend time with the kids, because it is extremely important to me that they are able to see people who look like them leading the program. With relatable role models in the architecture profession the path between themselves and the possibilities that lay ahead becomes a straighter line.
As a profession, we must advocate for continued programs such as Hip Hop Architecture, help fund camps and after-school classes, promote tutoring and support mentorship programs for college students and young professionals on the road to licensure. We need to expand these programs into recurring opportunities that give students a path to careers in the built environment industry. If we are to see real diversity in our firms and board rooms and more thoughtful, community-oriented design, we must start with the kids. This is the pipeline to the profession, and they are our path to a brighter future!