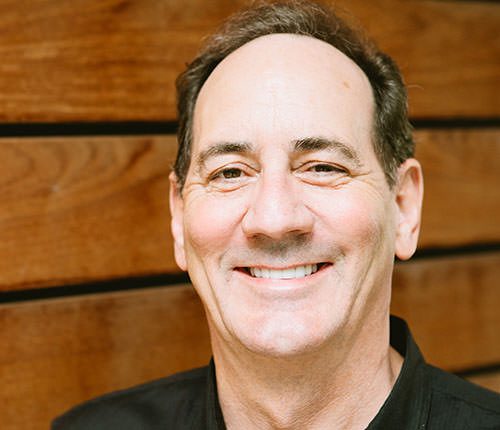 By Blaine Weber
Blaine Weber passed away in March 2023. He retired from Weber Thompson in March 2022, after dedicating 35 years to mentoring a generation of designers. Blaine will be remembered as a leader, designer, mentor, and friend who inspired everyone to speak up and believed that everyone had something valuable to contribute to the firm. His legacy will continue to resonate with the entire professional community and everyone at Weber Thompson.
Blaine is a passionate evangelist for urban living and the design and development of high-rise residential and mixed-use towers. He is a published author of numerous local and national articles on the subject. Blaine's passion for re-invention is nourished by incessant participation in many forums for innovation and ideas. In 2006, Seattle Magazine selected Mr. Weber as: "One of 18 City Shapers, key players that are creating a new Emerald City".
Thoughts
News
The content of this article was originally published in the Daily Journal of Commerce on Oct. 26, 2006.
Hotel-condo projects provide the pampered perks of a fine boutique hotel, along with all of the comforts of home.
Suddenly omnipotent in Seattle, hotel-condominium projects are sprouting like wildflowers. It is a significant trend that is changing the urban landscape of both hotel and condo markets on a local and national basis.
According to Lodging Econometrics, approximately 30 hotel-condo projects will open in 2006 and another 50 in 2007, in major cities across the country. At least six hotel-condo projects are under way in downtown Seattle.
The first of these projects, Madison Tower/Hotel 1000, recently opened to critical acclaim. It is establishing rack-rate records, and homeowners are enthusiastic about this high-end development.
Despite the large number of these hybrids under construction, many people still question the approach.
Why combine two very complex and disparate building types into a single building? How can these mixed-use buildings possibly make sense for both the hotel operator and the condo developer? What about homeowners and hotel guests? Will they cherish this mixed-use matrimony?
There are so many questions, in fact, that some observers are more emphatic. Simply put, they're wondering if the developers have lost their minds.
Answers to all of these questions (except the one about loss of faculties) are in the affirmative. Yes, these projects do indeed make a lot of fiscal sense, and the market is validating the concept with success in financing, sales and occupancy rates.
 Hotel Economics 101
It sounds implausible, but one can argue that the biggest initial driver of this hotel-condo trend was the collapse of the World Trade Center. After the Sept. 11 attacks, hotel occupancy rates dropped precipitously.
The effects of this event created a watershed moment for the hotel industry, because it changed the way that Wall Street was willing to risk capital for hotel projects.
Enter this new model, whereby the condo side of a hybrid project shares or assumes the bulk of the cost for land and infrastructure … et voila!
The project produces up-front sales and peace of mind for lenders; the hybrid allows for fewer hotel rooms in a boutique format that capitalizes on economies of scale, thereby reducing the burden that would normally be placed on the hotel.
Hotels in these hybrid projects tend to be smaller propositions. Alone, these boutiques are challenged in justifying project economics, starting with the extraordinarily high cost of locating on prime property.
By partnering with upscale condo projects, these boutiques make sense in locations where they would otherwise struggle to pencil out. In short, mezzanine financing for hybrid hotel-condo projects is much more feasible thanks to new efficiencies, shared cost and shared risk.
Another advantage that these hybrids have over the single-purpose competition is that they are generally more capable of dealing with rising interest rates and construction prices. This is because this particular buyer profile has deeper pockets. They are willing to pay more for high quality, and they're less subject to the impacts of fluctuating interest rates.
Furthermore, diversification of the product provides additional comfort for bankers. Even though markets for both hotels and high-end condos are volatile, they provide balance and share the risk when combined.
The bottom line for lenders and investors is that pre-sales of condos allows the hotel side to demonstrate financial viability and reduced risk that is not apparent in most exclusively hotel projects.
 What Motivates Buyers?
For the condo developer, one of the most obvious benefits of this hybrid is that the condos typically sit perched above the hotel, offering stellar views. This makes the homes more appealing and marketable.
Another benefit is that upscale buyers are highly brand-conscious, always looking for cachet. They like the idea of living in a four- or five-star project, provided it comes with the right brand name. But the real benefit is the world-class service, VIP treatment, and an ambience that simply cannot be duplicated in a single-purpose condo project, no matter how upscale.
Most buyers are motivated not by the turn-down service or the chocolate mint on the pillow; instead it's about having a masseuse on call, or having spa and salon services only an elevator ride away.
It's about having around-the-clock room service to satisfy that craving for salade niscoise at 3 a.m., or having housekeeping available 24-7 whether you're there or not. Say you're summoned out of town on short notice. Just call the concierge to walk Fido, feed the fish and send in the maids.
Another benefit is the ambiance that a classy boutique hotel brings to a project's common and ancillary spaces. The stylish lobby is always abuzz with vitality and urban energy. A fine restaurant and bar are only a few steps away. A doorman and valet increase the level of security and service.
What's Driving This Trend?
Other than the economic benefits to both the condo and the hotel, and the services that the hotel provides to the homeowners, what else is driving this trend?
First, there are niche markets that have been ignored, such as the businessperson seeking an upscale pied-à-terre – a small home in the city that affords a place to live on weekends or stay when working late.
Then there are the business, entertainment or sports professionals who travel often to a given city. These buyers are hungry for this new product.
And there are the boomers and ruppies – retired urban professionals – as well as the equity-rich empty nesters who are replacing their McMansions with multiple homes in multiple cities. They want a carefree, low-maintenance, personalized-service lifestyle that comes with panache.
These are the buyers who are fueling the trend in major urban centers across the country.
Of the projects that have actually hit the market in Seattle, interest has been intense and sales have been strong. Most of them sell out well in advance of opening.
Six outstanding projects in Seattle are under construction or in for approvals: the just-completed Madison Tower/Hotel 1000; Four Seasons Hotel and Private Residences Seattle; 2200; 2nd + Pine; Olive 8; and Eighth + Pine.
Seattle has to date seen very strong demand. Still, one cannot help wonder how deep the market is.
It is a good bet that more people will convert to the idea when they see their friends and family savoring a five-star lifestyle in the heart of the city, and we do, after all, have a lot of wealth in this region.
Whether this hotel-condo hybrid is a match made in heaven is a matter of opinion, but the trend is gaining momentum and is one that is here to stay, just like this new breed of homeowners who will be saying "home, sweet, hotel."