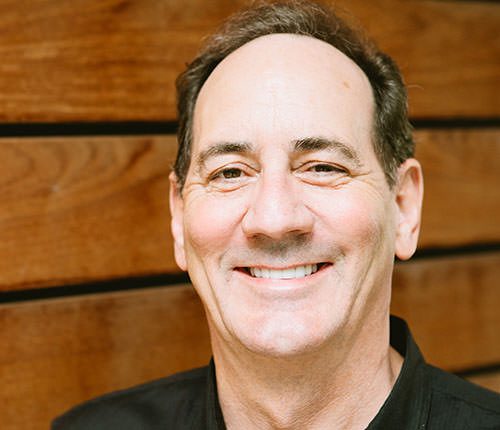 By Blaine Weber
Blaine Weber passed away in March 2023. He retired from Weber Thompson in March 2022, after dedicating 35 years to mentoring a generation of designers. Blaine will be remembered as a leader, designer, mentor, and friend who inspired everyone to speak up and believed that everyone had something valuable to contribute to the firm. His legacy will continue to resonate with the entire professional community and everyone at Weber Thompson.
Blaine is a passionate evangelist for urban living and the design and development of high-rise residential and mixed-use towers. He is a published author of numerous local and national articles on the subject. Blaine's passion for re-invention is nourished by incessant participation in many forums for innovation and ideas. In 2006, Seattle Magazine selected Mr. Weber as: "One of 18 City Shapers, key players that are creating a new Emerald City".
Thoughts
News
The content of this article was originally published in the Daily Journal of Commerce on November 18, 2004.
Loft-style housing is catching on in other Northwest cities. Is Seattle next?
Daily commuting drains the life out of weary, time-starved suburbanites. Seeking respite from worsening traffic and gas prices, more of us are moving back to the city, embracing innovative high-density housing solutions that provide convenience and seductive urban amenities not found in the burbs.
Live/work patterns are changing, and urban core housing is evolving in response. One of the most interesting "new" housing solutions is the modern artist loft.
Density + Conversions = Sustainability
Forward thinking planners recognize the value of density coupled with housing conversions and recycled buildings. Planners want density in the urban core because it promotes a vibrant 24-7 city that is energized by shopping, dining and entertainment, and because it helps achieve growth management objectives. When density can be achieved through the conversion of old and sometimes decaying industrial space into trendy artist-loft-style residential space, everyone wins.
What is artist loft housing?
In the early 1950s, artists discovered that old warehouses in New York City's SoHo District made for affordable places to live and work. In addition to cheap rents, the warehouses were spacious and flexible.
Fifty years later, gritty, industrial-age warehouses and early century factories and offices are being recycled into loft housing across the country at an astonishing rate. The demand is so great that developers are going to great lengths to make new "soft loft" projects look like old converted warehouses when the inventory of convertible buildings is low.
In the YaleTown District in downtown Vancouver, B.C., and in the Pearl District of Portland, the artist loft concept has spawned urban village communities carved out of, and inspired by, old garment and industrial district warehouses and factories.
Modern lofts retain many of the architectural design characteristics that made them popular with artists in the first place: huge factory-style metal windows, tall ceilings, few walls, flexible spaces, exposed structure and mechanical systems, and wide-open space. Although many of the new lofts also have all-wood floors, slab granite countertops, air conditioners, and luxurious appointments in the bathrooms and kitchens, it is the industrial chic urban authenticity/substance that buyers desire.
The loft symbolizes the excitement of urban living and buyers just can't seem to get enough of it as projects are often sold out prior to completion.
When developers desire a loft-style project in areas that are lacking in convertible historic structures, they just build new ones. When architects are charged with creating a loft aesthetic in a newer building, they have to design what they think "loft aesthetic" stands for, creating a vocabulary that is evocative of the past but in a more modern package.
In Vancouver, B.C., and Portland, where readily convertible older structures have become scarce, architects have designed new buildings that mimic the scale and rhythm of the older structures. In many cases, these loft buildings don't look much like warehouses or factories anymore, but they still resonate with buyers hungry for this idea.
In Seattle, we are not blessed with a YaleTown or Brewery Blocks style warehouse district where a plethora of ancient industrial buildings await transformation into lofts. Although there have been a few successful loft conversions in and around the city, Seattle does not have the natural raw material for a concentrated neighborhood of loft conversions. This form of high-density housing has shown up in only a smattering of disconnected projects around the city.
It is perhaps in South Lake Union where the greatest promise exists for a critical mass of new artist-loft-style housing. Architects are designing hybrids of lofts, incorporating the industrial, open space loft aesthetic with softer townhouse elements to create "soft lofts." These projects are mixing it up into areas comprised of light industry, taking cues from the industrial vocabulary without being literal or disingenuous.
Who's buying?
Who buys these artist lofts? Not artists — they have long since fled for greener pastures where the rents are still dirt cheap. Today's loft buyers are the usual suspects: Young hip professionals, DINKs (Double Income, No Kids) and older empty nesters looking to reconnect with the urban vitality.
Buyer demographics for artist loft projects go beyond traditional perceptions — there appears to be something of a new mindset: people craving authenticity and social interaction, who want to be near the center of activity. These buyers appreciate the energy of the urban experience over the more traditional and mundane single-family, suburban living. They come from many walks of life and cut across the economic spectrum, bringing diversity to this new urban scene.
And now that some of these loft communities are more established, couples with children are also staying in the city, fleeing the suburbs and their high-maintenance homes, to be close to shopping, restaurants and the arts.
Back to the city
It's a fact. People are leaving the suburbs for a new life in the city. In fact, the 2000 Census marked an inflection point for many cities across the country — for the first time in decades, the data showed people moving back into, not out of, the city.
This is not a fad, but a mega-trend that will change the face of housing for the next decade and beyond.
On the West Coast, we will continue to see an explosion of high-density urban infill residential redevelopment in and around our central business districts. Those architects that embrace this trend by designing innovative infill housing solutions like the artist loft housing will be amply rewarded. So will our urban centers that will benefit from increased density, recycled buildings and the revitalization that comes as our urban cores evolve into 24-7 villages.