The Spa at Willows Lodge
Located just 25 minutes east of Seattle in Woodinville's Wine Country sits the inimitable Willows Lodge. Weber Thompson's Interior Design team was solicited to refresh the property in 2015; the popular Spa was among the spaces to receive a facelift. 
Client Name
Willows Lodge / Benchmark Hospitality
Location
Woodinville, WA
Services
Interior Design
Program Overview
84-Key Hotel
Complete redesign of spa entry, relaxation room, service rooms and more
PHOTOGRAPHY: Belathée Photography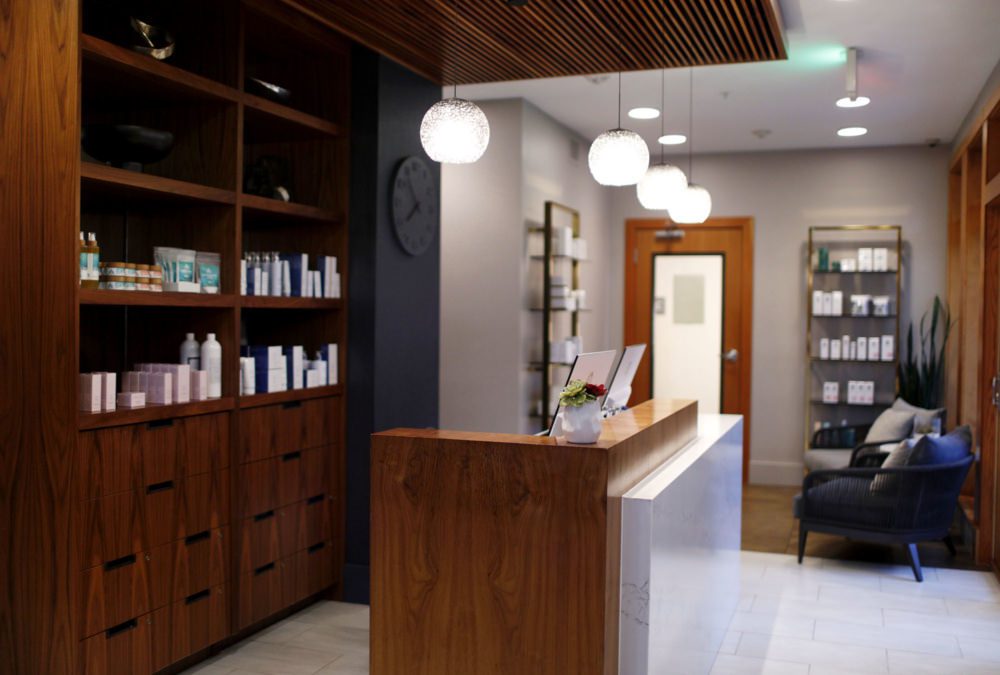 A modern retreat
Open since 2000, Willows Lodge contains 84 well-appointed rooms including seven suites, meeting facilities, a ballroom, two restaurants and a spa. Heavily frequented by business travelers, families and leisure travelers, the property was in desperate need of a refresh. Like most of the spaces, The Spa at Willows Lodge was clad in yellow-toned woods and outdated finishes and upholstery. Our design team was tasked with giving the spa a modern look while maintaining continuity with the overall architecture and lodge aesthetic.
Cool neutrals
The extensive spa remodel included a complete space plan overhaul, new wall and floor finishes, and new furniture and lighting. The spa redesign perfectly embodies Pacific Northwest sophistication with its wood tones, cool neutrals, and large format stone-look quartz and crosscut-wood porcelain tile finishes.
An updated floorplan
The outdated malfunctioning steam room was replaced with an open floorplan lobby. A gorgeous quartz waterfall-style front desk, sparkling lights and new walnut casework is the focal point. A guest room was converted into a relaxing waiting area with cozy lounge chairs and modern artwork. Sleek wall-mounted shelving units offer a clean product display solution.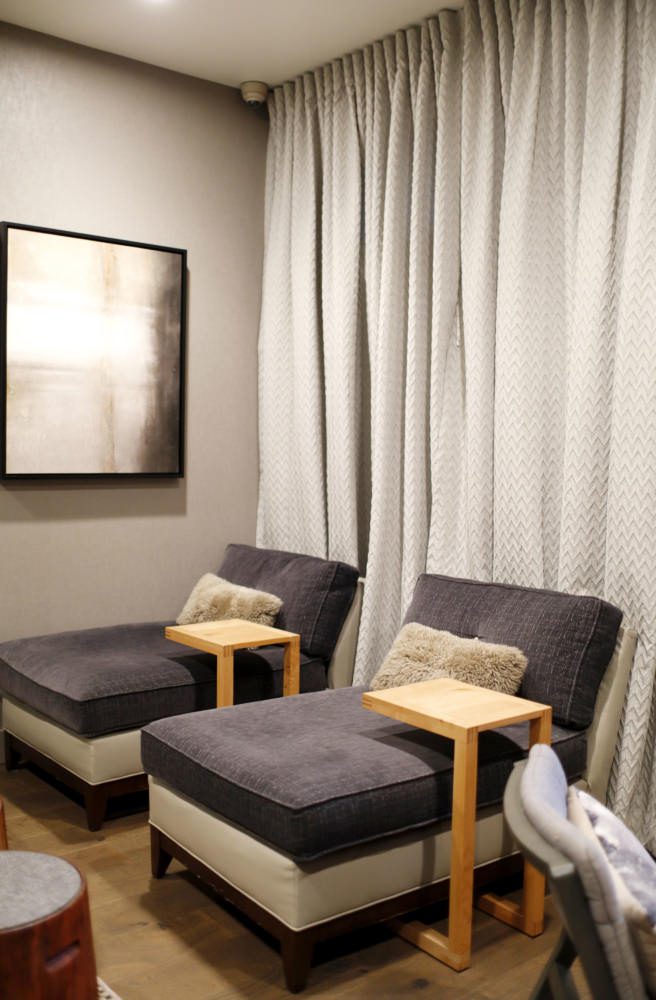 Max relaxation
Across the hall, a luxurious women's locker and shower room with floor to ceiling tile mosaic and opulent light and plumbing fixtures takes center stage. A relaxation room provides a meditative space to retreat between services. 
In the main spa, a new couple's massage room and men's locker room were added. A contemporary dazzling spa entry brings more attention to The Spa at Willows Lodge creating an influx of new clients.
The Spa at Willows Lodge in the News