Gunbarrel Center
With fabulous weather and a plethora of outdoor recreation opportunities, Boulder is naturally home to many athletes and outdoor enthusiasts. At the same time, it is a land of fantastic food, delicious craft beers, concert series, festivals, and arts events. This duality is embraced at Gunbarrel Center. Timeless details are both rustic and modern, warm and inviting.
Client Name
The Wolff Company
Location
Boulder, CO
Services
Interior Design
Completion Date
2017
Program Overview
60,984 SF Site
3 Floors
5,000 GSF for Interior Design Scope
251 Residential Units
47 Parking Stalls
Architecture by BAR Architects
IMAGES COURTESY THE WOLFF COMPANY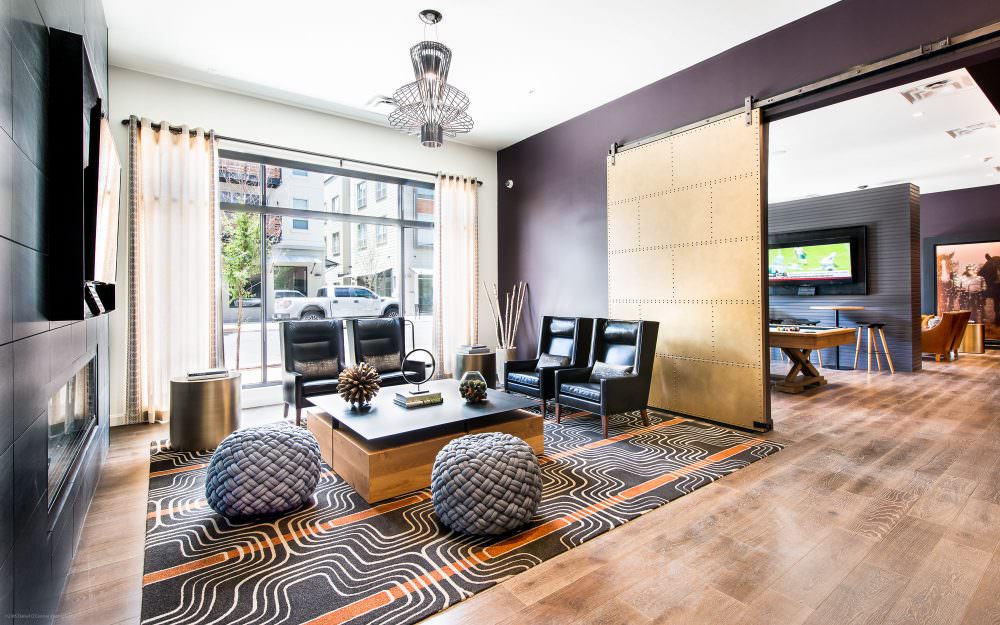 Amenities 
Amenity and common areas at Gunbarrel Center include a large lobby and leasing office, lounge, theater and billiards room, a shared kitchen, an indoor sport simulator and retail spaces.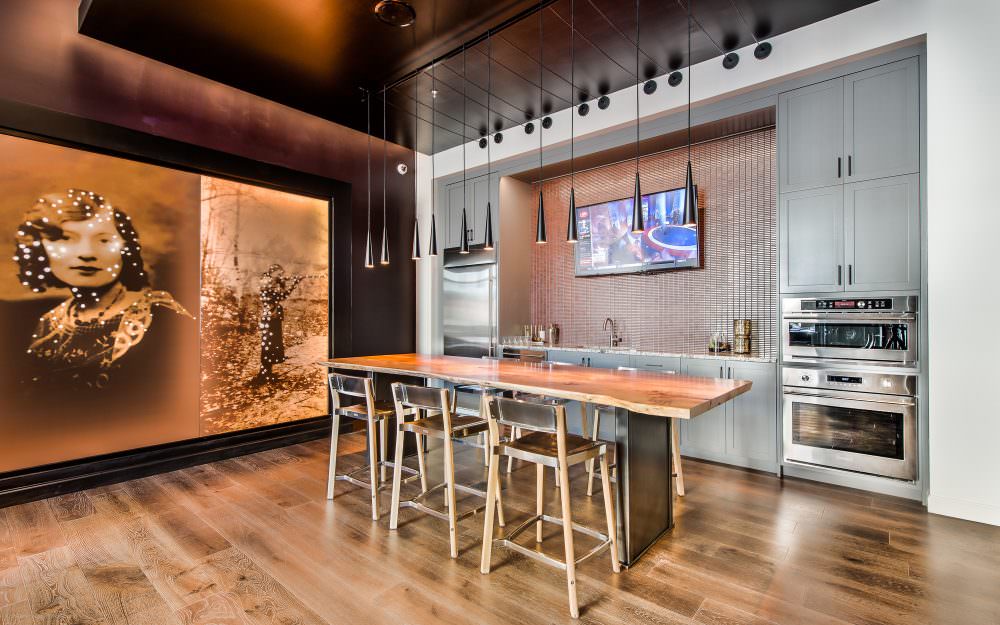 Timeless materials
Materials throughout the common areas include raw wood, blackened steel, and unique details and fixtures. A large chandelier hangs in the lobby as a central focal point.
Distinctive artwork and lighting
At the feature stair, a backlit art screen provides visual interest and separates public from private. In the shared kitchen, a similar technique is used to create a focal sepia-tone art wall with stunning vintage pictures. Lighting throughout the common areas is used to accent special design features while also providing a subtle path through the space.
Gunbarrel Center

in the News
"The front desk is extremely helpful and made my cross-country move effortless! The complex is clean and well-maintained. The amenities here are some of the best in Boulder!"
Ashley H., Resident Review
"The location is very convenient [...] The interior is new and comfortable. We have a high-ceiling unit with lots of windows and sunlight.The amenities are also great. We have free coffee, sparkling water, and snooker. The community room is a super nice place to meet with people and work."
Kangning H., Resident Review