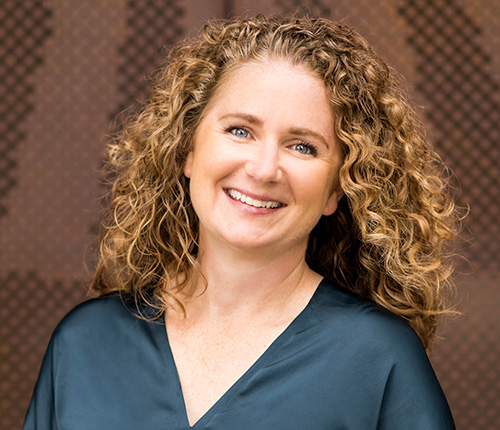 By Amanda Keating
Senior Principal Amanda Keating bridges the gap between aesthetic judgment and technical understanding. At Weber Thompson, she manages the design, documentation and construction administration of large-scale, mixed use projects with the firm's mid-rise and high-rise groups. Amanda is renowned for her thoughtful, even-keeled approach and calm management style.
News
Thoughts
The content for this article was originally featured in the Daily Journal of Commerce on November 18, 2021.
When it opens in the late summer of 2022, The Accolade, at 4126 12th Ave. N.E., will join a small but growing number of high-rise student housing projects in the University District.
The Accolade is 21 stories and towers 240 feet above the U District. Inside the art deco inspired black, white and gold facade are 226 units and 597 beds — with floor plans ranging from one to four bedrooms. Greystar is the owner and developer and Weber Thompson the architect, landscape architect and interior designer. Exxel Pacific is the general contractor.
"Designing a high-rise project for students has been a real treat," Amanda Keating of Weber Thompson, principal in charge for The Accolade, shared.
The student renter base meant that design priorities for the project differed somewhat from Weber Thompson's other luxury high-rise buildings in Seattle. One area in which this plays out is space dedicated to amenities, which, at The Accolade, is larger than typical. Whereas in a more standard luxury apartment there is more focus on amenities in the units, for student housing a big driver is to create community outside the dorm room and to provide ample spaces and opportunities for social engagement and interaction. This means more focus on shared amenities.