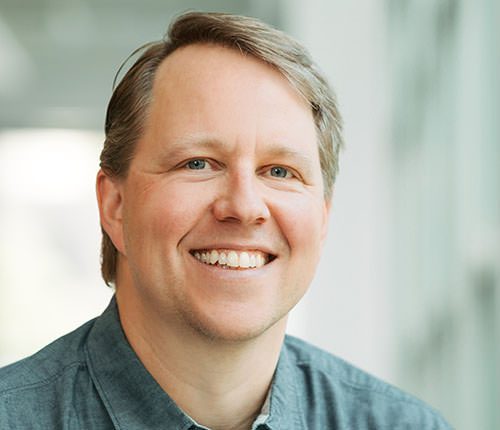 By Aaron Swain
Senior Associate, Aaron Swain was project manager during design of Solis, Weber Thompson's Certified Passive House project in Seattle's Capitol Hill neighborhood. He is currently the Senior Project Architect on 616 Battery, a 45-story high rise in the Denny Triangle neighborhood.
News
Thoughts
If you've been down Pike or Pine Street lately, you've likely noticed all the new construction happening along this corridor. You may also be familiar with the projects, or perhaps at least the history. This area used to be a series of auto showrooms and dealerships – now known as 'Auto Row.'
At Weber Thompson's Pike Motorworks project (714 E. Pike Street), there is a little magic happening that you can't see from the street. With relatively little street frontage, the project is very inward focused, with outdoor entries off the four surrounding streets designed to draw people into the courtyard at the heart of the project. It is within this courtyard where the magic is happening!
Last week, artist DeWitt Godfrey was in town installing his piece "Capital" which will have a front-and-center location in the courtyard, and can be glimpsed through both the Harvard and Boylston Street entries. Constructed of 18-gauge Cor-Ten steel, the sculpture is a stack of warped and weathered cylinders of different sizes, complimenting the refined industrial aesthetic suggested by the materiality and detailing of the project as a whole.
I will not attempt to infer the artist's intent, but rather what I observe as subtle brilliance. The piece is simultaneously solid and transparent dependent on your viewpoint; static and kinetic, the forced bends and offset seating of the cylinders creating tension amid the fixed stack; delicate and durable, the thin profile of the Cor-Ten contrasting the weathered patina and strong characteristics we associate with steel. It echoes the goals of the project as a whole and how we anticipate Pike Motorworks contributing to the neighborhood.
It was a pleasure to work with DeWitt and an art piece of this scale; with this element installed, we can all begin to see the courtyard catching up with the rest of the building as it nears completion.
It is also thanks to the vision of the project team – including The Wolff Company and Kris Snider at Hewitt (who sought out the artist early on) – that this piece came to be. Like they say, it takes a village.
Read more about art and architecture and the interaction of the two in Carrie A. Smith's recent article in the Seattle DJC.