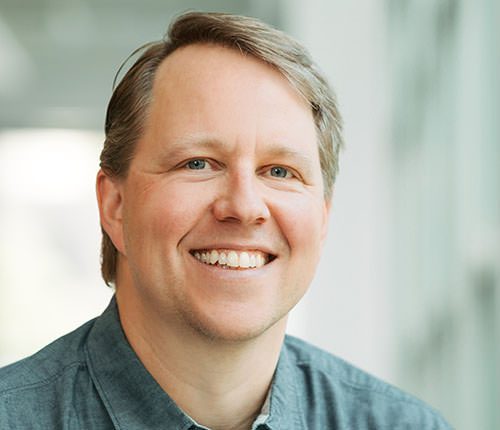 By Aaron Swain
Senior Associate, Aaron Swain was project manager during design of Solis, Weber Thompson's Certified Passive House project in Seattle's Capitol Hill neighborhood. He is currently the Senior Project Architect on 616 Battery, a 45-story high rise in the Denny Triangle neighborhood.
News
Thoughts
With attention to the festivities of Bike-to-Work Day last Friday, a small group of us took to the streets by bike to familiarize ourselves with a number of Weber Thompson projects (some currently under construction), and see for ourselves how bike-friendly Seattle actually is! All-in-all we took a look at about 15 projects, from holes in the ground and nearly completed, to projects that have been standing for 10 – 20 years. It was a great day to get out on a bicycle, and see so many projects that have inspired trends in development, and will continue to do so in the future.
We started downtown with the deep holes that are Helios and Potala Tower, also stopping to see Cristalla, Viktoria and Fifteen Twenty-One Second Avenue. We discussed how they respond to their context and contribute (both 3- and 4-dimensionally) to Seattle streets, skyline (the tree at Viktoria seems to be doing well!) and neighborhood development.
Continuing down 2nd (we had to test out the 2nd Avenue Protected Bike Lane) we headed to The Post to discuss the killer, 2nd-level retail space with "at-level" connection to the Coleman Dock ferry terminal pedestrian bridge, and its 4.5 million walk-on passengers a year. Local donut shop Top Pot saw the opportunity, bucking the national trend of street façade and dependence on auto-traffic (if only we had time to stop and nosh!)
Earning our worth with a ride up Yesler to First Hill and the topped-out Raven Terrace at Yesler Terrace, we got to see the neighborhood and its amazing views of the city, before the boom that Vulcan promises to deliver with their recent investment in the neighborhood.  With Seattle Housing Authority's involvement and their championing for Seattle's low-income residents, this neighborhood may be the most interesting place to keep an eye on as Seattle continues to break ground in responsible city planning.
Once we caught our breath, we headed north past the Art Deco majesty of Harborview Hospital, the Frye Art Museum and O-Dea High School, into the somewhat sleepy residential community of First Hill to check out LUMA on Seneca Street. LUMA – one of the first condominium projects to break ground since the economic downturn of late 2007/2008 – is surrounded by 3-, and 4-story buildings. It's understandable that the streetscape of this 240′-tall tower was reviewed very critically by neighbors and design review groups prior to permitting. Kudos to our architecture, interiors, and landscape architecture teams for finding a solution the community is pleased with – we can't wait to see LUMA when its completed in 2016!
Next, we headed to Pike/Pine for a look at Pike Motorworks and its jigsaw puzzle footprint, before a detour to 1700 Bellevue, vintage Weber Thompson, from back when the firm was 4 people and just starting to make waves in residential multifamily design in Seattle.
It's awesome to see how Weber Thompson's work has and continues to contribute to the current definition of the built environment in ever-changing Seattle. Stay tuned for more project info – a self-guided walking tour might be in the works.