By Brian Steinburg
Since 2000, Brian has been involved in the design, documentation and management of urban high-rise and mid-rise projects at Weber Thompson. As a Principal, Brian manages large, complex, multi-year projects from pre-design to construction administration; he is a leader in the Quality Management Task Force, and runs the firm's internal Project Manager Forum.
Thoughts
News
"Missing middle" is a term that typically describes housing choices that have disappeared largely due to post WWII zoning regulations, making new construction of these archetypes impossible. This spectrum of housing traditionally filled the gap between high density housing and single-family neighborhoods with townhomes, duplexes-quadplexes, courtyard housing, and smaller apartment buildings. They offered more affordable housing choices for those who could neither afford pricey city center towers, nor suburban single-family enclaves. Over time these options have slowly disappeared as new development has taken their place, replacing lower rent options with higher market-rate ones.
This shift has displaced young professionals with moderate incomes, making it harder to live where they work. However, a new South Lake Union high rise attempts to provide "missing middle" housing diversity in high-rise construction.
At first glance, Waverly looks like a typical luxury market-rate high-rise apartment project, but dive deeper and you will find a project that is directly targeting the missing middle housing void. The Waverly team identified a niche market underrepresented in Seattle – young professionals who value design quality and urban lifestyle, and would sacrifice space to keep the price point minimal.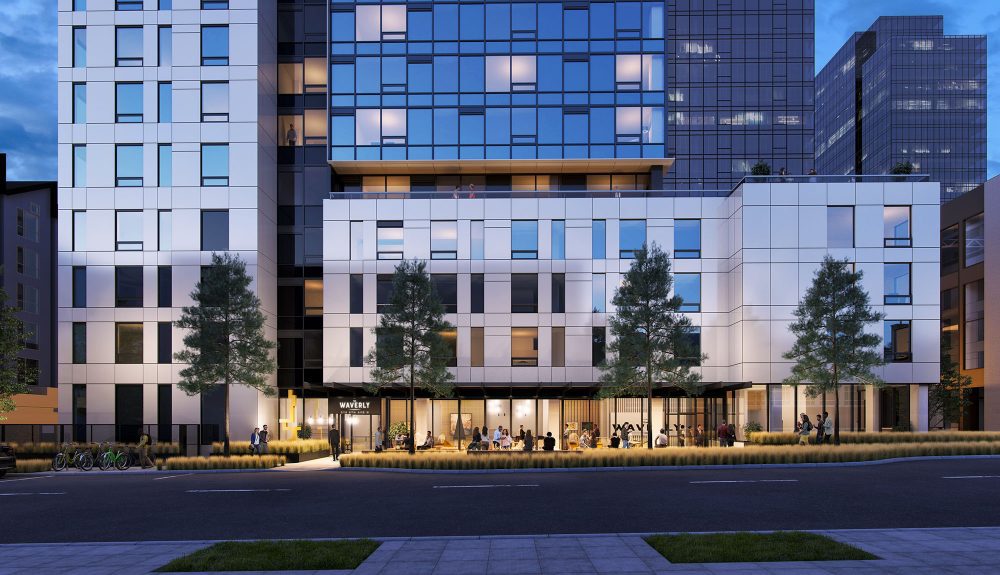 Waverly emphasizes micro-units – including 33 Small Efficiency Dwelling Units (SEDU's) – and smaller standard apartment sizes, in lieu of more overall yield. For comparison, Waverly has two additional apartments on average per floor than a similarly zoned market-rate project with standard size apartments. The smaller apartments provide more affordable rents, but the increased number of apartments overall maximize the project yield.
To further balance design with first cost, kitchens tend to be galley style or "L" shaped, with few peninsulas or islands, saving floor area for other uses. Apartments utilize European style kitchens with smaller appliances which allow for efficient utilization of space.
Although there is a healthy mix, bathrooms in many of Waverly's residences trade tubs for showers, and only the few two-bedroom apartments have more than three fixtures in a bathroom. These choices reduce the square footage of each apartment, keeping the rent lower, but also allows for additional yield overall in the building.
Like historic "missing middle" housing, Waverly provides a more affordable housing option in an urban neighborhood.
Project overview:
Client: BIT GRP Unity, LLP
Program: Market Rate w/ efficiency units
Height: 28 Stories – 280'
Site: 28,906 SF (.66 acres)
Units: 374
Residents: 515
Resident density p/acre: 780
Previously – High rise: Not just for luxury living anymore
Previously – The Accolade: High-rise housing for the student experience
Next on – Madison & Boylston: The high importance of affordability