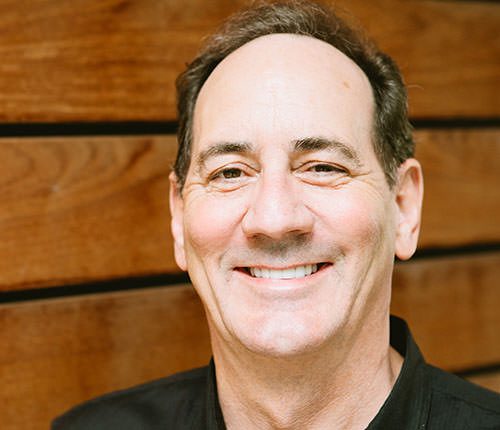 By Blaine Weber
Blaine Weber passed away in March 2023. He retired from Weber Thompson in March 2022, after dedicating 35 years to mentoring a generation of designers. Blaine will be remembered as a leader, designer, mentor, and friend who inspired everyone to speak up and believed that everyone had something valuable to contribute to the firm. His legacy will continue to resonate with the entire professional community and everyone at Weber Thompson.
Blaine is a passionate evangelist for urban living and the design and development of high-rise residential and mixed-use towers. He is a published author of numerous local and national articles on the subject. Blaine's passion for re-invention is nourished by incessant participation in many forums for innovation and ideas. In 2006, Seattle Magazine selected Mr. Weber as: "One of 18 City Shapers, key players that are creating a new Emerald City".
Thoughts
News
This article was originally published in the Daily Journal of Commerce on March 27, 2014.
The pace of evolution in SLU is so rapid that some worry whether the city will be able to keep up with infrastructure and housing demands.
Seattle enjoys one of the more robust economies in the nation, with job growth and in-migration as the main drivers. In downtown Seattle, development momentum has shifted north, toward the Denny Triangle and South Lake Union. This is where Amazon and many other Fortune 500 companies are fueling jobs at a record pace.
It is clear that people want to be here; what does the future hold for South Lake Union, and will housing supply keep up with demand?
In an area that has been described as one of the most ambitious redevelopment districts in the nation, the pace of transformation in South Lake Union is truly mind-boggling. Cranes fill the sky above, and construction workers mingle with the life scientists, technology workers and biomedical researchers that live, work and play here. It seems that new residential and commercial office projects are announced every week, helping to advance the evolution of this very walkable community.
How did South Lake Union evolve so quickly (almost overnight it seems) from a relatively sleepy area of light-industry and maritime commerce into what is becoming a world-class urban village? The pace of evolution in SLU is so rapid that some worry whether the city will be able to keep up with infrastructure and housing demands. But before we consider that prospect, a quick review of the history of South Lake Union may help to elucidate the underpinnings of this growth.
The evolution of a dream
At a Fourth of July picnic in 1854, early Seattle settler Thomas Mercer stood on the banks of a pristine lake that he coined "Lake Union" and predicted that a great canal would one day "unite this pristine body of water with Lake Washington to the east and with Puget Sound to the west." It was not until 1934 that the U.S. Army Corps of Engineers made good on Mercer's vision by dredging the Fremont Canal and Montlake Cut; building the ship canal and five connecting drawbridges. Mercer's visionary prediction clearly laid the ground for other Seattle dreamers to follow.
Completion of the ship canal project in 1934 advanced Lake Union's ability to support commerce, and the area filled with light-industry on shore and on land. Machine shops and dry docks, mills, factories, laundries and stores of all types dotted the landscape. Even auto dealers proliferated, and Henry Ford built an assembly plant for Model T's at what is now Shurgard Storage.
Early 20th century visionaries
Early 20th century Seattle city planning was guided by some very big thinkers, each with a unique vision for Lake Union and its southern shore. R.H. Thomson was the driving force behind the Denny Regrade — a massive civil engineering project that literally leveled small mountains in the interest of encouraging development toward Lake Union.
The Olmsted Brothers were hired in 1903 by the city to plan its park system. While they regarded Lake Union as an industrial district, they proposed a park on the lake's south shore. It took over a century, but the Seattle Parks Department was finally able to fulfill this vision recently by constructing a stunning waterfront park at this location.
The Seattle Commons
Fast forward to 1991, and we learn of a Seattle Times columnist by the name of John Hinterberger, who had another "Mercer-like" vision of South Lake Union's future. This one however was not about a canal that would provide a "union" — it was described as "a park with great boulevards, whispering firs and salmon runs."
Hinterberger's brainstorm was the catalyst for what became known as the Seattle Commons project. Backed by Paul Allen and his generous $30 million contribution and the purchase of more than a dozen acres in trust for the park, supporters of Seattle Commons envisioned a lush 60-acre civic green that would be shared by Paris-style promenades, offices, housing, sidewalk cafes and other creature comforts.
Sadly, Seattle voters twice rejected Commons levies in 1995 and 1996. Fortunately for those of us that are stakeholders in this community, some of the better ideas behind the initiative managed to survive. For example: we now have a successful streetcar system; we have a new Lake Union Waterfront Park where the Museum of History and Industry has taken up residence; and we have the bones of a growing urban village that will rival the best in the nation.
While Amazon rightfully gets most of the credit for fueling the local development engine, it is very unlikely that the critical mass and momentum needed to attract other development would ever have occurred without Paul Allen's bold initiatives.
Even though the commons project failed, Allen was confident that the South Lake Union vision could be realized one way or another, and Vulcan proceeded to expand on the company's SLU holdings, while fostering the development of a biotech research campus, technology offices and residential community. The many commercial and residential projects that the company has developed have been a real catalyst, attracting other developers to join the party.
The Amazon factor
Amazon CEO Jeff Bezos deserves a place alongside other notable Seattle visionaries for his courage and bold decision to plant Amazon's massive campus headquarters in the heart of Seattle's urban center.
In so doing, Amazon rejected a mundane campus in favor of an urbane campus. Immersion into the 24-7 urban vibe has become ingrained in the Amazon culture. For example, Amazon employees who live close to and walk to work are rewarded with a bonus, and the company encourages employees to eat lunch "out" in order to support the local economy. How refreshing is that?
The company that is known for being able to sell "anything to anyone, anywhere and anytime in the world" continues to expand its business model to include an endless platform of products and services. To accommodate the company's growth, the new South Campus (under construction) is described as the largest project ever proposed in the city of Seattle, with four towers and more than 3 million square feet of area under construction or on the boards.
Between the existing north, and the new south campuses, the company will be able to accommodate 30,000 employees, with plans to continue this trajectory of expansion. The New York Times recently described Amazon's growth as "absolutely mind-boggling real estate figures."
It would be difficult to overstate the contribution that Amazon has made to recent growth and development activity in and around South Lake Union. What many do not understand, however, is that Amazon is a veritable incubator in itself, nurturing many other startups that also contribute to job creation. Given recent efforts to expand its international presence, it would appear that there is no limit to Amazon's future growth.
South Lake Union's future
Predicting the future of SLU is anyone's guess, but one thing is certain: In order to sustain and support the amazing growth that is in play, housing supply must be accelerated to accommodate those technology and life science workers. While the residential project pipeline is now in full swing, there has been a lot of territory to make up given the lack of projects that were built during the Great Recession.
While many downtown Seattle projects are on the boards or under construction, these projects take a very long time to bring to market. Those few that have been completed recently have met with great success by exceeding pro-forma rents and absorption, thanks to current demand that handily exceeds supply. Of course, at some point the pendulum will swing, but local market prognosticators like Brian O'Connor are suggesting that we are several years off from seeing even 5 percent vacancies, which is considered by many to be equilibrium or stabilization.
This current multifamily housing cycle has some serious legs, and it will be interesting to see where things go now that the condo market is starting to re-awaken.