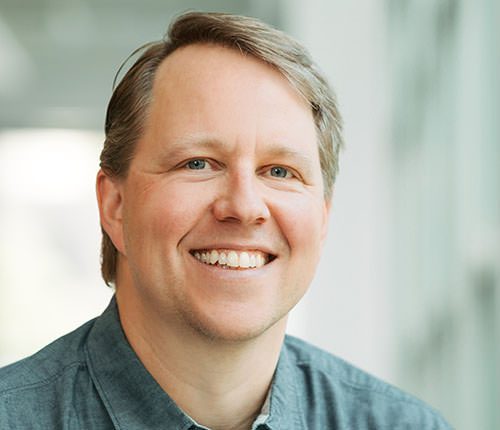 By Aaron Swain
Senior Associate, Aaron Swain was project manager during design of Solis, Weber Thompson's Certified Passive House project in Seattle's Capitol Hill neighborhood. He is currently the Senior Project Architect on 616 Battery, a 45-story high rise in the Denny Triangle neighborhood.
Thoughts
News
For those of you that are like me – previously a regular bicycle commuter, now mostly working from home – perhaps one of the biggest impacts the pandemic has had this past year has been the removal of a critical aspect to our previous work-life balance: the two-wheeled commute. For me, not commuting has meant both a loss of exercise and a loss of the transitions at the start and end of the workday, further blurring the boundaries of work and home.
When May rolled around this year bringing the Seattle spring sun out in all its glory, and vaccination efforts had really made strides in putting COVID behind us, I was excited to get back on my bike and return to the office. If things were going to "return to normal", this was something that needed to come back into my life.
This is now the 6th or 7th year I've participated in May Bike Month at Weber Thompson, and never has it been more important to re-establishing the culture of WT. The healthy rivalry of two teams competing with each other for bragging rights and prizes as the most consistent rider, or the most travelled rider, or the team with the greatest spirit – these have always brought some comradery to what is otherwise a very individual act: commuting by bike to work.
This year, Bike Month was also the first major non-virtual event that WT had held for staff since the pandemic first hit last March. Because of this, the isolation and social distancing, we introduced a bit more fun with Bike Month, creating a bike BINGO board to help encourage pandemic-healing activities, from fitness goals to socially reconnecting tasks. We even stretched it beyond riding to include other aspects of biking like maintenance, repair, and bike shop support.
Despite all my rediscovered biking enthusiasm, I had become terribly out of shape. But, just like when I first decided that the bike was preferable to the bus commute years ago, I persevered. When the city closed last March, WT's office was located at The Terry Thomas – an award-winning commercial office WT designed in SLU amid the corporate density and tech bustle of Amazon, Facebook and Google, with Apple slated to move in this past summer. When riding to the office this year, though, it was to our new headquarters at Watershed in Fremont – a deep green boutique office building our firm designed just across Troll Avenue from Tableau's offices at Data 1. Watershed was designed for this commute, with an enormous bike room and luxurious locker rooms that include showers and all the accoutrements of a standard gym. (It was also 2-miles closer, shortening the length of my commute!)
Weber Thompson's Watershed office had also been designed during the pandemic, and therefore a pandemic return-to-work was thoughtfully incorporated into the office concept. The ample daylight, attention to acoustics, and the adjustable workstations meant the new WT office was better equipped to facilitate how we work than, say, the often-distracting home office currently set up in a corner of my basement. I enjoy aspects of working from home – wearing sweat pants all day, even shifting my "office" (i.e. laptop) out to the deck, weather permitting – but Watershed also includes some of these aspects of home: a great kitchen space (the kind you wish you had at your home), numerous seating options to switch up the work day; even a "creator" space, for when you need to get your hands dirty and step away from the computer work ubiquitous to architecture.
Walking into our brand-new office, I was not prepared for what I had virtually forgotten about while working at home: the joy of seeing my co-workers in-person again, excited as me to be back in an office environment, interacting face-to-face. It is hard to put words to the emotions. It was more than just the joy of gabbing casually with a friend you haven't seen in a while, or a quick chat with a workmate to resolve an issue much less challenging without the portal of a monitor and shared screen. We once again could have a shared experience.
On Bike-to-Work Day (May 21st), some of WT got to have the shared experience of our commute, mixed with new routes to our new office! We had approximately two dozen people in the office that day – with a staff of approximately 70 employees, and seldom more than 3 or 4 in the office during the pandemic as permitted, this was an amazing collection of staff in the same place at the same time!
In prior years, Weber Thompson has promoted Bike Month as a kick-off to celebrate physical activity and incorporate it into any and all aspects of our lives; one year we even had a team of walkers participate, to reinforce the many values of getting out of our busses and cars. This year, the challenge is less about the added benefits of exercise, and more about experiencing the city fully again – including our offices that we've been away from for far too long.