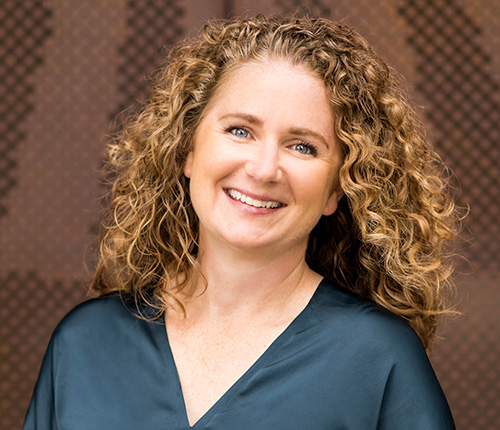 By Amanda Keating
Senior Principal Amanda Keating bridges the gap between aesthetic judgment and technical understanding. At Weber Thompson, she manages the design, documentation and construction administration of large-scale, mixed use projects with the firm's mid-rise and high-rise groups. Amanda is renowned for her thoughtful, even-keeled approach and calm management style.
Thoughts
News
The content for this article was originally featured in the Daily Journal of Commerce Higher Education issue on April 15, 2021.
Thousands of student-focused beds are coming online in the next few years in Seattle's U District. With the recent upzone, many of these beds will be in new high-rise towers, a burgeoning product for this neighborhood. The big question here is, will there be enough demand?
My answer is yes.
With the Link light rail station opening on the corner of 43rd and Brooklyn this fall, having a new fast and reliable option for public transportation will keep students and graduates in the U District longer, and attract those who can't afford to be closer to the downtown core, but don't want to be in the suburbs.
Critical to this postulation is the fact that this neighborhood was "upzoned" a few years ago, allowing, and incentivizing much taller buildings to be built. Depending on the location, the zoning now allows for either a 240-foot or 320-foot-tall tower, rather than the previous height allowances of 65 feet or 85 feet.
The opportunity to live in a residential tower outside of downtown or South Lake Union, and within very close proximity to the Link, is a strong draw to both students and non-students. Even through the murky lens of the COVID-era, it's crystal clear why anyone, not just a student, would want to live in this vibrant neighborhood, especially with Link light rail as your transportation foundation. Soon, in just a couple of years, the East Link will be open, connecting to Eastside tech job hubs in minutes.
With the opening of the new Link station, the U District will be one of the most well-connected neighborhoods in Seattle. It's already situated on the 19-mile Burke-Gilman Trail, which runs from Golden Gardens to Woodinville and all neighborhoods in between.
A new student-focused project opening fall 2021, Trailside, is located directly adjacent to the Burke-Gilman Trail and takes advantage of this amenity by providing public pedestrian and bike access to the trail itself. Generous open space adjacent to the access path defines the southwest corner of this site, a strong example of improving and building upon the existing fabric of the U District.
Easy access to the neighborhood isn't its only attribute. With increased density and a changing demographic, there will be more demand and support for neighborhood lifestyle amenities including pedestrian-level open areas, restaurants, retail and entertainment. The challenge will be preserving the long-established diversity of this historic neighborhood.
Growth and development must work in concert to preserve the U District's eclectic, funky charm. Its "village within a city" vibe is what drew people here in the first place. If viewed as an opportunity to support and strengthen existing fabric, rather than price-out or otherwise remove it, the neighborhood will thrive. If this is not carefully considered, however, the danger of becoming a sterile, homogeneous neighborhood is a real threat.
One way to have positive impact on the neighborhood streets themselves is to provide either publicly accessible open space onsite or large front porches where people will have a presence on the street, providing the proverbial "eyes on the street" for both safety and vibrancy.
An example of reinforcing the fabric of an existing residential street is the 21-story Lakeview Residences, currently under construction. This project has a porch adjacent to the front entry, providing an opportunity for residents to hang out on a perched and weather-protected spot along the street edge.
There will always be a place for fully amenitized student-focused housing developments within Seattle's U District. This is especially true when appealing to parents of said students, who are prioritizing studying and safety for their child. That said, I expect to see more developments that are student-friendly as opposed to student-focused; this shift could broaden the appeal to transitional recent grads, those who want to live in the neighborhood but aren't students or have yet to begin their higher education pursuit, and students from nearby colleges.
Thanks to the new Link light rail station and easy access to the Burke-Gilman Trail, the U District will be a less isolated "student only" district. It has the potential to ease the transition for a full-time student to one with a job. As I see it, the U District is still growing up (literally) just like the many young people who pass through the neighborhood on their way to adulthood.