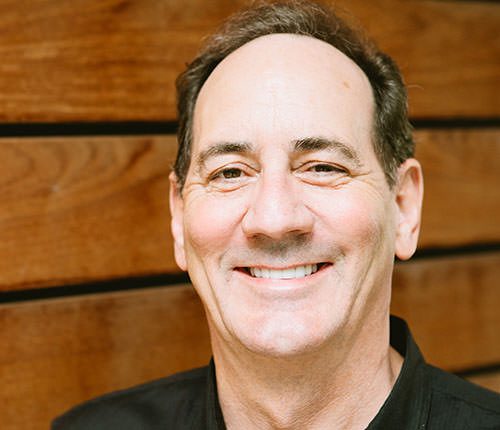 By Blaine Weber
Blaine Weber passed away in March 2023. He retired from Weber Thompson in March 2022, after dedicating 35 years to mentoring a generation of designers. Blaine will be remembered as a leader, designer, mentor, and friend who inspired everyone to speak up and believed that everyone had something valuable to contribute to the firm. His legacy will continue to resonate with the entire professional community and everyone at Weber Thompson.
Blaine is a passionate evangelist for urban living and the design and development of high-rise residential and mixed-use towers. He is a published author of numerous local and national articles on the subject. Blaine's passion for re-invention is nourished by incessant participation in many forums for innovation and ideas. In 2006, Seattle Magazine selected Mr. Weber as: "One of 18 City Shapers, key players that are creating a new Emerald City".
Thoughts
News
The content of this article was originally published in the Daily Journal of Commerce on November 10, 2005.
New zoning is expected to pass next year that will allow skinny residential buildings up to 400 feet tall downtown.
Seattle is about to witness a new generation of tall and slender residential towers thanks to a revolutionary zoning code, revived appreciation for density in our urban center and an influx of buyers eager to embrace in-city living.
Density is a big deal
The city of Vancouver, B.C., gets it. Thankfully, Mayor Greg Nickels, the Seattle City Council and the Director of the Department of Planning and Development also appear to get it: The importance of zoning that encourages higher density and more open space in our urban center.
A revolutionary Seattle zoning code amendment, expected to pass early next year, will encourage taller, more slender, and more environmentally friendly high-rise residential structures. More importantly, this new code is expected to bring more density to downtown Seattle.
Why is density such a big deal?
The lifeblood of a city is the pedestrians who enjoy its public spaces. Density is a powerful tool that brings more pedestrians to the city streets. Pedestrians feed businesses, restaurants, art galleries, cultural and entertainment venues, and even the city's tax base.
Simply put, pedestrians activate the public realm, bringing vitality and reducing crime.
In the bigger picture, bringing more residents downtown where infrastructure is already mature helps reduce unbridled growth outside the urban center. Meeting the goals of the Growth Management Act and curbing the environmental degradation caused by urban sprawl won't happen without it.
Why tall and slender?
The current zoning code essentially mandates shorter, wider and bulkier buildings than those found in Vancouver, B.C., for example. Taller, slender towers with condensed floor plates are visually lighter and more elegant. These slender towers cast less shadow, allow more air and light back down to the pedestrian zone, and create a more graceful city skyline.
Zoning code revolution
The code amendment under review by the Seattle City Council is not expected to pass until the first quarter of 2006, but here are some of the key issues under consideration for the downtown mixed commercial (DMC) zone where most of these towers will proliferate:
Building height increased
Current allowed height in most of the DMC zones is 240 feet. The new code will allow a new height of 400 feet, but with a price. In order to achieve the additional height, these new taller towers must have smaller, condensed floor plates, restricted by size (square footage of the plate), façade length and setback.
Floor plates downsized
Under current zoning, floor plates are not restricted in size. It is theoretically possible for a developer to bundle an entire block's worth of lots into a mega-site and develop a project with unrestricted floor plates. Recently completed projects such as the Cristalla condominiums have floor plates in the range of 15,000 square feet, while the new zoning code restricts floor plates to an average of 10,700 square feet and a maximum of 11,600 square feet.
Facade length restricted?
Current DMC zoning does not restrict the length of façades on structures with floor plates under 15,000 square feet. The new code suggests restricting façade lengths to 80 percent of lot widths across the board — although the council is encouraged to replace the percentage limitations with a maximum width of 120 feet. (This is the minimum width that allows for practical sized residential units surrounding the large structural shear core required in taller structures.) This will also encourage four-sided structures that minimize the likelihood of blank side walls.
Setbacks unrestricted
There are no actual setbacks in the existing or proposed zoning code; however, the International Building Code does restrict the location of unprotected openings, establishing setbacks based on construction type and percentage of vision glass versus rated walls. These setbacks can vary with air rights agreements between adjacent property owners, but will provide desired transparency on all sides of new residential towers.
Tower spacing restricted
The new code will mandate spacing between towers above an elevation of 125 feet. Seattle has never restricted the location of a building on private property based on the adjacency of other structures; however, there is legal precedence in other cities for this restriction. This policy will help to ensure openness, light and air to the street.
Transparency unrestricted?
This item is controversial and may be eliminated. The draft amendment requires towers to provide a minimum of 75 percent transparency (as opposed to solid or opaque walls) in an effort to minimize the unfriendly blank side walls often adorning new towers. The idea is to ensure eye-appealing facades on all four sides of a building. This transparency requirement matches IBC requirements based on the same 75 percent allowance for unprotected openings with a setback of 15 to 20 feet. While this would preclude blank facades, it would also preclude projects on smaller sites that choose to provide 25 percent or 40 percent openings. Better design and more development opportunities will occur if this restriction is encouraged but not prescribed.
Sustainability
The new code requires that projects must achieve basic LEED certification in order to secure additional height. This requirement is a bold move on the part of the mayor and City Council. Many visionary developers like William Justen, Tom Parsons and Greg Smith are embracing this move with enthusiasm. There will be a demonstrable payback to our environment in the long term, and many condominium buyers are demanding — and are willing to pay extra for — sustainable design, affording some payback in the short term as well.
Affordable housing
An affordable housing requirement will likely be part of the new code — achieved either by providing affordable units in a given project, or by making a payment-in-lieu toward the city's low-income housing fund. This is an example of the tricky balance between encouraging new housing development downtown and adding to the cost of doing so.
Recreation space
The current code requires that area equivalent to 5 percent of a building's residential area be allocated as recreation space for residents. Half may be provided internally; the other half must be provided as outdoor recreation space on rooftop gardens. Achieving this amount of rooftop area is a challenge in a 240-foot-tall tower and finding the additional area in larger towers is almost impossible. This is because taller buildings require more mechanical rooftop area; and, when compounded by smaller floor plates, the problem is magnified. The new code amendment will likely adjust this percentage to a figure that is proportional to a taller tower. It appears the new code will also allow for payment-in-lieu, such that equivalent recreation space can be transferred to nearby parks and open space. This has the added benefit of creating public open space that can be enjoyed by all — as opposed to only by the residents of a given tower.