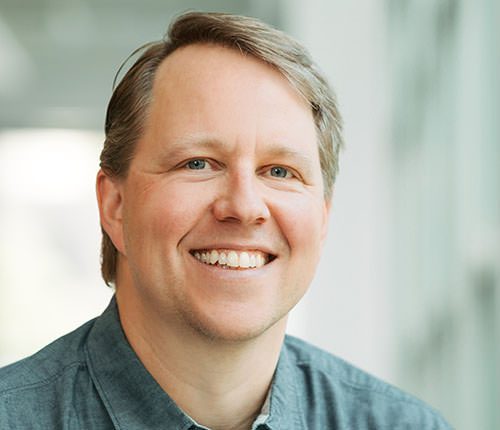 By Aaron Swain
Senior Associate, Aaron Swain was project manager during design of Solis, Weber Thompson's Certified Passive House project in Seattle's Capitol Hill neighborhood. He is currently the Senior Project Architect on 616 Battery, a 45-story high rise in the Denny Triangle neighborhood.
Thoughts
News
"You can't manage what you don't measure."
– Peter Drucker
This quote embodies the inspiration behind AIA 2030 Commitment reporting, that Weber Thompson recently completed for the 10th year in a row! In 2010, Weber Thompson signed the Commitment and started tracking our entire portfolio's energy performance data, joining other firms to collectively chart a path toward climate neutrality. To better relay the value of this, I need to back up a bit.
The built environment is responsible for approximately 40% of global carbon emissions. The 2030 Challenge was established in 2006 to encourage architects to accept the climate change science and seek a path forward to carbon neutrality across the industry. The first step toward achieving this goal was to measure current performance; then we could begin assessing and implementing adjustments with the potential to change the industry.
Tracking our successes
Annually, we track the Predicted Energy Use Intensity (pEUI) on every WT full-building design project – (interiors-only projects track Predicted Lighting Power Density, or pLPD). The pEUI is a unit of kBtu/square foot/year, established to quantify expected operational energy of buildings while still in design.  The beauty of this metric is that it not only aligns with other common measurements used by the AEC community, it also boils down a building's energy performance to one number that can be compared across buildings, project types, location and numerous other criteria to better understand energy performance.
At Weber Thompson, we track pEUI via several methods:
Professional consultants perform energy analyses, often for code compliance or sustainable certifications like LEED and Passive House. With specialized professionals engaged, we get the most accurate calculation, and an integrated design process that includes advice on simple, sometimes cost-neutral improvements that can reduce consumption.
We conduct "shoebox" energy modeling in-house. When we do not have a specialized professional engaged, we incorporate user-friendly software into our annual tracking and update for that project annually. (One long term goal for Weber Thompson has been to first use in-house energy modeling for portfolio tracking, then leverage the same tools for iterative energy studies that can influence our early designs.)
We employ an estimated energy use based on Washington State Energy code improvements from national baselines for each project type. This weighted calculation, with guidance from the AIA, uses the square footages of each use to approximate the code maximum EUI allowed in Washington (where most of our projects are located).
Although not always perfect, the engagement of the architecture community in this annual reporting process has seen both the accuracy of energy models and their incorporation into the design process increase at an amazing rate, furthering our ability to tune and optimize the energy performance of our buildings while preserving the design concept.
As we see accuracy of the reported pEUI values improve, so, too, has the number of reporting firms. The AIA 2030 Commitment: By the Numbers Report for 2020 includes data from 378 firms, compared to 56 firms reporting back in 2010 (the first year of reporting). The first year's reporting captured data for 385 million square feet of development; 2020 reporting has captured data for 3.8 billion square feet.  Combine this increased participation with more accurate data, and the will of the architecture community to be part of the solution becomes apparent.
For 2021 – the current report year – the database has added embodied carbon to the data collection of our portfolio. Embodied carbon is the carbon emissions generated by the manufacture of building materials and the energy that goes in to the construction process including material transportation to the site. Of the 40% of global emissions attributed to buildings, approximately 11% (or about one quarter of emissions from buildings & construction) fall in this category, representing the industry's most recent attention of carbon contribution.  In the same way that tracking operational energy performance can lead to more informed strategies to reduce energy, tracking embodied carbon will inform on building technologies such as low-carbon concrete, modular construction, and mass timber. These technologies have the potential to significantly reduce the embodied carbon in our buildings.  With this reporting, we hope to see over time a reduction of embodied carbon equivalent to the reduction of operational carbon in our projects.
Commitment that goes beyond checking a box
Weber Thompson's participation in the Commitment is not just checking the box; we use this analysis of our project portfolio to educate our firm and inform our design process and tools, all toward improving our designs for a climate-friendly future. Year after year, we've seen incremental improvement over a variety of project types. Currently, our commercial office projects are seeing the greatest gains toward carbon-neutral design.
Working in tandem with building codes, zoning incentives, our clients, and integrated design teams, we have had success making incremental improvements, as well as a few special projects that have achieved very high performance. This demonstrates that we can accelerate progress. Roughly every three years we see building codes moving the required energy performance closer to net-zero. Each time we see our industry respond with creative solutions.
Our annual exercise of AIA 2030 Commitment reporting has helped us better understand our successes and future opportunities toward achieving this goal of "getting to zero." So, we celebrate another year, and honor our commitment to contributing data from every project in design, whether high-performing or merely code-compliant. With code-compliant now at an average ~48% improvement over the 2003 baseline established by the 2030 Challenge, we are making progress, and will continue to do so.  It all started with a commitment.