Trailside Student Living, Phase 1
A student-targeted residential community near the University of Washington, Trailside Phase 1 is a coveted new place for the modern student to call home.
Client Name
Phoenix Property Company
Location
Seattle, WA
Services
Completion Date
Q3 2021 projected
project overview
7 Stories
103,427 SF Site
101,235 GSF
305,000 SF residential
2,681 SF Retail
265 Residential units
210 Parking Stalls
Services
Weber Thompson provided architecture and interior design services for the student-targeted Trailside Phase 1 project.
Trailside Phase 1 Architecture
The design of Trailside 1 is all about creating exceptional outdoor spaces that celebrate the project's proximity to the Burke Gilman trail. The design 'frames' or 'bookends' these outdoor spaces with distinctive lantern elements in a sophisticated and modern way.
Connections to the Outdoors
The large site for this student-targeted development presented many opportunities and constraints. While its entire west edge is directly adjacent to the Burke Gilman Trail, it lacks arterial street frontage. The goal was to create two front doors to the project: one along the Trail and one along 24th Street, all while allowing for public access to the Trail and maximizing outdoor space at the ground plane.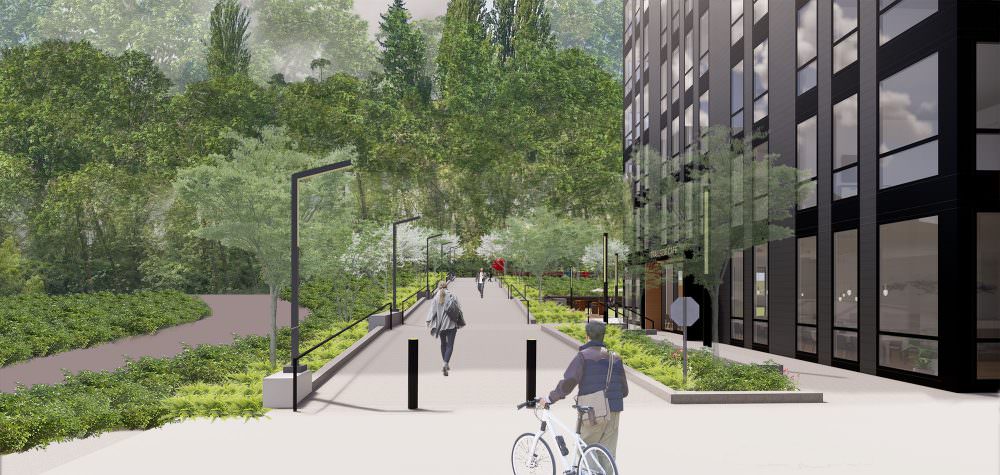 Transparency of Form
One of the primary design challenges was to break the building massing into smaller, distinct buildings to introduce more openness into and through the site. The result is a collection of outdoor spaces framed by smaller buildings that provide students with a variety of experiences while feeling connected to both the Burke Gilman Trail and surrounding neighborhood amenities. The project incorporates stormwater planters throughout the project, and again, the biophilic benefits of incorporating such great outdoor space is a huge benefit to residents.
Trailside Phase 2 Interior Design
Playing off of the building's location in the University District next to the Burke Gilman Trail, three distinct ground level amenity spaces are designed to conceptually transition from a rugged, outdoorsy palette toward a more sleek modern palette representative of urban city life. Student housing does not need to be garish and childlike.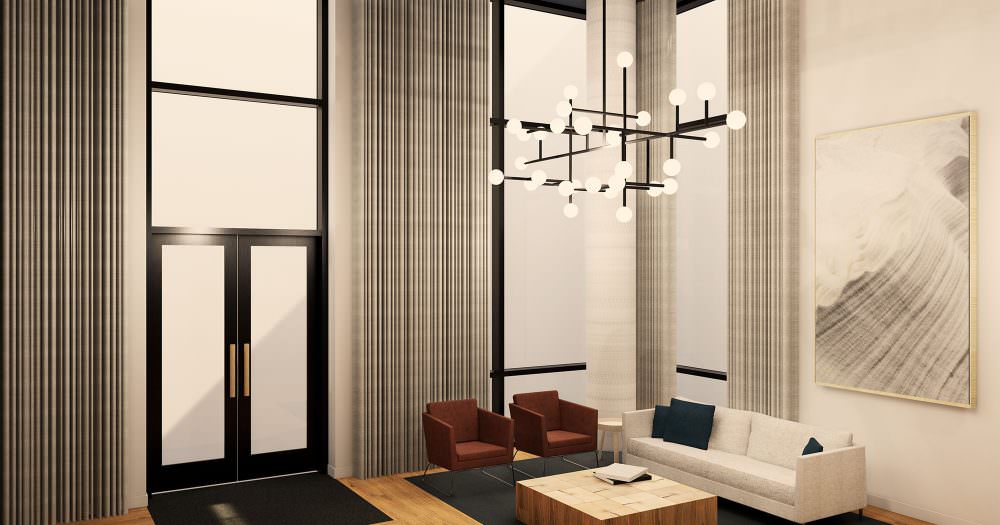 Refined Student Living
A dramatic double-height entry lobby features a modern statement chandelier that reinforces the architectural lantern concept.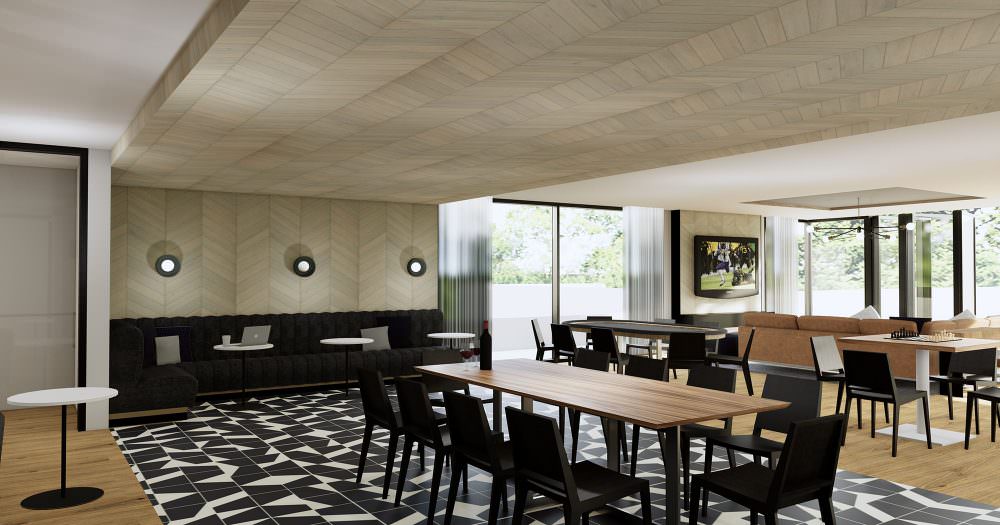 Adaptable Study Spaces
A plethora of common area spaces are designed to be adaptable community and study spaces.  The roof level Club House opens up to an expansive roof deck and features two media spaces, a built in banquette, game tables, and a shared kitchen.
Trailside Phase 1 in the News