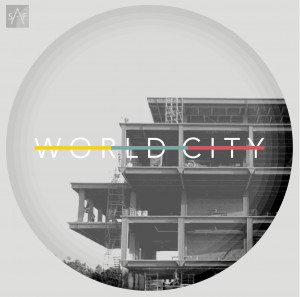 Seattle Architecture Foundation's 16th Annual Exhibit, WORLD CITY explores the global cross pollination of design, international projects, the built environment's role in world-wide environmental stewardship, and design's role in promoting well-being in increasingly dense and diverse urban centers. The exhibit opens on September 19th, and Weber Thompson is honored to once again be a participant in this great exhibit.
Get a sneak peak at the exhibit before it opens to the public by attending the preview reception on September 19th. It's a great chance to mingle with industry leadership and meet the designers and architects behind the models. More information can be found on the Seattle Architecture Foundation website.
Weber Thompson's Entry
Delving deeper into the urban agriculture research from the past several years, our designers are looking to current projects to explore the blurred boundaries between urban and rural, and have been re-envisioning wasted rooftop surfaces and traditional amenity spaces to include greenhouses and green roofs. Consequently, our submission to this year's SAF Model Exhibit is an urban farm project that our Innovation & Research studio has been working on recently. Pike Motorworks is a mixed-use building being developed by The Wolff Company on Capitol Hill, and serves as an ideal platform for this conceptual research.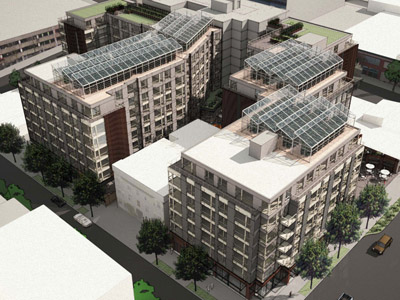 In our exploratory design models, the Pike Motorworks building, which contains retail and residential space, is given an unexpected twist in which the rooftop becomes a hydroponic commercial urban farm installation. Instead of consuming, the building could end up contributing, in the form of fresh produce for the occupants, the neighbors, and the city. As our urban centers grow, so too will our need for access to fresh food, which is why we believe that urban agriculture is a viable solution for creating vibrant, self-sustaining cities that fit within and support their global community.
Stay tuned for more details about the Seattle Architecture Foundation Model Exhibit. It will be a great chance to learn more about this project and others.