With 2023 officially underway, we're excited to introduce WT's newest team members. Join us in welcoming Azita, Jen, Lara, Marina, Sandy, Sarah, and Sean!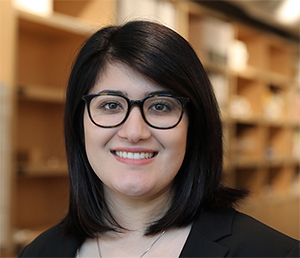 As a student at the University of Washington, Azita spent a summer interning at WT before becoming a full-time team member in 2022. It was perfect timing for her to join the 415 Westlake project, and she's excited to be a part of the design process as it unfolds. Next, she's looking forward to pursuing her license through NCARB and continuing to grow and familiarize herself with different aspects of the field. Outside the office, Azita has many hobbies, from martial arts to drawing, but one of her favorites is model making.
Jen is a creative collaborator who joined the mighty marketing team in 2022. You'll find her writing content, designing graphics, coordinating photo shoots, and sometimes illustrating unique story panels, like Nested: A Home for Chickadee. In her free time, she loves birding (bird-nerd alert), tide-pooling, hiking with her partner, and playing in the studio with wood, metal, or clay.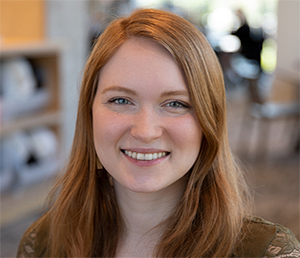 For her entire life, Lara has felt a connection to the world of architecture and design. Childhood memories of working on job sites with her dad, a general contractor in Bellevue, inspired her interest in pursuing an education and career path in the built environment. She interned at WT in the summer of 2021 and returned full-time in 2022 after many adventures in Sweden, Norway, Denmark, Finland, and Ireland. On the weekends, you might find her painting tiny landscapes, relaxing with a cup of tea as she plans her next adventure, or spending time with her husband and sweet pup.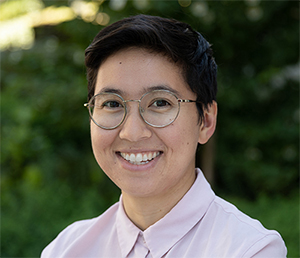 As an analytical thinker and someone who likes a good challenge, Marina enjoys the steep learning curve and complexities found in architecture. Growing up in a small, remote town in Hawaii she was eager to attend college in an urban environment far from home. She made the leap to Boston, where she earned a degree in Architectural Studies from Northeastern University. Marina started a new chapter in her career at Weber Thompson in 2022 as a Project Designer. Outside of work, you'll find her throwing pottery on a wheel or filling her handmade ceramic bowls with home-cooked meals.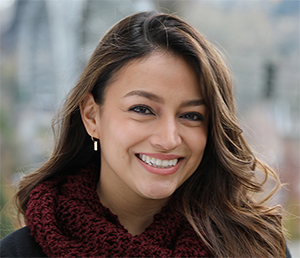 Sandy Enriquez WELL AP
Sandy joined WT in 2022 and currently works as a Project Designer on the high-rise team. Approaching every "problem" as a challenge, Sandy loves finding potential solutions to resolve them. She believes her courage to accept new opportunities and the unconditional support of her family has helped her make it to where she is today. On the weekends, Sandy enjoys spending time with her husband and two dogs, Tori and Chilaquil. They often visit a dog park, take a class together, or practice dog tricks at home.
Sarah Rable NCIDQ, LEED Green Associate
Growing up in a suburb of Scranton, Pennsylvania, Sarah moved to Philadelphia to attend Drexel University where she received her undergraduate and graduate degrees, primarily focusing on healthy materials in the built environment. After seven years in Philadelphia, gaining experience in sectors such as Science and Technology and Workplace design, Sarah decided to move cross country to Seattle. She joined the team at Weber Thompson in August 2022. On a typical Saturday, you'll find her reading a good thriller at a local coffee shop, going on a hike, or relaxing with her two cats.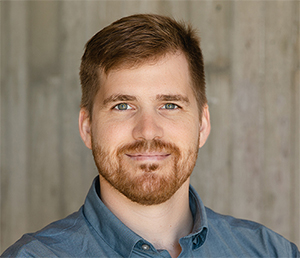 Sean Taylor AIA, NCARB
In 2017, Sean accepted his first role in Architecture as a designer and subsequently finished his master's degree and then licensure in the spring of 2022. He joined Weber Thompson as a Project Architect for North of Main in August 2022. As a newly licensed architect, he's looking forward to working on large complex urban projects, figuring out how to best adapt a building/program to its unique site conditions. On the weekends, if he's not traveling, working on his project car, or adventuring in the mountains, he's up early for a walk around his neighborhood.