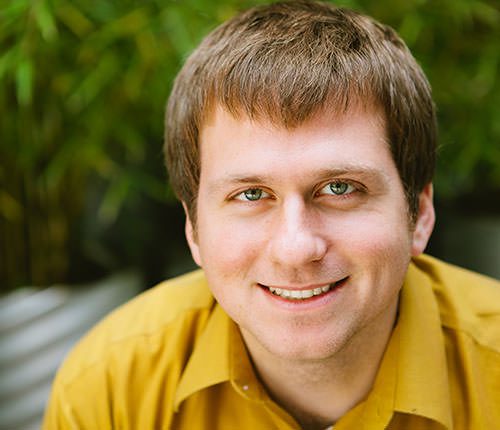 By Myer Harrell
Myer Harrell is a Principal and the Director of Sustainability at Weber Thompson. He believes in the power of design to promote a sustainable future and manages the firm's initiatives to that end.
Myer's current project focus is urban boutique-scale commercial office construction
News
Thoughts
Our intrepid architect Myer Harrell AIA, LEED AP is at GreenBuild this week. He is sending us some bulletins from Chicago, and we will be posting them here. Keep an eye out!
11/15/10
My pre-Greenbuild introduction was spent in Milwaukee, where I toured two fascinating urban agriculture projects. Both integrate high-yield vegetable growing and aquaponics into the urban environment. Though they are both pushing boundaries in this realm, one is non-profit and the other is for-profit.
Growing Power was founded by Will Allen, a former professional basketball player and recent recipient of the MacArthur genius grant. He's been running a community farm outside downtown Milwaukee since the late 1980s, repurposing existing greenhouses on his site (that was still zoned agricultural when he purchased it). His farm process generates rich soil through vermiculture and carefully integrates aquaculture and low-tech hydroponic growing, stacked in layers throughout the six greenhouses. The innovation is in the recycling of nutrients and employing diverse living organisms. Growing Power has attracted partnership from over 70 organizations, immense media attention, and course support to and from the residents of the surrounding neighborhood. Volunteers are constantly working on the farm, and the education and outreach component is impressive.
The long term goal is to expand the complex with a new five-story facility that combines greenhouse space with other functions for the non-profit. This will likely be the first vertical farm. Here is information about the current effort and design: http://www.triplepundit.com/2010/11/vertical-farms-realized-growing-power-launches-5-story-expansion/
I also toured Sweet Water Organics (SWO), a for-profit operation heavily inspired by Growing Power (GP). SWO reuses an industrial warehouse to increase the production output of leafy greens and farmed fish in a similar, but streamlined, ecologically-balanced cycle. They don't have the species diversity of GP, and rely more on artificial light and nutrient input, but their research, development, and outreach and idea proliferation through a non-profit arm are refreshing. They are planning to expand on their block, to include outdoor hoophouses and related functions such as a neighborhood market.
These two tours were a great way to start the week as I head into a dialogue about cutting edge green.