By Jeff Reibman
For over 25 years, Jeff has been working in the Seattle area with a focus on residential design. He has a particular interest in working with senior and affordable housing developers and organizations to help them maximize their financial capabilities and turn them into safe, healthy affordable homes.
News
Thoughts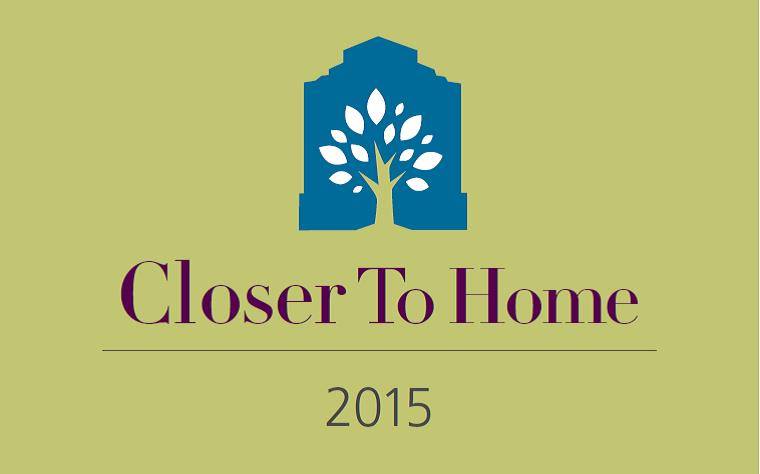 On Thursday, October 8th, Weber Thompson team members and guests attended Bellwether Housing's annual Closer to Home fundraising breakfast at Benaroya Hall.
After some early morning mingling and coffee, the program began with opening remarks from Doug Daley, Bellwether's new Executive Director. Marc Stiles of the Puget Sound Business Journal moderated the main event: a powerful panel of three speakers who've relied on the affordable housing that Bellwether provides.
One resident had been a hard working sous-chef with two full time jobs, saving to open his own business when he was struck and disabled by a drunk driver. Unable to work and forced to live on a very limited income, this proud man was able to stay in the city, with the dignified living standards he deserves. He remains close to his community and his many doctors rather than being forced out away from the care he needs or even into homelessness through no fault of his own.
Another current resident told of her important but low paying work in community health for a local non-profit. Bellwether Housing allows her to live close to her job, within the community she serves. Unlike many of her peers, she now has no fear of being priced out due to rising rents.
Finally, a former resident told a similar story. Young and new to the area, trying to get a foothold in Seattle, she was able to live in the city near her non-profit job thanks to Bellwether Housing. Now she's further along in her career and more established, but she and her family face new challenges in affordability as they save for home ownership.
The breakfast event was attended by 275 early risers and raised over $139,000 to support affordable housing and help create more stories like the ones above.
As an advocate level sponsor of the event, we at Weber Thompson are proud to support such a worthy cause. Bellwether Housing is a valued client of ours, and events such as this are a good reminder why we get up in the morning to do what we do.
Special thanks to our staff members and guests who attended:
Alistair Jackson, O'Brien and Company
Catherine Benotto, Weber Thompson
Kris Draper, Morrison Hershfield
Lukas Hovee, 360 Analytics
Mike Nouwens, Nouwens Structural Consultants
Mindy Black, Weber Thompson
Noelle Dobry, Weber Thompson
Rae Anne Rushing, Rushing Engineers
Stacy Segal, Seattle Architecture Foundation
Thank you all so much for your generosity. We look forward to another great event next year.