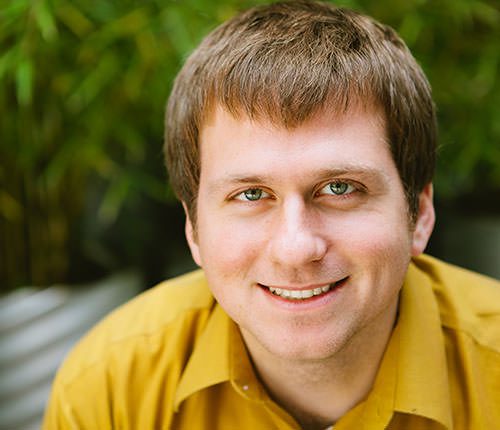 By Myer Harrell
Myer Harrell is a Principal and the Director of Sustainability at Weber Thompson. He believes in the power of design to promote a sustainable future and manages the firm's initiatives to that end.
Myer's current project focus is urban boutique-scale commercial office construction
News
Thoughts
Earlier this month I spent a few days in New Orleans, and not just for the beignets at Cafe Du Monde (although I had some of those, too). This was a retreat with the Greenbuild Program Working Group (PWG), which "oversees the development and delivery of educational programming intended to meet the needs of attendees to the annual Greenbuild International Conference & Expo," the US Green Building Council's annual conference since 2002. As a Silver member company of USGBC, Weber Thompson boasts thirty-five LEED APs and GAs out of fifty-eight employees; a number of whom have attended multiple Greenbuilds.
The session selection process is rigorous; there are at least four rounds of review each year before the 100+ educational sessions are finalized. The first round is a raw score by volunteers on an online platform (the call for this usually goes out around Greenbuild each year, so mark your calendar for November 2014 to apply). The second round is a qualitative review by subject matter experts, facilitated by the PWG. The third round is amongst PWG members who meet in person in Spring in the host city of Greenbuild.
This year, Greenbuild is held October 22-24 in New Orleans; the theme is Leadership Jazz: http://greenbuildexpo.com/. In 2015 it will be hosted in Washington DC; in 2016 it will be in Los Angeles: http://www.usgbc.org/articles/2016-greenbuild-annual-conference-expo-take-place-los-angeles
My work with the PWG is very rewarding. It's a high-level discussion with green building experts and industry partners from around the country on the trajectory of the movement. We discuss what educational content is going to be the most valuable and timely for LEED APs, LEED GAs, and other green building professionals who attend the conference (which currently attracts about 25,000 people each year). We address current topics of great concern to the diverse audience (through educational sessions, expo floor, tours, workshops, and summits). We also address presentation styles and their potential effectiveness to deliver that education content. One of Greenbuild's successes in recent years is the development of Special Sets – highly engaging and interactive session rooms with extensive A/V and additional choreography and coaching leading up to the conference.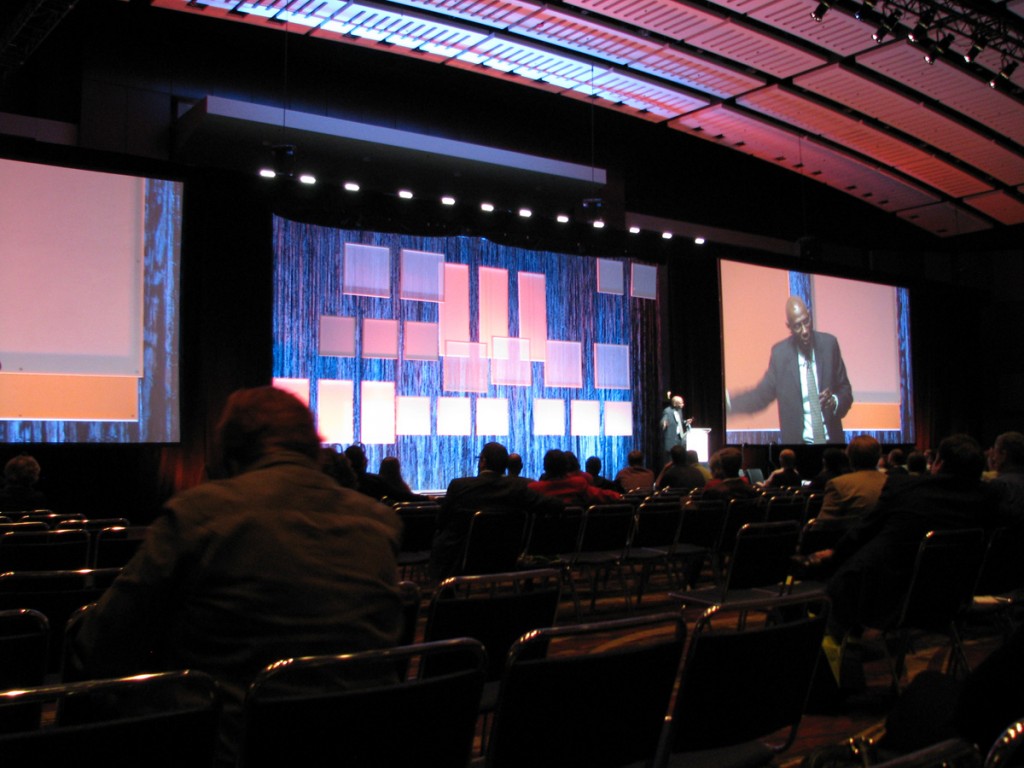 In this process of working with the PWG I often ask myself what I want as a conference attendee; in doing so I remember some of my favorite moments attending five Greenbuilds since 2008. Here are a few:
In 2008 (Boston), Archbishop Desmond Tutu gave a moving opening plenary speech, and Janine Benyus and E.O. Wilson had a in-depth discussion touching on biomimicry and biophilia at the closing.
In 2010 (Chicago), one of the Special Set rooms featured four young designers who had entered and won a USGBC-hosted competition, which then resulted in building four projects in the New Orleans Broadmoor neighborhood.
In 2011 (Toronto), one of my favorite Master Speakers was a charismatic educator and school administrator in Harlem, NYC named Geoffrey Canada. In a Special Set "charrette" room, an architect/farmer team from New York used live polling in their discussion of urban agriculture.
In 2012 (San Francisco), I met up with the Cross-Laminated Timber manufacturer Nordic on the expo floor, and saw Jason McClennan (ILFI and Cascadia GBC) and Brendan Owens (USGBC) have a healthy debate about rating systems and the green building movement.
In 2013 in Philadelphia, I took a half-day tour to see green multifamily projects including affordable and special-needs housing.
My role with the PWG encourages me to attend Greenbuild every year, and as a result I can stay up to date with the latest strategies, technologies, organizations, and people dedicated to the movement. As a bonus, for my work with the PWG I'm able to earn extra volunteer hours for credential maintenance for my LEED AP BD+C accreditation.
To apply as a volunteer for the PWG or any other USGBC committee or working group that has an opening, visit this page. And, I hope you'll join me in New Orleans in October. A tip for the un-initiated: Cafe du Monde is open twenty-four hours a day, seven days a week!