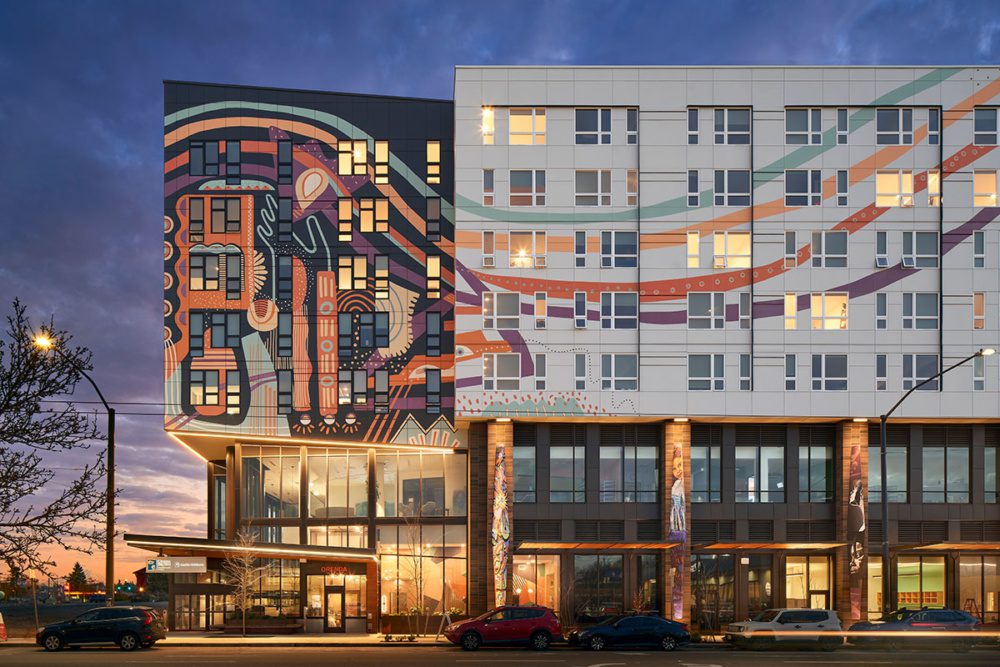 July 10, 2023 (Washington, D.C.) – Today, the U.S. Green Building Council (USGBC) announced the recipients of its 2023 LEED Homes Awards, recognizing projects, developers and home builders that have demonstrated leadership in the residential green building marketplace. This year's recipients were from around the globe and were named across a variety of categories, with Project of the Year awarded to India-based DLF for The Crest, a residential development designed for urban living.
"At a time where energy bills are skyrocketing, and there are record heat waves across the world, ensuring that our homes are able to withstand the effects of climate change and extreme weather is more important than ever," said Peter Templeton, president and CEO, USGBC and GBCI. "Everyone deserves to live in a home that is energy-efficient, resilient, and that provides the highest level of comfort, and is safe and healthy for occupants. Each of this year's awardees exemplifies these attributes."
Green homes play a pivotal role in reducing our environmental footprint, fostering a sustainable and responsible way of life. Beyond curbing energy and water consumption, green homes elevate indoor air quality, enhance overall well-being and comfort, save money, and boost market value.
Each winner pursued and successfully achieved LEED certification, the world's most widely adopted green rating system. LEED-certified homes are designed to provide clean indoor air and help reduce energy and water consumption, resulting in lower utility expenses.
"USGBC envisions a built environment that is transformed by sustainable practices, where every home, building and community contributes to positive environmental and social impact, and these projects embody that vision," added Templeton.
Outstanding Affordable Projects:
Seattle: Orenda at Othello Square (LEED Gold)—Orenda authentically represents a community-centered design and supports the health and wellness of a resilient neighborhood. As a seven-story mixed-use development, Orenda achieved Gold certification under LEED Homes Multifamily Midrise. Archecology provided LEED services for this project.