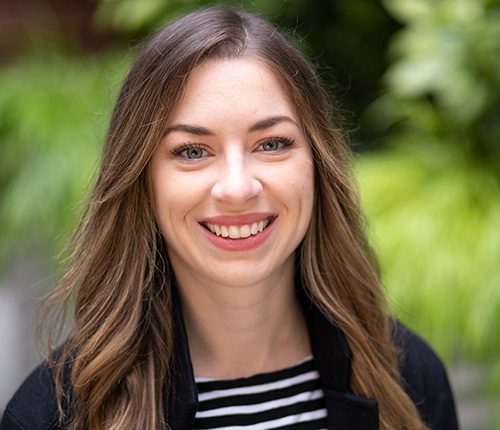 By Brittany Porter
Senior Associate Brittany Porter is passionate about low-carbon architecture that promotes health and well-being for all. With experience in urban infill multifamily and commercial projects, Brittany strives to weave the technical elements of a building into the design concept, holistically integrating performance and aesthetics. She is currently the project architect and construction administrator of Northlake Commons, a life science lab-ready, mass timber, LEED Platinum workplace on the shores of Lake Union.
News
Thoughts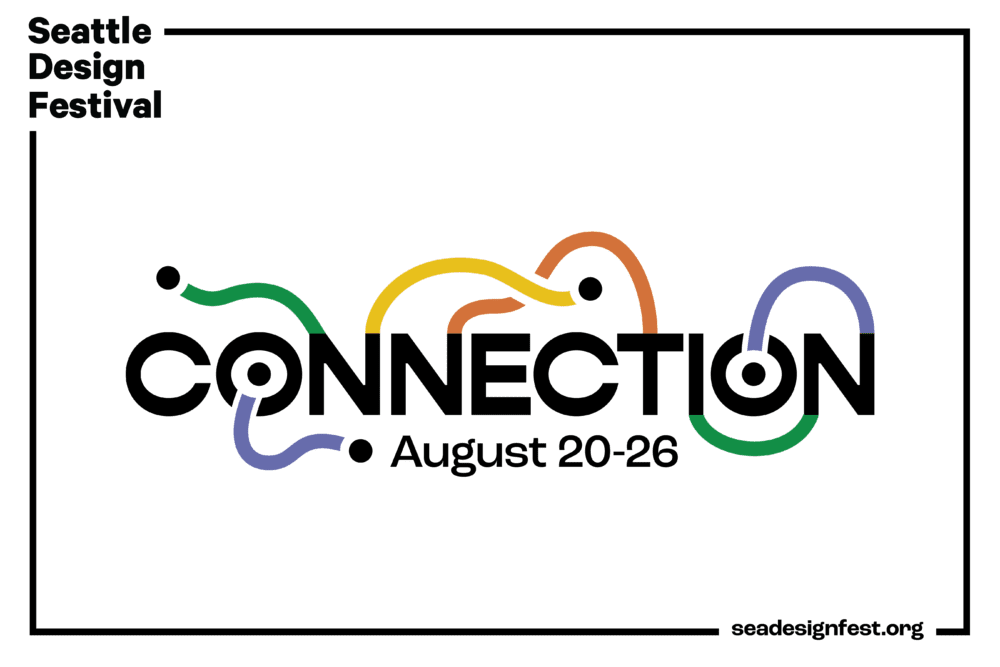 What happens when individuals come together to share an experience of connection and a sense of belonging? That was the motivating idea for our hands-on exhibit, NESTED, for the 2022 Seattle Design Festival. It was a collaboration between Weber Thompson and Facing Homelessness + The BLOCK Project, a Seattle-based non-profit whose mission is to inspire deliberate relationship building and community engagement as a pathway to ending homelessness. Connection was the theme for the festival and inspired our interactive exhibit showcasing the human-centric, community-supported, volunteer-built solution of a BLOCK Home.
What is a BLOCK Home?
A BLOCK home gives unhoused members of our community a place to call home. Conversely, it provides our communities an opportunity to build connections and address the issue of homelessness together.
The homes are designed to be healthy, and achieve the highest standard for sustainability in the built environment (Living Building Challenge (LBC)). From consideration of the air quality for residents to prioritizing non-carcinogenic manufacturing practices and sourcing wood from sustainable forests these homes give more than they take.
Building Belonging
The NESTED exhibit engaged festival goers who got a chance to tangibly build belonging together. Folks were encouraged to step up to an 'assembly jig' to fabricate a wall cladding module for a future BLOCK Home. This activity connected participants to the empowering act of building and to the well-designed, volunteer-powered initiative provided by The BLOCK Project. NESTED also invited folks to reflect on how we are all nested within an ecosystem of connections to other people, the place we live, and the physical world around us.
In addition to participating in the build, accessible activities were available to explore. These included, BLOCK Home building materials like havelock wool insulation and juniper wood cladding to educational infographics. For the younger crowd, a comic strip titled 'A Home for Chickadee' shared a visual narrative of rebuilding and community. The story's heartfelt illustrations draw empathetic parallels to how anyone could fall to the misfortune of a storm and need the support of their neighbors. Coloring sheets from the comic are still available for download here.
Building Solutions
An estimated forty thousand people in Seattle experience homelessness. The NESTED educational infographics explain how The BLOCK Project is one of many essential solutions to this crisis. It is a unique solution, with a focus on building on underutilized land in single-family zoned lots. This zoning makes up over 75% of Seattle's land area resulting in a lack of diverse housing types and homogeneous, exclusionary neighborhoods. When more than three-quarters of a city's land is restricted to single family homes, it doesn't allow for increased density, driving up prices and limiting homeownership, especially with a rapidly growing city population.
Confronting this complex reality enables those of us with the privilege of housing stability to understand and explore how our efforts can make a difference. How a sense of belonging can encourage us to pick up that power drill and assemble a wall panel that will someday welcome someone home.
Throughout the weekend, it was inspiring to facilitate an opportunity for both the experienced and curious tool user to tangibly provide a future home for a neighbor in need.
Get Involved
Learn about the ways you can support The BLOCK Project and build connection in our community. Special thanks to Facing Homelessness + The BLOCK Project for a truly impactful collaboration.