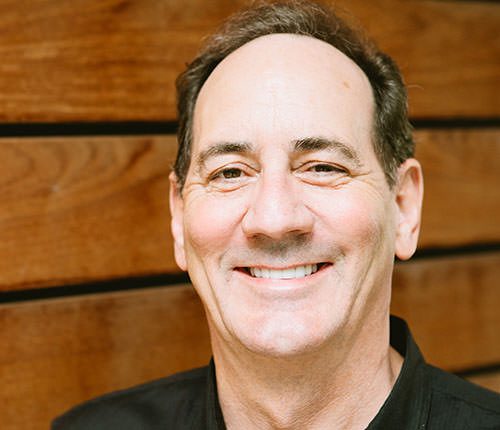 By Blaine Weber
Blaine Weber passed away in March 2023. He retired from Weber Thompson in March 2022, after dedicating 35 years to mentoring a generation of designers. Blaine will be remembered as a leader, designer, mentor, and friend who inspired everyone to speak up and believed that everyone had something valuable to contribute to the firm. His legacy will continue to resonate with the entire professional community and everyone at Weber Thompson.
Blaine is a passionate evangelist for urban living and the design and development of high-rise residential and mixed-use towers. He is a published author of numerous local and national articles on the subject. Blaine's passion for re-invention is nourished by incessant participation in many forums for innovation and ideas. In 2006, Seattle Magazine selected Mr. Weber as: "One of 18 City Shapers, key players that are creating a new Emerald City".
Thoughts
News
The content of this article was originally published in the Daily Journal of Commerce on June 29, 2006.
With a new downtown zoning code favoring tall and slender residential towers, the city will take on 8,000 new residential units over the next four years.
Downtown Seattle is about to undergo the most significant change since Henry Yesler built his sawmill in 1853.
The recent adoption of a new downtown zoning code that incents taller residential towers comes as Seattle witnesses a confluence of trends and drivers that will bring thousands of residents to new high-density homes in our urban center. According to local economists, Seattle's strong economy and job growth projections are accelerating. This will be a defining moment for the future of downtown Seattle.
10,000 residential units?
Suddenly, a proliferation of new high-rise residential tower projects is on the books, in for permits, or under construction. In downtown Seattle, there are 13 projects already under construction, with another 49 proposed. If all of these projects proceed to construction, over 8,000 new residential units will be built by 2010 in the most rapid expansion of high-density development in the history of our city. It is anticipated that this number could easily grow to 10,000 new units as additional projects are queued up to meet continued demand.
Supply and demand
The question that many are asking is: Will there be enough people moving into downtown to fill all of these towers? According to local economist Matthew Gardener, the market could readily absorb up to 2,500 new units per year. Based on a current assessment of when projects are slated for occupancy, the market will have difficulty providing this supply for the next couple of years because the typical high-rise tower takes three to four years to design and build.
Three significant trends will bring people to live in the urban center, and help maintain strong demand for downtown living:
1) Restrictive land-use rules
Land is scarce — what little land is left is comprised largely of farmland, wetlands or critical areas that need to be preserved. Growth management and jurisdictional planning restrictions on suburban development — in combination with a push for sustainable and responsible growth — is forcing high-density development in the urban center of Puget Sound where mature infrastructure is already built. Because fewer units will be built in the suburbs, demand for in-city living will escalate.
2) Road rage
With gas about $3 a gallon and traffic getting more congested every day, many people are questioning a lifestyle that keeps them on the road for up to 12 hours a week. Free time is precious. The ability to live, work and play in an urban setting that allows a walking commute has a special appeal to many individuals contemplating a move back into the urban center.
3) Seeking new life-styles
Many people are tired of the frenetic pace of modern life and are seeking a new lifestyle that is less stressful. People are seeking calm from the storm; a place of refuge that is connected to something greater but that also affords privacy and security. Living in the city affords a more carefree, pedestrian lifestyle that is less complex and more enjoyable. Downsizing is not a fad, it is a major trend as people look to simplify their lives, and as boomers empty the nest. People are also buying second or third homes to live part-time in the city.
What will the future look like?
Accepting the argument that demand will continue to outstrip supply, what will the future of Seattle look like? That depends on how thoughtful we are about the projects we design and build. By respecting the most essential architectural urban design principles, we can seize this once-in-a-lifetime opportunity to help Seattle evolve into a highly desirable place to live, work and play.
Walkable city
With new pedestrian connections and multi-modal transit opportunities such as the streetcar and light rail, Seattle will become a truly walkable city. Pedestrians are the lifeblood of a city, feeding the hospitality and entertainment venues in a symbiotic relationship that breeds vitality.
Seattle will become the 24-7 live, work, play urban village that has been envisioned by the mayor and City Council when they adopted our new zoning code. We will see a proliferation of new retail, hospitality and entertainment that will serve thousands of new downtown residents.
Emerging neighborhoods
Just like our neighbors up north in Vancouver and down south in San Diego, we will witness distinctive emerging neighborhoods as downtown evolves into vibrant, pedestrian-friendly zones of energy and activity.
The Denny Triangle will foster new neighborhoods of green street-focused projects, Second Avenue will emerge as a world-class retail zone, and the retail core will sprout a number of boutique hotel/condo hybrid projects.
Thinking beyond the building
Creating a sense of place and respecting the qualities of each distinctive neighborhood is essential. Architects must think beyond the building. Sympathy to context and existing urban patterns, reinforcing pedestrian connections, and enforcing a respect for time and history are vital if a project is to contribute to improving the city as a whole.
The greening of Seattle
Seattle will become increasingly green, not just relative to sustainable issues, but quite literally — with new sensitivity to the importance of landscape and hardscape at the ground plane. Pocket parks, plazas and pedestrian-focused green streets will proliferate. More attention will be paid to softening buildings with greenery and innovative hardscape treatment where the buildings meet the street.
New appreciation for design
There is a new appreciation for timeless, modern design with a Seattle sensibility. Savvy developers will respond to buyers who seek high design that is innovative, authentic and elegantly simple. Visionary developers will reap the benefits and buyers will pay a premium to be in a thoughtfully crafted tower that differentiates itself with good design.
Overall quality and sophistication will continue to improve in Seattle as architects and developers learn from each other and from the market. We can all celebrate the fact that the "post-modern" era is dead. There is new appreciation for design that is elegant in its simplicity, that celebrates current technology and capabilities, and that is "of our time."
Taller towers, smaller plates
The new zoning code allows for taller towers provided that the plates are no greater than an average of 10,700 square feet. In combination with new tower spacing requirements, this will result in more light and air at the street, and the preservation of open space around these new towers. More attention is being paid to the pedestrian amenities at the base of a structure — where the building meets the public realm — and to the tops of our towers — which are distinctive, iconic and sculpted — in an effort to continue to improve our skyline.
Stewards of the future
Those of us in design and development must accept responsibility as stewards of the future. By paying attention to good urban and architectural design precepts, by thoughtfully crafting each project with reference to the urban fabric — beyond the building — and by recognizing the character of emerging neighborhoods, we will help to create a world-class Seattle that is rich, vibrant and very livable.