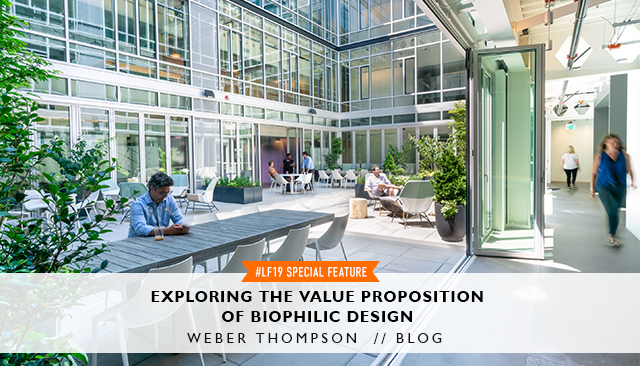 Written by: Myer Harrell, WT Principal and Director of Sustainability
This week I'll be attending my ninth Living Future unConference, and on Friday morning, May 3rd, I'll participate in the panel discussion, "Exploring the Value Proposition of Biophilic Design."Those who attend can expect to gain insight into the diversity of desired outcomes achieved through biophilic design, understand how projects have worked to integrate biophilic design elements, hear first-hand experiences of the biophilic design process, and build their understanding of strategies that achieve biophilic design outcomes.
I'm excited to be sharing the stage with Moderator Tim McGee, the Biophilic Design Manager at ILFI, Kevin and Carrie Burke, co-founders of Parabola Architecture, Maggie Stone, Director of Operations at The Nature Conservancy in Maine, and Heather Walters, Senior Project Director at Thornton Tomasetti. Some of the themes we will explore as a group are the Why (intention and benefits), How (process) and What (differentiation via case studies) of biophilic design.
During my presentation I'll give the perspective of a mid-size, commercial firm working through the best methods for us to incorporate biophilic design into our projects.
---
Here are the three main takeaways you can expect from the session:
#1: Biophilic Design can be a cure for certification fatigue.
As a method, Biophilic Design can be incorporated into certification such as the Health + Happiness Petal of the Living Building Challenge. It can also transcend individual certifications, as human health benefits from nature have intrinsic value that building owners and occupants can get excited about.
#2: Biophilic Design gives a new vocabulary for known, good design principles.
There are timeless design strategies that we know intuitively to be "good design" – think of the golden ratio, or Christopher Alexander's A Pattern Language. By exploring biophilic design strategies and case studies, we expand our language for healthier building.
For example: instead of just using daylight for energy savings – it's also about what daylight means for human health, improving circadian rhythms, mood, and productivity.

An example of daylighting at DATA 1 Commercial Office Building in Fremont.
#3: Once established that Biophilic Design is a project goal, it is helpful to know where to start.
During my presentation, I'll run through a few of my favorite resources and frameworks that can be helpful for design teams to focus their efforts. These can boost strategies already headed in a biophilic direction, provide project teams with new ideas, and make tangible value cases backed by science.
I'm excited to share some lessons Weber Thompson has learned, and have in-depth discussion with the other panelists. Most of all, I'm excited to learn from the audience. I find that the best sessions (whether at a conference or unConference) draw upon the wealth of knowledge from the people attending the session.
If you are attending Living Future 2019, come join us, 10:30am-12:00pm on Friday, May 3rd, at the Hyatt Regency Seattle.
If you aren't attending (or even if you are!) you can join the conversation and share your session experience through social media: #LF19 #WeberThompson.
---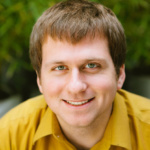 Myer Harrell, AIA, LEED AP, BD+C Homes is a Principal at Weber Thompson. As the firm's Director of Sustainability, he believes in the power of design to promote a sustainable future. His current project focus is boutique urban commercial office core and shell construction, including two buildings participating in the Seattle Living Building Pilot Program.