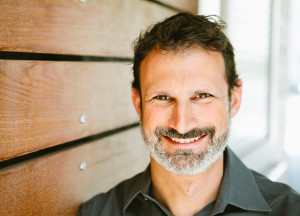 Principal Jeff Reibman, AIA, LEED AP BD+C recently joined the ownership team at Weber Thompson He has been with the firm for over 11 years and is an integral part of the Mid-rise / Mixed Use Design Studio, but is heavily involved in the business and marketing side of the firm. Learn more about Jeff on our website.
What is your name & title/role?
Jeff Reibman, AIA, LEED AP BD+C. Principal
My role is primarily within the Mid-rise / Mixed Use Design Studio working on large, urban infill projects. I'm also involved with HR and I spend a fair amount of time on improving our processes and tools for project management and delivery. Beyond the direct office work, I also volunteer as a member of the Seattle Urban Forestry Commission and as a board member for The Seattle Great City Initiative.
Share a little about your background.
I grew up here in Seattle and on the Eastside; I feel a very strong tie to Seattle and the region. My family has been here for several generations and I see myself as a very Northwest kind of guy. Growing up, we spent a lot of time in the mountains and on the water, as well as in the city itself. I went to schools in both Bellevue and Seattle and graduated from Bellevue High. I left Seattle to attend Architecture school at the University of Oregon in Eugene and also spent half a year in Vail Colorado but I came right home to Seattle to start my career. It's exciting to play a role in shaping my home town.
How long have you worked at Weber Thompson and why did you begin working here in the first place?
I started here over 11 years ago on April Fool's day 2004. I had been working for a smaller firm on the eastside for a while and also had my own small design practice on the side but I was feeling really limited. Continue reading "Meet the Staff: Jeff Reibman"