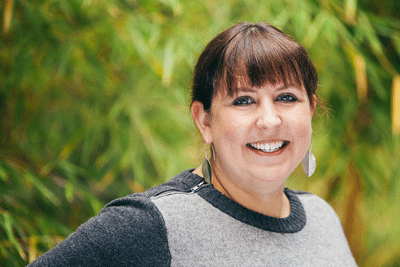 Skye Bredberg has a consistently positive attitude and a sharp mind, making her a great addition to Weber Thompson's team of Associates. Learn more about Skye and what makes her unique in the Q & A below. 
Skye Bredberg RA, LEED AP, Associate, Project Architect
How long have you worked at Weber Thompson and what is your favorite thing about working here?
I have worked at WT for almost one and a half years. My favorite part of working here is the culture and working with very talented co-workers who strive to always do better work.
What project(s) are you working on at the moment?
I'm currently working on 425 Fairview, a complex mixed-use project in South Lake Union.
You were recently promoted! What does this mean to you?
I'm doing something right . . . kidding aside, I'm grateful to be recognized and excited to bring a new voice to the firm. I'm looking forward to being more involved in the firm's inner workings and culture, getting to know my co-workers better, and working toward being a future leader at the firm. Continue reading "Meet the Staff: Skye Bredberg"