When the Terry Thomas was conceived, it was initially seen as an experiment for day-lit and passively cooled office buildings. Would it be feasible to use traditional architectural methods in a modern context? We now know that the answer to that question is yes! However, we can't help but wonder what other discoveries will be made in the near and distant future. To celebrate the tenth anniversary of this innovative building, we are pursuing another challenge to think outside the box and promote blue sky thinking:
How might we rethink the way we live, work, play, and sustain in the urban environment in the years to come? What unforeseen challenges might we need to address in the next 50-100 years?
To address this challenge, we've embarked on a conceptual model-making journey that's well underway:
June 15: All-Office Kick off Meeting
To kick-off this unique challenge and warm up our model-making skills, the office was broken up into teams during an all-office meeting. The teams competed with one another to build the highest possible tower, but with limited time and post cards and paper clips as our materials. While this was a fun exercise for everyone involved, it was also a great way to show how quickly a model can be adapted and reiterated.
June 25: Modeling Workshop/Concept Planning
The Terry Thomas Charrette continued into its conceptual design phase as everyone gathered to brainstorm some initial ideas. We outfitted the conference room as a model shop to accommodate the concept generation phase – modeling materials lined the table, with tools to cut and paste them together. With the objective clarified and questions answered, groups split off to bounce ideas off of each other and collectively take the next step of this design process.
June 29: Model Presentations with Special Guests
July 13: And the winner is…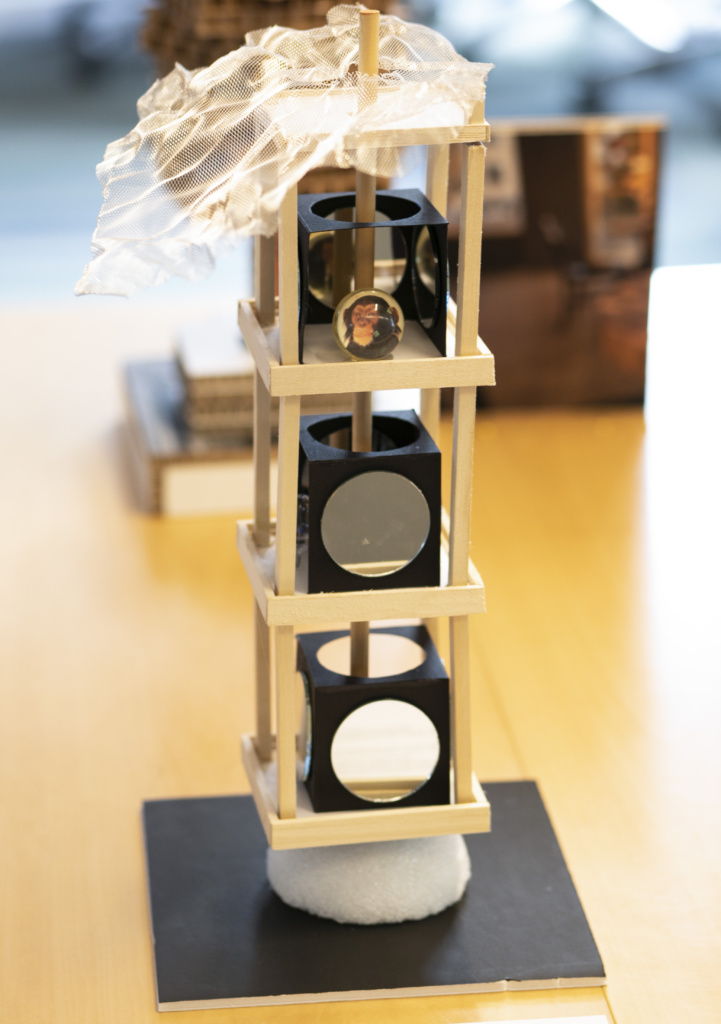 After some deliberation from our principals, the winner of the challenge was announced at the next all-office meeting. The winning concept is Topophilia by Nicole Winn! This idea expresses the importance of attachment to place and how we can acknowledge and protect nature in the built environment. Learn more about Topophilia here.
Read more about the models in this packet of all the entries and descriptions of the concepts. Read more
So What's next?
Throughout the rest of the summer, we'll be developing the winning concept into a final conceptual design. We'll create a virtual reality-based model that will be displayed in our office in September, at our Anniversary Party on September 7th (RSVP here), and developed into an entry for the Seattle Architecture Foundation annual model exhibit.
The goal is to encourage big thinking and big ideas – and so far we're well on our way.
---
Weston Hambleton is an intern at Weber Thompson for the summer and a current UW Graduate Student at the College of Built Environments.