During the Seattle Design Festival Block Party, Weber Thompson hosted an interactive VR experience called SEAtopia. The SEAtopian world looks to a future cast through the lens of science fiction to frame the inherent challenges influencing contemporary urban design and place making. Through the eyes of characters in this dystopic (or utopic?) version of Seattle, users were able to imagine a fictional environment that depicts how climate change, density, and economic forces might affect our city's future.
After users completed the experience, they were encouraged to answer a short survey about their outlook on Seattle's future.  The survey consisted of two questions, one that gauged the overall mood a user had about Seattle's future and one that asked them to select what they thought the greatest issue would be (affordability, density, global warming, or other). Half of the respondents stated that they were optimistic about Seattle's future, and nearly half stated that affordability was their major concern.
We encourage this discussion to continue and ask others to share their thoughts on the future of Seattle. How do you feel about Seattle's future? What do you think will be the greatest issue in Seattle's future?
Check out SEAtopia for yourself: The SEAtopia Experience
View the full survey results: Survey Results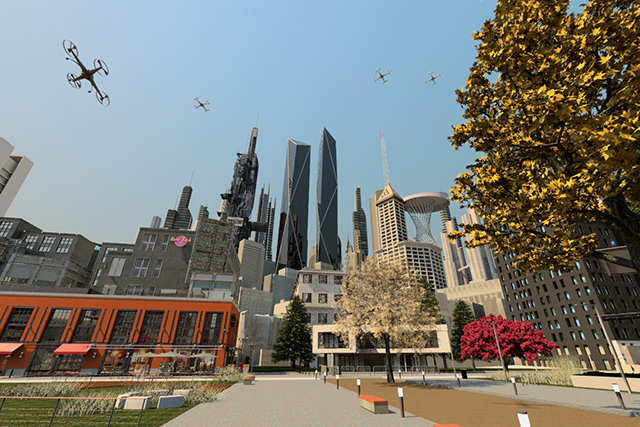 Weber Thompson believes that the people are what makes this city great. We are excited for the possibilities that virtual reality has to connect and engage all voices within the community. VR can be a vehicle for storytelling, an empathy machine or a lens to the future. We will continue to explore it's opportunities and look to future applications with the growth of augmented reality (AR) and mixed reality (MR) technologies.