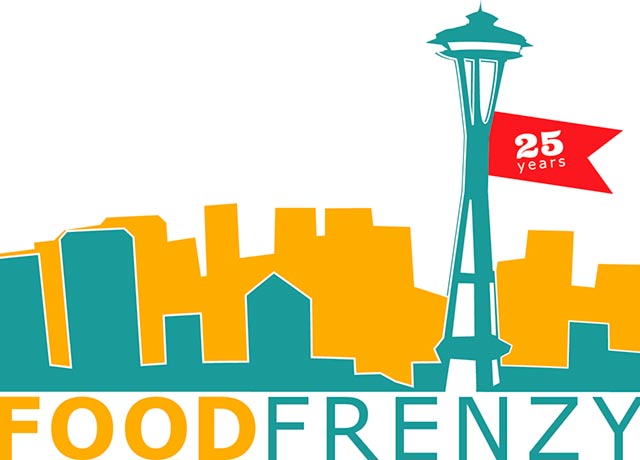 On July 10th Weber Thompson kicked off the first day of Food Frenzy, a local food fundraiser campaign supporting the Seattle based non-profit organization: Food Lifeline. From July 10-24th Weber Thompson along with 100 other Seattle firms will be competing in friendly competition to see who can raise the most money in support of the cause. Food Lifeline provides meals during the summer months to kids who rely on free or reduced lunch. The organization provides more than 88,000 meals a day to local food assistance programs and continues to find innovative and sustainable approaches to stopping hunger.
Weber Thompson kicked off the campaign Friday night with a fiesta themed cocktail night. The event featured tasty drinks and a firm-wide cornhole tournament. Intern Brad Untereker took home the victory defeating (former intern, now staff) Leslie Maienschein-Cline in the final match, clenching the first place grand prize. The campaign began with a rousing success, raising over $300 dollars during the first of six events scheduled to occur over the two week long campaign period.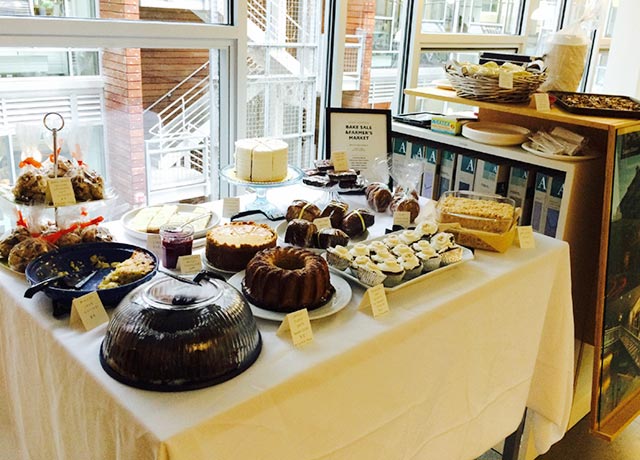 On July 13th, Weber Thompson continued fundraising by hosting a bake sale. The bake sale featured staff-created savory and sweet delicacies ranging from Grandma Rose's Cheesecake to Kahula Ice Box Cake. An unexpected crab quiche was a hot commodity, selling out in under 30 minutes. All in all, the sale left WT staffers impressed, satisfied and thinking about their next trip to the gym. The firm saw continued success exceeding the first events proceeds, raising nearly $500!
Thanks to the help of the culinary masters of the office and the hungry patrons of the Terry Thomas building, Weber Thompson is nearly to their goal of raising $1,000 – with no plans of halting ambition. At this rate, WT will surely meet and surpass the goal. Upcoming Food Frenzy events include a second bake sale, Ice Cream Social and a Parisian inspired cocktail night.
To donate to Weber Thompson's Food Frenzy campaign, visit our Crowdrise page.
– David Moore, Weber Thompson Marketing Intern