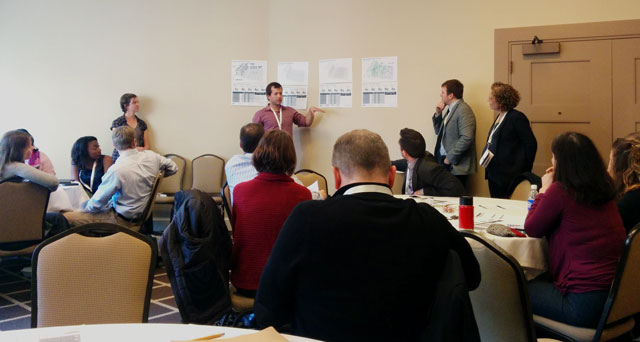 Earlier this month, several representatives from Weber Thompson attended the Living Future unConference, a three-day forum for discussing sustainable design solutions to global social and environmental issues. The annual conference brings together some of the most progressive minds in the building industry and provides a dizzying mix of inspirational speeches, technical charrettes and heated panel discussions.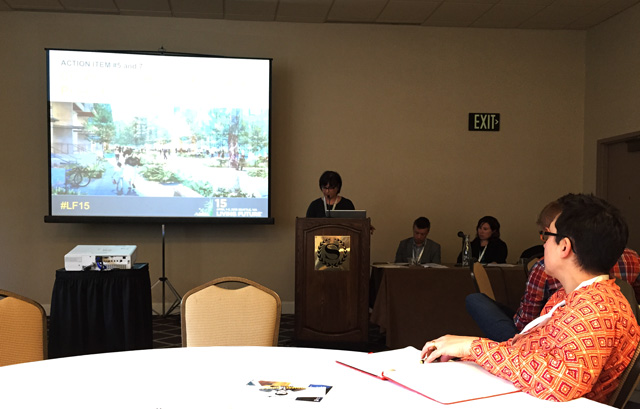 The theme for this year's conference was Place and Community, with numerous presenters focusing on the idea of home and the importance of awareness and connection to place as the keystone for making sustainable design decisions. Among the most powerful presentations that I attended was the keynote address by Janine Benyus, an ecologist and leading figure in the biomimicry movement. She spoke about the irreplaceable value of nature's "ecological services," the link between human happiness and feelings of awe, and the power of the natural world to provide this experience. In an unprecedented link between design and biology, her work as a scientist has directly influenced designs and sustainable practices of some of the world's largest companies – Boeing, Colgate-Palmolive, Nike, and General Electric – to name a few.
A sponsor of this year's conference, Weber Thompson made contributions of talent, time and dollars. Principal Catherine Benotto, who serves on the Seattle Planning Commission, co-presented on the importance of children to a city and discussed the City of Seattle's initiatives for promoting family-sized housing. Senior Associate Myer Harrell co-presented on the value of urban agriculture for healthy cities in order to alleviate urban food deserts, lessen dependence on fossil-fuels and better connect us with our communities. Additionally, I had the opportunity to attend as a volunteer, working as a session monitor and a greeter at one of the conference events.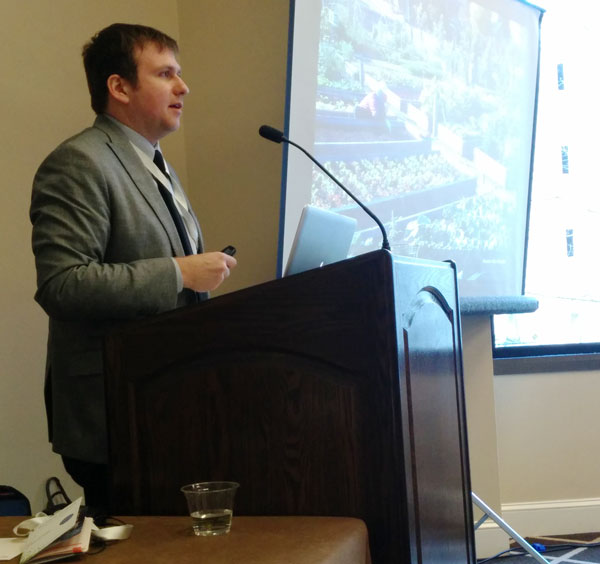 I am incredibly inspired by the work being done in this field, and am proud of the contributions made by my colleagues, Catherine and Myer. It was a pleasure to see the good design work, big thinking and innovative technologies that will shape our sustainable future.
– Emily Doe